Alfonso Ribeiro Is on Dad Duties with His Adorable Kids as They Enjoy a Stroll in Snaps
Alfonso Ribeiro's wife, Angela shared cute snaps of her husband and children as they take a stroll. The captured moments are nothing but adorable as Alfonso performs his daddy duties.
Spending time with one's family is a good and therapeutic feeling as it allows one to bond more and create new memories. Former "Fresh Prince of Bel-Air" actor, Alfonso Riberio is enjoying these family times and looks adorable while at it.
Alfonso's wife, Angela, took to her Instagram account to share cute snaps of her husband while he was performing daddy duties and her explanation of the events was sweet.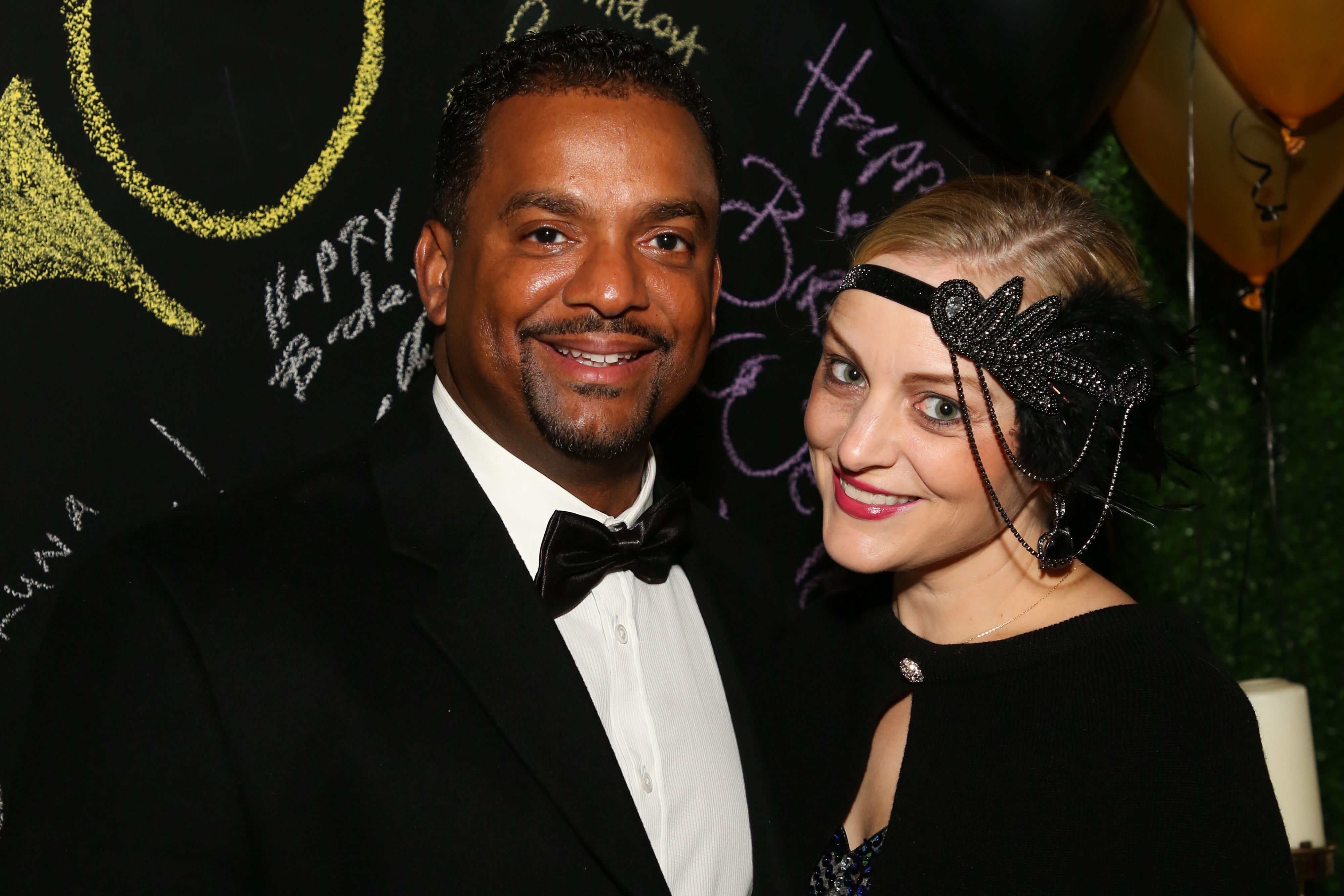 The first snap was a back view of Alfonso wearing baggy blue jeans and a dark blue shirt. He had on a snapback and his black bag pack was open as he strolled ahead of Angela and their daughter Ava Sue.
As she followed closely behind her father, Ava Sue looked adorable in her white T-shirt and flower-patterned trousers. The entire outfit was completed with yellow and white sneakers that matched the trousers. Explaining the situation, Angela wrote:
"Brought her [Ava Sue] stroller all the way up and guess who didn't sit in it once?"
True to her words, Alfonso could be seen pushing a stroller in front of him. Angela also explained that the reason Alfonso's backpack was open was that their boys, Alfonso Jr. and Anders had opened it earlier to look for snacks.
The second image Angela shared was an up-close shot of Ava Sue looking gorgeous as she pointed at her nose. Her adorable blue eyes peered off at something in the distance while Angela explained that they were singing the song "Head, Shoulder, Knees, and Toes."
For Alfonso, these little trips and outings are things that kids would never forget.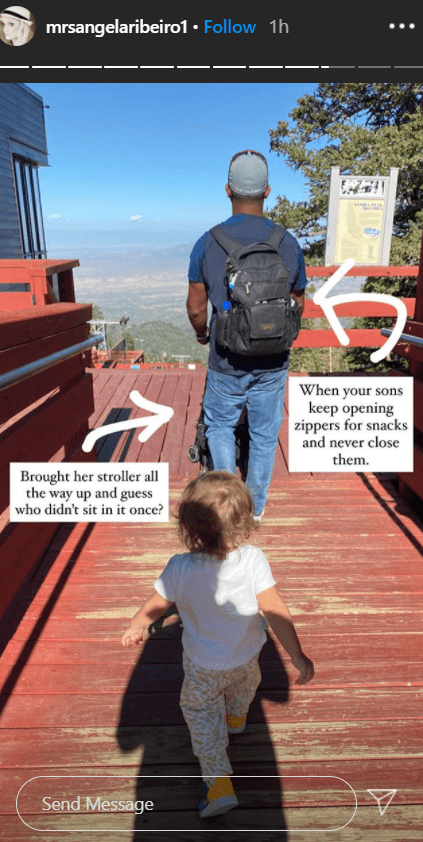 Although the destination or the location they visited was not known, the Ribeiros are known for taking vacations and short trips to different parts of the country in order to expose their children to the beauty of the world around them.
Earlier this year, Alfonso and his family rented an RV and took a cross country trip. Alfonso and "Saved by the Bell" alum Mark-Paul Gosselaar got matching RVs and spent the time flipping burgers while having a good time with their family on the trip.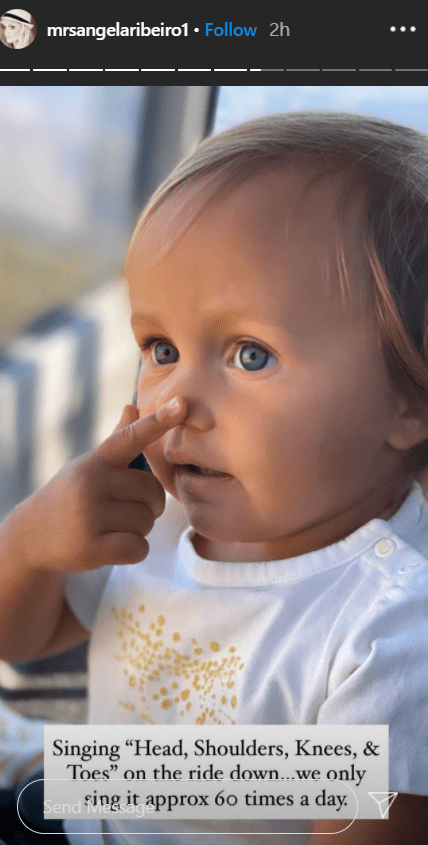 Alfonso takes his children to various parts of the country in order for them to appreciate nature and the beauty surrounding them. 
For Alfonso, these little trips and outings are things that kids would never forget as it helps to motivate their imaginations while causing them to dream.
In all, be it a cross country trip or a stroll in the park, the Ribeiros know how to have fun and are always comfortable with spending time together exploring the great outdoors.