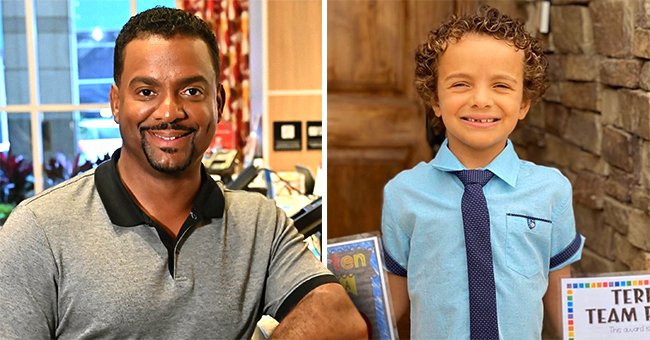 Instagram/mrsangelaribeiro1 GettyImages
Alfonso Ribeiro and Angela Unkrich's Son AJ Graduates Kindergarten with a Special Award
Alfonso Ribeiro and Angela Unkrich are proud parents as their son, AJ, graduates from Kindergarten with honors!
Hollywood star Alfonso Ribeiro's son, AJ, recently achieved a milestone at school as he graduated from Kindergarten.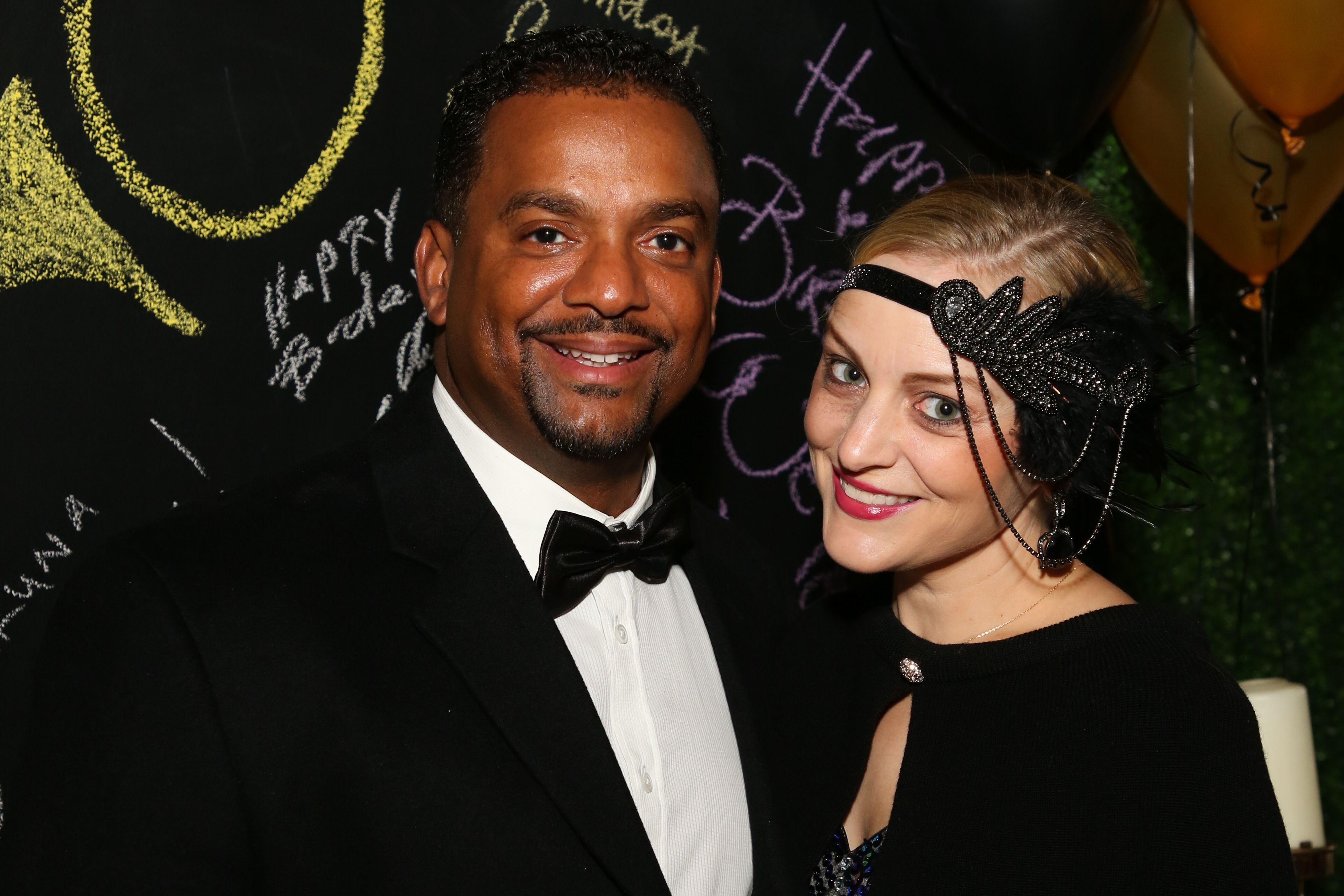 Alfonso Ribeiro and his Wife Angela Unkrich at the Birthday Celebration for Keo Motsepe on November 30, 2019 in Los Angeles, California | Photo: Getty Images
On Instagram, his proud mom shared a candid shot of him, bearing a bright smile and holding up his certificates to the delight of fans.
[Wiil Smith] made it known that Alfonso helped with brushing up his oldest son, Trey's driving lessons.
Alongside his kindergarten diploma, AJ flaunted another accolade dubbing him, "Terrific Team Player." Aj looked adorable in his shirt and shorts while his mom captioned the photo:
"My little man is a Kindergarten graduate! I'm so proud of this kid and all of the hard work he put into this year…"
The elated mom went on as she also thanked her son's teachers for being inspirational and helping AJ and his friends make a smooth transition to the first grade.
According to HuffPost, Riberio, and his longtime partner, Angela Unkrich became parents to Alfonso Jr. "AJ" in 2013. AJ, who was born in October at Los Angeles, weighed 7 pounds, 10 ounces.
At the time, Unkrich was a first-time mom, while her star spouse already had a daughter, Sienna, from an older relationship.
Daily Mail shares that the Ribeiros were in the news in 2019 as they expanded their family and welcomed a new addition to their brood.
Baby Ava Sue joined the DWTS star's family in May, and her happy dad took to Instagram to share the big news with fans.
The "Fresh Prince of Bel-Air" alum shared a heartwarming photo of the Infant while letting fans know that both mother and child were doing fine. Ava Sue is the couple's third child together; she has three older siblings, Sienna, AJ, and Anders.
ABC shares a fun fact about Ribeiro when his co-star, Will Smith, went on Jimmy Kimmel Live. On the show, the "Aladdin" actor made it known that Alfonso helped with brushing up his oldest son, Trey's driving lessons.
After a few lessons from the "Carlton" actor, Trey began to show different driving skills and "how to catch the car if it drifts and slides."
ABC further shares that the 48-year-old public figure once talked about losing weight due to his routine for "Dancing With The Stars." He told the news site:
"I'm doing four, five hours at the studio, then I come home and work for three or four hours on the dances myself, just kind of get it into my body…"
The dance pro shared that he was having fun and keeping fit all at the same time!
Please fill in your e-mail so we can share with you our top stories!