Lindsie Chrisley Is Thinking of Putting Shorts Away This Week to Embrace Fall
Lindsie Chrisley is just about ready to welcome the fall season as she talks about putting her shorts away in a new post. Meanwhile, her son is eager to celebrate Halloween and already wants to decorate their home. 
Lindsie Chrisley took to Instagram to treat fans to a gorgeous photo of herself sporting a fall-colored sweater over the weekend. However, the former reality star is unsure whether she is prepared for the change. 
Lindsie, 31, has been estranged from her family, and most notably, her father Todd, after the two encountered major issues regarding privacy in Lindsie's personal life — and tax in her father's.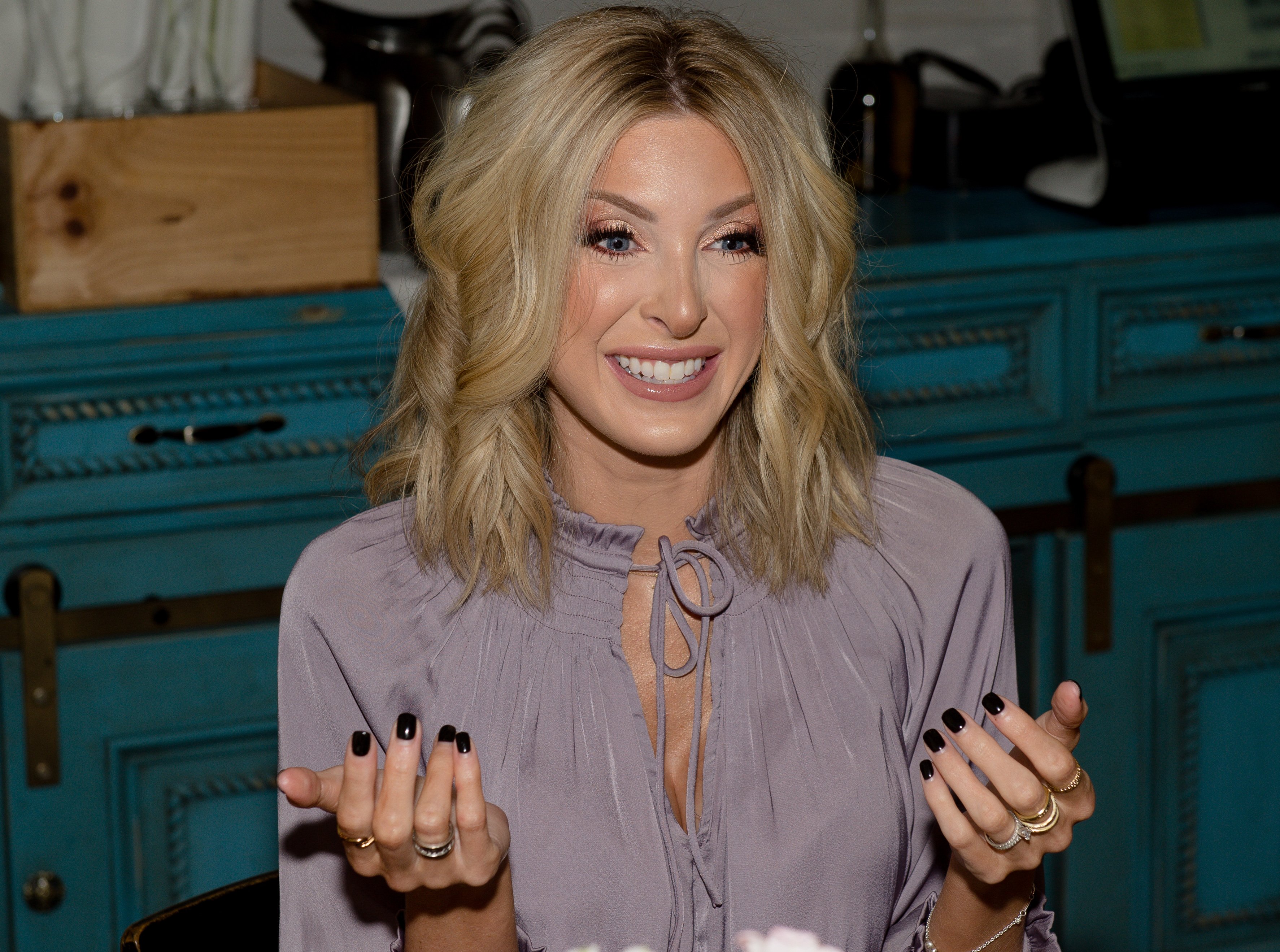 JACKSON WANTS HALLOWEEN DECOR
The mother-of-one has been married to husband Will Campbell since 2012. The pair share a son, Jackson. In her latest post, Chrisley revealed that the young boy has recently been scaring her with fake spiders. 
Jackson is eager to decorate the house with scary items like spider webs and fake skeletons, but Lindsie said she is not into it. She is also not so sure about the impending summer to fall period.
LINDSIE PACKING UP HER SHORTS
In her caption, she wrote that it's now the season to wear a sweater in the morning only to regret it in the afternoon. Presumably, the sweater Lindsie wore in the photo was a perfect illustration. She went onto add: 
"Going to put my shorts away this week, maybe. Is it just me or do you also hate the transition period between summer & fall? [Orange leaves emoji]." 
Lindsie did sport a pair of ripped, faded denim shorts in the photo. She also wore quite a few wrist accessories and styled her light blonde hair loose in the photo. Her face was turned to the side as she smiled.
FATHER'S DAY TRIBUTE
Despite not wanting to do the decorations with her son, Lindsie has proven to be big on family. Earlier this year, she shared a heartwarming Father's Day post honoring her husband, Campbell.
Lindsie included two photos of the pair as they sat in a vehicle. In the first one, they looked at each other lovingly. They kissed in the second photo. The tributary caption revealed the pair enjoyed a lakeside celebration. 
THREATS AND CHARGES
Lindsie's happy family home comes in stark contrast to the discord that exists with her father. Things escalated last year when Todd allegedly threatened to release a sex tape from Lindsie if she didn't lie about something.
Todd, facing tax evasion and wire fraud charges at the time, presumably wanted his daughter to give false accounts of his alleged financial crimes. Todd denied that he threatened Lindsie, but the two stopped speaking.
STILL NOT SPEAKING
In April, after news emerged that Todd had been diagnosed with COVID-19, Lindsie confirmed that she still was not speaking to her father despite his three-week illness and four-day hospitalization.
"We've both moved on with our lives separately," she said of their relationship, adding that she does not believe there will be reconciliation. However, she did hope for Todd's recovery.