Snoop Dogg's Wife Flaunts Curves in All-Black Outfit While Hanging Out in a Goat Farm
Snoop Dogg's wife of more than 20 years took a break from her city life and to give farming a try when she recently visited a goat farm to spend some fun time with these animals.
48-year-old Shante Broadus is known as the longtime partner and wife of the rapper Snoop Dogg, but especially in the social media age, she has also become known for her voluptuous figure and her sense of fashion.
As her Instagram feed shows, Broadus, who also works in the entertainment industry, is a dance enthusiast as well, often sharing videos of herself doing group choreographies and working out to urban music.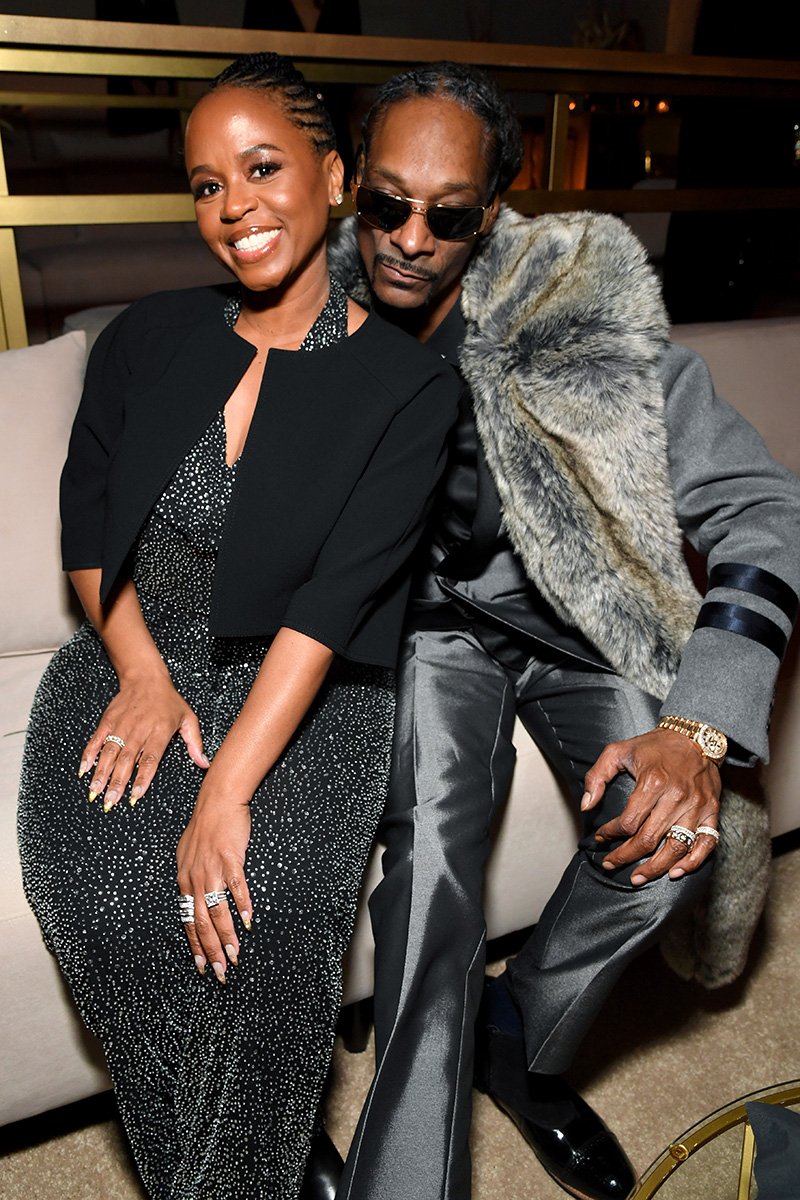 But as she recently showed in her Instagram stories, Broadus can also enjoy the farm life. The mother-of-three shared videos that pictured her spending some quality time with a group of goats inside a fence.
In the first image, Shante posed as she petted a white goat on the head, wearing an all-black sweatpants-and-sweatshirt ensemble complete with a hoodie. The proud mother featured music by her daughter Cori, known as Choc, in the clip.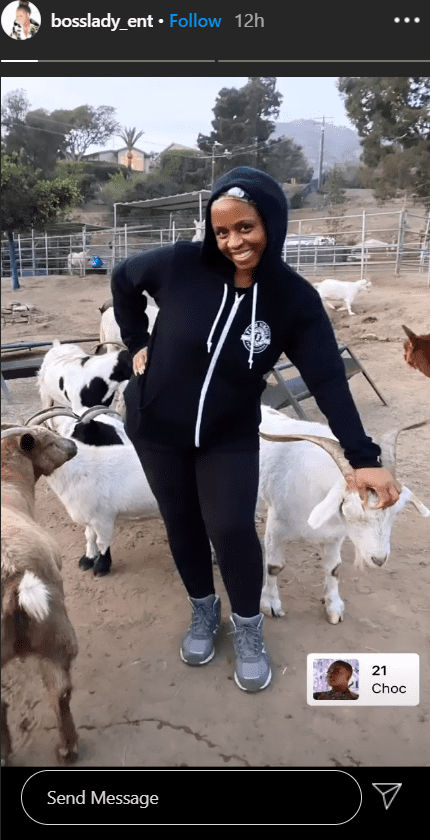 A LONGTIME LOVE
While Shante and Snoop arrived at their 23rd anniversary of marriage in 2020, their story goes way back to the couple's high school years when the two attended high school in California together.
In parallel to Snoop taking his first steps as a young and aspiring rapper, he was becoming a family man, and by 1999, he and Shante already shared three children together.
But as Snoop's career took off and turned him into a hip-hop legend, the marriage started to suffer the consequences, to the point of the two going as far as filing for divorce in 2004.
Fortunately, the couple managed to work out their differences before it was too late. In 2008, to prove that he was committed to continuing to share his life with his wife, Snoop surprised her with a vow renewal ceremony.
HAUNTED BY RUMORS
Nevertheless, rumors of the marriage undergoing difficulties because of infidelities on Snoop's part have haunted the couple to this day. Sometimes even Shante's social media posts seemed to imply that there was trouble in paradise.
For instance, in January 2016, Shante took to her Instagram feed to share a message invoking "all the single ladies" that read:
"what's a queen without her king? Well, historically speaking, more powerful."
The written sentence prompted fans of the couple to conclude that Shante was leaving her husband for good. But as of this writing, they remain together and it doesn't look like their marriage is going anywhere.
In November 2018, Snoop was honored with a star on the Hollywood Walk of Fame, and his wife and three grown children were right there with him to celebrate the milestone, looking like one happy family.