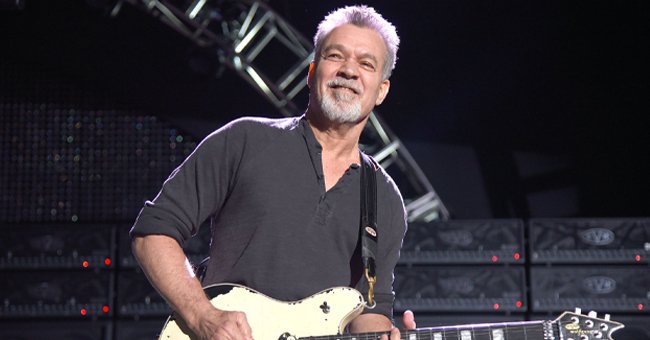 Getty Images
Eddie Van Halen Once Shared His Theory on What He Believed Caused His Tongue Cancer
Legendary guitarist Eddie Van Halen died earlier this week following a battle with cancer that lasted almost two decades. Before he passed, Eddie shared what he thought to be the cause of his tongue cancer.
On Tuesday, 65-year-old Eddie Van Halen died with his wife Janie Liszewski, his ex-wife, Valerie Bertinelli, and their son Wolfgang by his side at the hospital.
Even though the rocker lived with cancer for many years, his health took a sudden turn shortly before he passed, and with him went the question of whether his lifestyle caused the disease.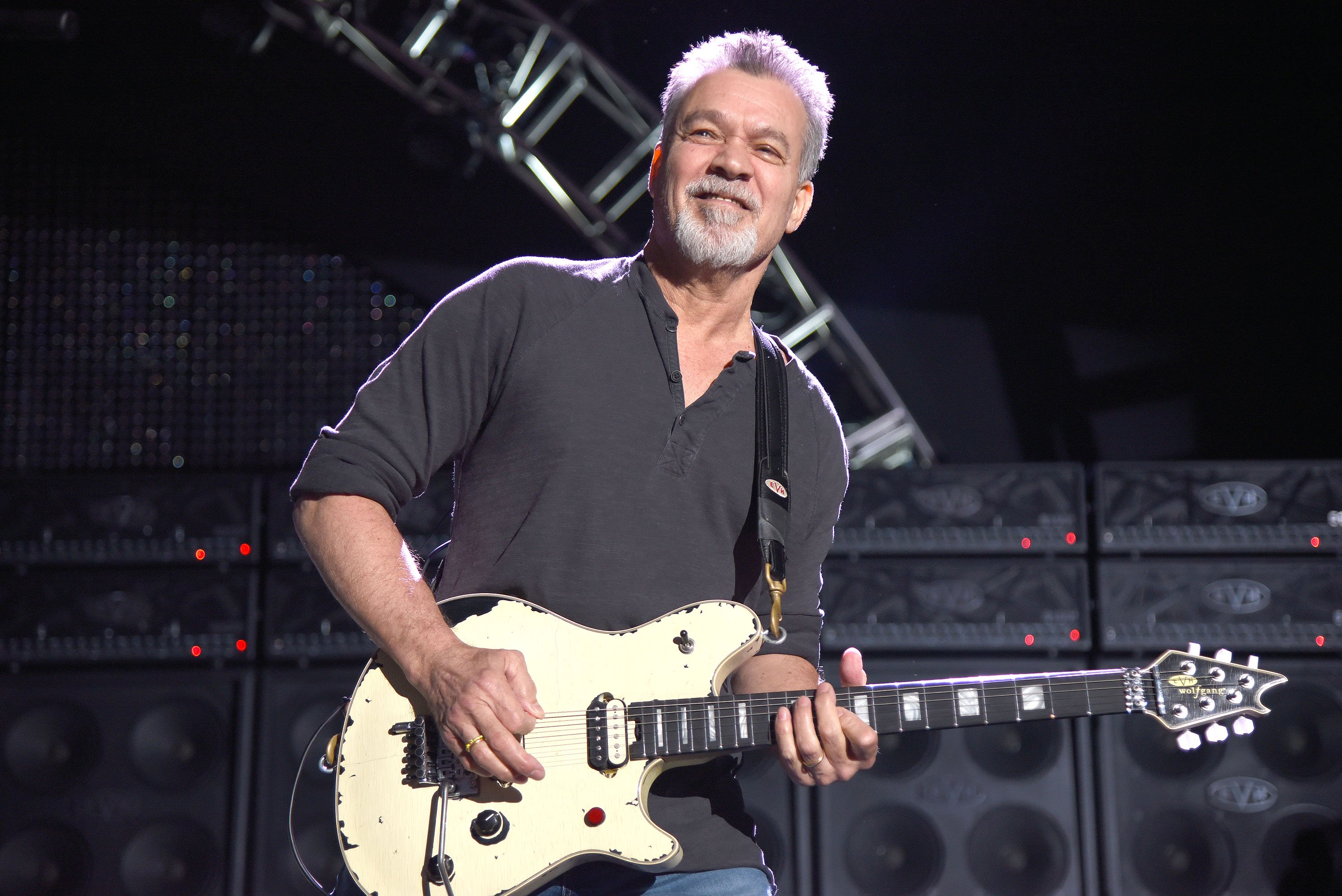 Eddie Van Halen of Van Halen performs at Shoreline Amphitheatre on July 16, 2015, in Mountain View, California. | Source: Getty Images.
HIS HEALTH WENT DOWNHILL QUICKLY
According to sources close to Eddie, his health went into "rapid decline" during the last few days of his life. Amid the pandemic, Eddie's family prioritized his health, but in the end, it was the recurrence of cancer his body couldn't shake a second time, as the source told PEOPLE:
"He had throat cancer for years but it spread — it was in all his organs. The last three days it was a rapid decline."
HE LIVED WITH CANCER FOR MANY YEARS
The legendary guitarist's first experience with the disease occurred in 2000 when he got diagnosed with tongue cancer. A heavy smoker and drinker at the time, he quit both within a few years.
Surgery to remove one-third of his tongue, and hopefully, all of the cancer followed, and it proved a success. In 2002, Eddie shared that he is officially cancer-free.
Since Eddie lived with cancer for so many years, no one really knew how series it had become. He had been received treatment for the recurrence that happened about five years ago, and Eddie was doing well right until his health suddenly spiraled downward a few days before his death.
HE THEORIZED ON WHY HE HAD CANCER
Doctors that spoke with DailyMail said that Eddie's theory is "highly unlikely" since there is no evidence to support the notion that metal is responsible for the tongue cancer that spread down his throat. During a previous interview with Billboard, Eddie elaborated on his theory.
"I used metal picks -- they're brass and copper -- which I always held in my mouth, in the exact place where I got the tongue cancer," Eddie said. "Plus, I basically live in a recording studio that's filled with electromagnetic energy. So that's one theory."
HIS BELOVED SON BROKE THE NEWS
Eddie's son Wolfgang Van Halen confirmed the news of his father's passing with a heartbreaking post on social media on Tuesday. Father and son were close, and a devastated Wolfgang noted that he probably won't get over losing his dad.
Wolfgang's mom Valerie Bertinelli took to social media a few hours after he shared the news to pay tribute to her late ex-husband. The pair were married from 1981 until 2007, and they remained close over the years.
Please fill in your e-mail so we can share with you our top stories!