Eddie Van Halen's Ex Valerie Bertinelli Held Him in His Last Moments — Here's Her Emotional Tribute
American musician Eddie Van Halen sadly passed on Tuesday after a long battle with cancer. Devastated by the news, his ex-wife Valerie Bertinelli and their son Wolfgang paid tribute.
Valerie Bertinelli, who was married to Eddie Van Halen from 1981 until 2007, shared a touching tribute in his honor following news that he had passed from cancer on October 6.
The actress was married to Eddie during the height of his career, who, as part of Van Halen, reached massive success with four chart-topping singles between 1986 and 1995. In her post, Bertinelli referred to the child they conceived as a "true light" - the greatest gift she could ever receive.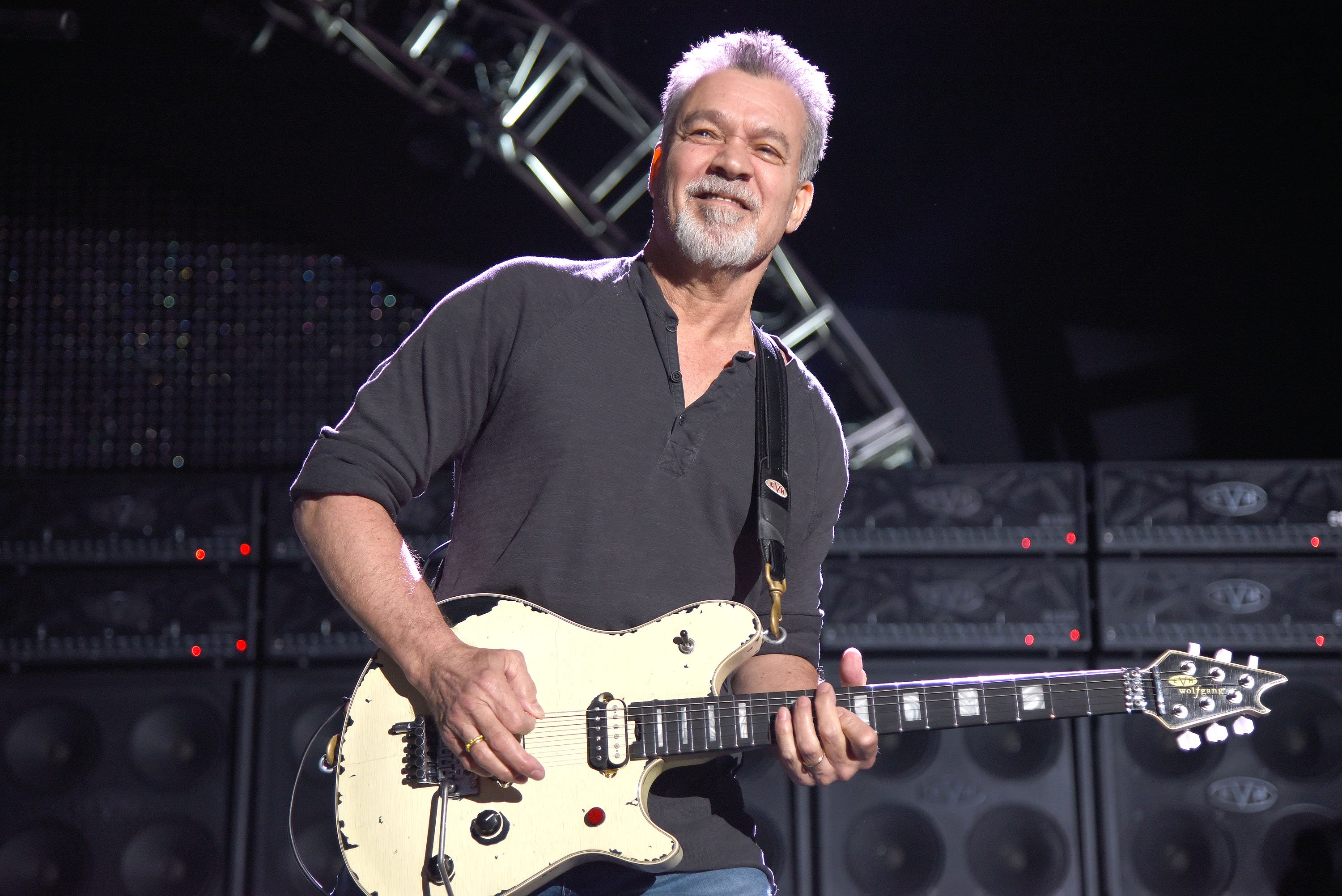 THEIR SON CONFIRMED THE NEWS
The light in his mother's life is Wolfgang, who confirmed the news of his father's passing in a heartbreaking post to social media. Eddie had been diagnosed with cancer in earlier years, but the recent battle proved too much. Heartbroken, Wolf wrote:
"He was the best father I could ever ask for. Every moment I've shared with him on and off stage was a gift. My heart is broken."
BERTINELLI'S TRIBUTE POST
A few hours later, Bertinelli also took to social media to pay tribute to the man who had given her the most important part of her life - their son. Alongside a black-and-white throwback picture, Bertinelli wrote:
"40 years ago my life changed forever when I met you. You gave me the one true light in my life, our son, Wolfgang."
The "Hot in Cleveland" actress added that Eddie's spirit and "impish grin" remained intact despite the difficult treatments he received for cancer. Grateful that she and Wolf were at his side during the final moments, Bertinelli lamented that she would see him in their "next life."
MANY HEALTH UPS AND DOWNS
Eddie Van Halen had notable troubles with his health ever since receiving a tongue cancer diagnosis in 2001. Following a partial tongue removal, he received a cancer-free bill of health in 2002.
In 2008, Eddie had to take a break from his career to focus his health again. The musician needed unspecified medical treatment, and it led to the postponement of four concerts. Four years later, the situation repeated itself.
With four tour dates scheduled in Japan in 2012, Eddie had to postpone them all after needed emergency surgery for "a severe bout of diverticulitis," which they expected to take a few months to heal. 
Eddie Van Halen was 65 when he passed and happily married to Janie Van Halen. When Eddie celebrated his birthday on January 26, Janie still sent him the sweetest message on social media in celebration.
Posting a smiling selfie she took with the man dubbed the "Guitar God," Janie wished him a happy birthday with winks and hearts and the whole nine yards of cake as well.