Here's How 'The Real's' Adrienne Bailon Celebrated Her Sister Claudette's 40th Birthday
Adrienne Bailon celebrated her sister's 40th birthday with a lavish surprise party. The television star took to Instagram to share photos from the event and it was nothing short of magical.
Claudette Bailon recently hit the big 40 and her baby sister Adrienne Bailon went all out to celebrate the milestone in an incredibly special way.
Taking to Instagram, Adrienne shared a series of pictures from a surprise nature-themed birthday celebration she put together in honor of Claudette.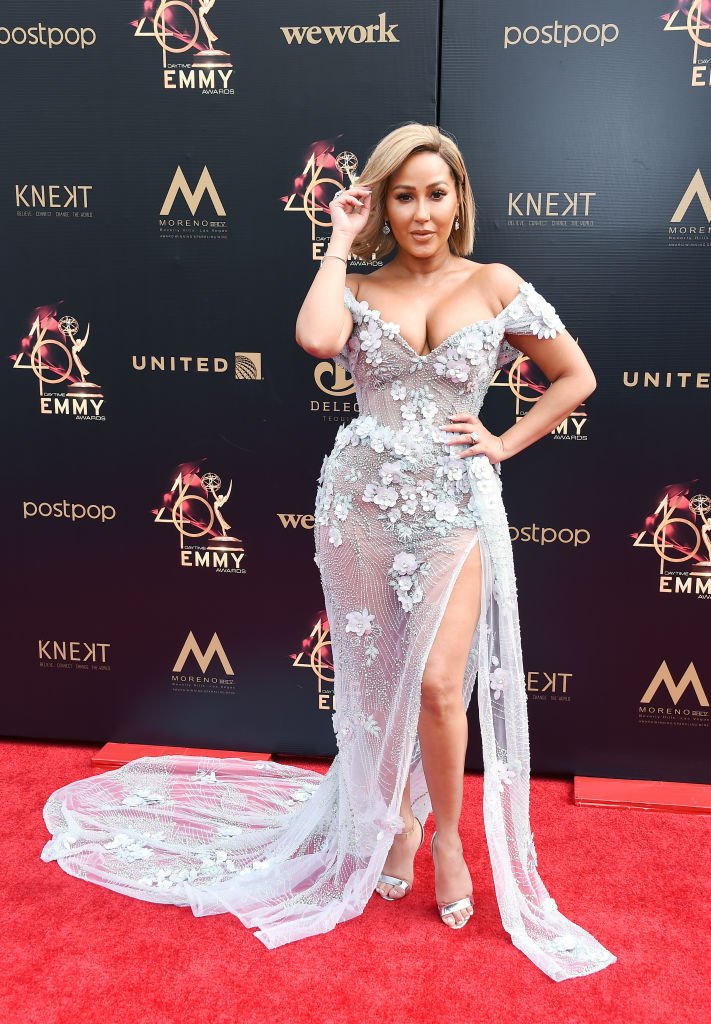 The pictures saw Adrienne donning a pink silk dress and a pair of gold peep-through heels. Claudette, on the other hand, opted for a white long-sleeved silk jumpsuit.
The celebration featured a mini food truck from Dolce and Gelato Catering. On the menu were different flavors of gelato and personalized Nutella jars which Adrienne seemed most excited about.
Adrienne also shared images of a large room set up for an intimate dinner party. The lavish decor was nature-themed and featured several mini trees, plants, stunning furniture, and beautiful lights. The event also featured a white four-layered birthday cake placed on a table.
A separate post featured close up images of the two adorable sisters sitting by the dining table and more photos of the elegant dining room. In a fourth post, Adrienne shared photos of herself posing alone. She also included snapshots of candid moments from the lavish celebration.
It appears they have a lot more in common than physical qualities.
In adherence to the COVID-19 pandemic guidelines, Adrienne explained that they had everyone present at the event tested and quarantined before the party.
Adrienne's surprise lavish celebration for her sister comes as no surprise as the two are known to share a great sibling bond.
Last month, the sisters were pictured rocking similar nude swimsuits from the fashion brand XIXI. The two looked super gorgeous as they struck some sultry poses in their outfits.
While Adrienne and Claudette are famous for their great bond and stunning looks, it appears they have a lot more in common than physical qualities.
A few months back, Adrienne revealed that she and Claudette grew up singing together and added that she believes her older sister has better vocals.
With so many similarities between these two, it comes as no surprise that they share such a great bond and would go all the way to put a smile on each other's faces.