ET Online: Katy Perry Talks about Returning to Work & Not Being Able to Be with Her Daughter
"American Idol" judge and award-winning singer, Katy Perry, got candid about getting back to work and not being able to spend much time with her daughter, Daisy Dove.
Katy Perry's time as a mother began when she welcomed her first and only child with fiancé, Orlando Bloom, in August. Ever since ,the first time mom has not failed to update her fans on her experience with motherhood. 
Having spent a few weeks at home after the birth of her daughter, it is now time for Perry to resume work, and she is not relenting in bringing 100% commitment despite having a newborn at home. However, she will miss being with her baby.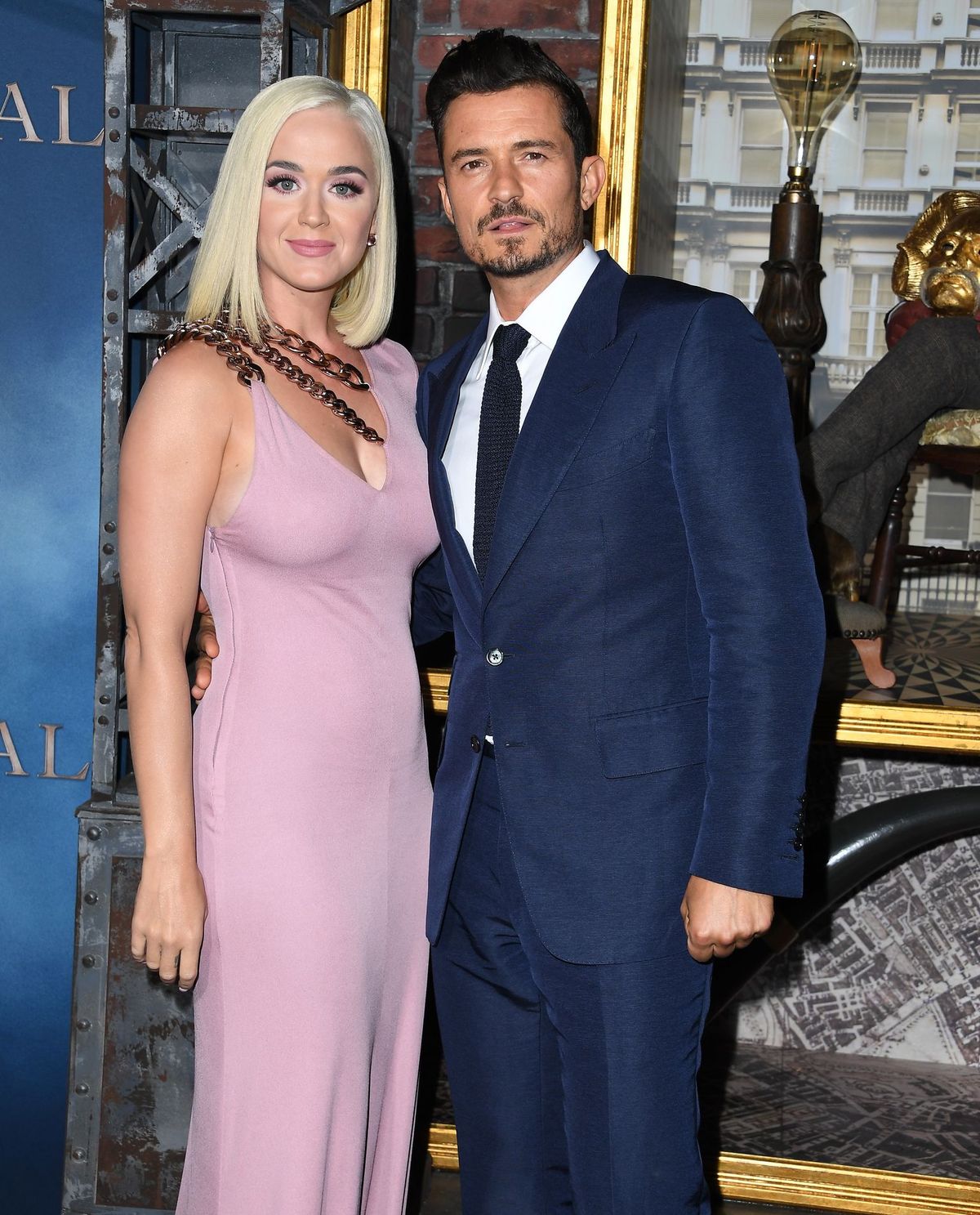 In a recent interview, the "Smile" singer explained that she is saddled with the responsibility of inspiring people as a judge on the "American Idol" platform. This will, however, not give her the chance to be with her one-month-old daughter.
She mentioned that getting back to work made her feel "very full and whole," and that being away from her child felt hard, but that she is confident in her fiance's nursing skills. According to the singer:
"It's hard a little bit these first couple of days...But Daddy's doing a great job. Daddy has stepped in."
The mother of one concluded that she saw images that assured her that father and daughter are doing exceptionally well as they bond together. While the couple has been very expressive concerning their admiration for their little one online via posts, they have also been intentional about what they post.
Daisy Dove's full photo is yet to surface on the internet, as the parents have decided to share only a hand and eyes picture of their daughter. Apart from showing baby love, one of the things that Perry has made known to her thousands of fans is her value for motherhood.
Perry has come out to debunk the myth that being a mom is not a full-time job. She stated via online posts that mothers should be fondly appreciated and that their roles should be valued. She wrote in one of her tweets:
"call your mom and tell her you to love her and advocate for paid family leave!"
Despite having a tasking responsibility like motherhood, the entertainer has decided to showcase her superhuman strength by still standing firm in her career. Before the birth of Daisy, she worked tirelessly on her sixth studio album, which was released two days after her daughter was born.
In sheer excitement, the songstress celebrated the news with her fans online and told them that she was still on her hospital bed. Before the album dropped, Perry referred to the new album "Smile" as her second baby in a post, to show how much she loved it.
She uploaded a touching image of a woman throwing a child to a man whose arms stretched out to catch the flying baby. Although Daisy is the couple's only child together, she is her dad's second born. Before Bloom's involvement with Perry, he was married to Miranda Kerr, and he shares a son with her.