Tarek El Moussa Discussed with His Two Children His Plans to Propose to Heather Rae Young
Halfway through the year, television personality, Tarek El Moussa proposed to his girlfriend. However, before he went down on one knee, the "Flip or Flop" star consulted with his children.
Tarek El Moussa, 39, proposed to his girlfriend of one year, Heather Rae Young, 33, in a romantic setting in July 2020. On last Thursday's season finale of "Flipping 101," the star consulted with his children before proposing to his fiancée.
In a video clip of the show titled "Going Off the Market," Tarek informed his children about his plans. The star is a co-parent to a daughter Taylor Reese, 10, and son Brayden James, 5.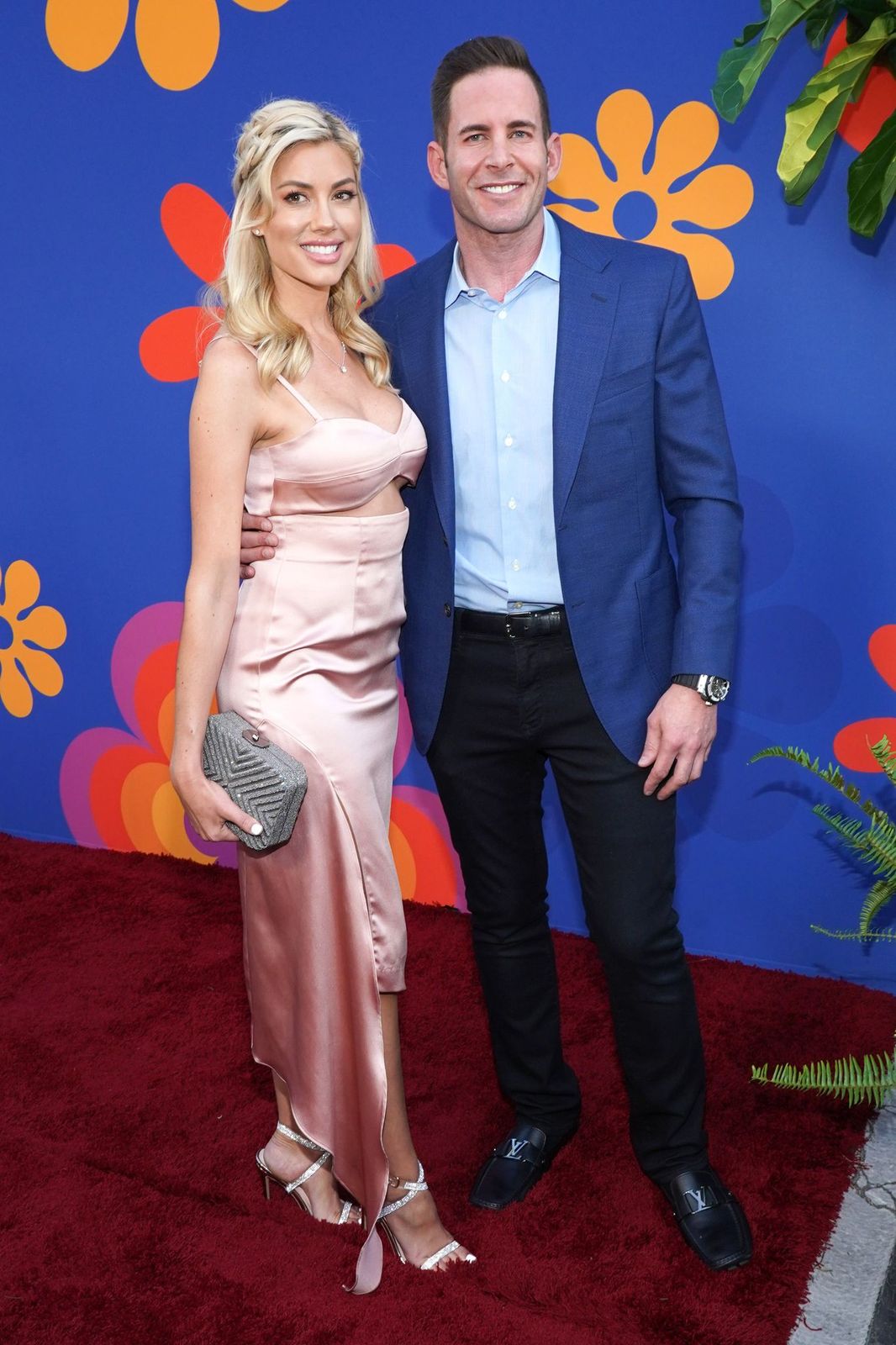 WHO IS TAREK'S KIDS MOM?
The home improvement star shares the two children with his ex-wife and "Flip or Flop" co-star Christina Anstead, While speaking to his children on a boat outing, Tarek asked them:
"I have some exciting news. You know how you keep asking me, like maybe two or three million times a day when I'm going to marry Heather?"
ANNOUNCING HIS PROPOSAL
Tarek's children both responded in the affirmative before he asked them if they're ready for the union. He clarifies his statement to the little children by confirming to them that he was going to ask Young to marry him.
Taylor responded by covering her mouth in shock before her father asks them if they're excited by the news. Unable to prevent a wide smile from appearing on her face, his daughter answered:
"Yes. That's amazing!"
KIDS KEEP THE SECRET
The television personality then explains to the children that they can't tell anyone about his revelation. He even goes as far as making them pinky-swear to keep the proposal a secret.
Tarek El Moussa mentioned going casual in flip-flops, a t-shirt, and board shots before his daughter interrupted him.
Speaking to the camera in a separate interview, Tarek confessed that telling children so young to keep a secret was a risk. He noted how easy it was that one of them would slip up and tell all.
THE PROPOSAL PLAN
The reality star then consulted the two children about his proposal plan. He explained that it would happen on a private beach in Catalina where he would decorate with thousands of roses and other flowers.
Tarek explained that a walking path would be created and the proposal would happen at sunset. He followed up by asking Taylor and Brayden what outfit he should wear for the occasion.
WHAT TO WEAR
The television star mentioned going casual in flip-flops, a t-shirt, and board shots before his daughter interrupted him. Taylor hilariously and dramatically asked him if he wanted her to faint.
She decisively informed him that he should definitely wear a black-and-white tuxedo. After a brief back and forth, the little girl's father agrees to wear a tuxedo for the special event.
THE ACTUAL PROPOSAL
On July 25, 2020, Tarek proposed to the "Selling Sunset" realtor after a boat trip to Catalina Island. The date he chose also happened to be their one-year anniversary of dating.
Thinking they were going to celebrate their anniversary, Young was shocked when she arrived at the beach. A path was lined out for her with flower petals and flickering candles.
HOW IT WENT DOWN
Tarek waited for her beneath two "kissing" palm trees that had grown into each other. He got down on one knee and asked for her hand in marriage and she gladly accepted to be his wife.
The star later took to Instagram to share the details of his proposal. He also shared a beautiful image of him kneeling barefoot in the sand while holding the engagement ring towards Young.
YOUNG'S BOND WITH THE KIDS
This April, Young revealed how much she liked Tarek's children in a social media post. She posted on Instagram noting she had the pleasure of spending her first Easter holiday with the children.
In her post, she included a photo of herself, the children's father, and little Taylor smiling together. She also expressed shock by noting how the little ones were growing up right before her eyes.