Domino Kirke and Penn Badgley Welcome Their First Son — Facts about the Charming Singer
Musician Domino Kirke has been in a relationship with actor Penn Badgley, best known for the Netflix series "You," for years, and they recently welcomed their first child.
Born in December 1983, Domino is a member of a very talented and quite famous family. Her father, Simon Kirke, is a drummer who used to be a member of the English band Free, and is currently with Bad Company, another hard rock band.
Domino's sisters are also involved in the entertainment industry. One of them is Jemima Kirke, best known for portraying Jessa Johansson in "Girls." Lola Kirke, on the other hand, appeared in "Gone Girl" and "Mozart in the Jungle."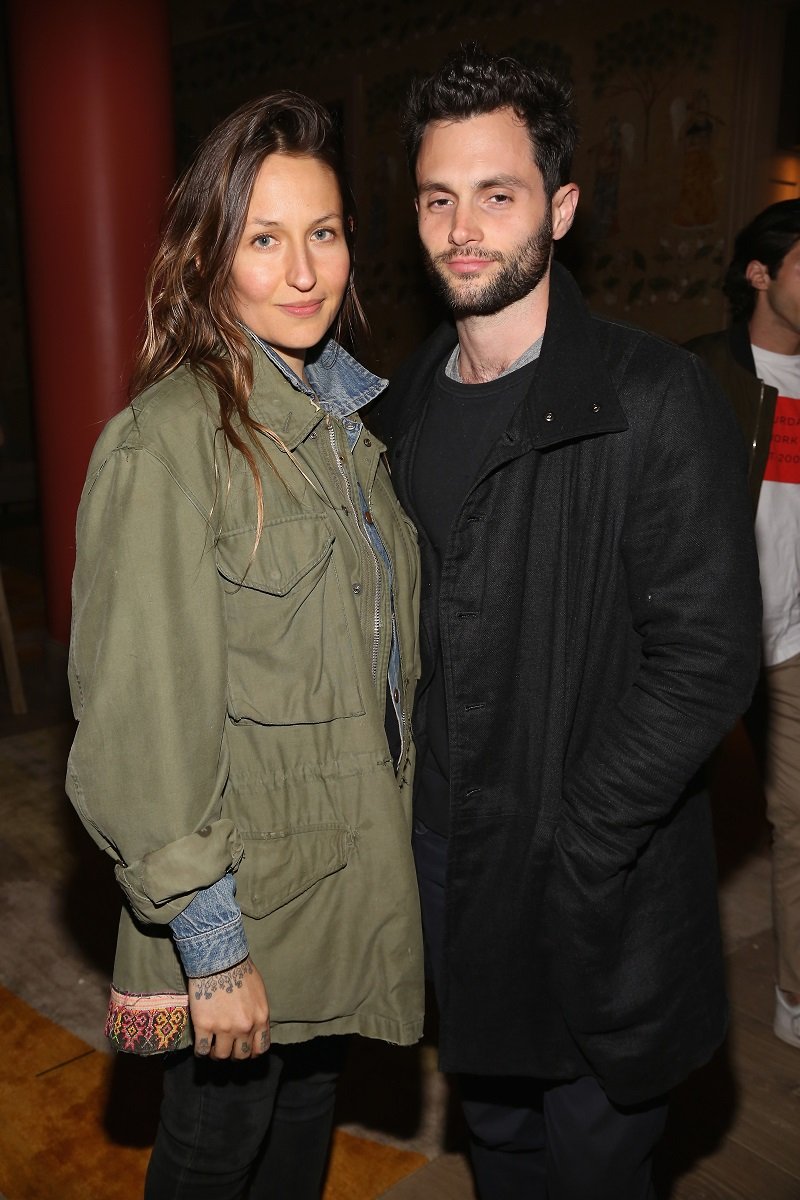 DOMINO KIRKE'S CAREER
Unlike her sisters, Domino chose to follow in her dad's footsteps and became a musician. It is reported that she has been making music since her teenage years, but her debut album, "Beyond Waves," was released in 2017.
She is a talented rising star, and the fact that she has already collaborated with world-famous producer Mark Ronson and toured with Lily Allen and Gang of Four proves it.
If that wasn't enough, Domino Kirke also works as a doula – a person who assists families before, during, and after birth. It is fair to say that being a doula is her passion as she co-founded an agency called Carriage House.
The Brooklyn-based organization, established in 2012, expanded to Los Angeles only two years later, having actress and comedian Amy Schumer as one of its most famous clients.
Amy, who gave birth to a boy named Gene in May 2019, praised Domino and her doula agency in a now-deleted post on social media by pointing out that they made her and her husband, Chris Fisher, feel secure and supported during her pregnancy and birth process.
As per Domino's love life, she has been in two serious relationships throughout her life. Her first partner was fellow musician Morgan O'Kane, and although there are little-to-no details available about their time together, they share a son named Cassius Kirke, born in 2009.
Sadly, things didn't work out for the former couple, and they parted ways. After that, Domino started dating "You" actor Penn Badgley, and they have been together ever since.
I didn't think marriage was in the cards for us.
PENN BADGLEY AND DOMINO KIRKE'S TWO WEDDINGS
Unlike many other celebrities, Penn and Domino have done their best to keep their relationship away from the spotlight, which is why it is unclear when they first began dating.
They were first reported to be romantically involved, though, in 2014. Then, in February 2017, the couple tied the knot in front of a selected group of friends and family in a private courthouse ceremony in Brooklyn.
One ceremony was not enough for Penn and Domino, apparently, so they held a bigger wedding in June 2017. The event, which took place in upstate New York, had some famous guests, including Mariska Hargitay and Heidi Klum.
Domino once admitted that, before meeting Penn, she was not into actors as she grew up with two actress sisters. The fact that Penn is also quite involved in music was probably crucial in their relationship.
DOMINO KIRKE DIDN'T THINK OF MARRIAGE, INITIALLY
The singer once opened up how hers and Penn's relationship began, and she pointed out that it was not "nearly as serious as it is now." She added:
"I didn't think marriage was in the cards for us. So, I was sort of just chugging along, surviving, and getting through the days."
On October 5, Penn Badgley's wife took to Instagram to share a photo of the family's new addition: a baby boy whose name has not been shared yet. In the post, the kid appears wearing a striped green-and-white onesie while staring directly at his dad.
Domino Kirke's son was born approximately on August 11, as the proud mother-of-two made the birth announcement on social media on September 20, pointing out that 40 days had passed since she had given birth. What a beautiful family she has.