Getty Images
Mariska Hargitay Gives a Glimpse of Her 1st Day of Filming Season 22 of 'Law & Order: SVU'
Fans were excited to know that their favorite TV show is already getting ready to shoot its 22nd season. After having rehearsals via Zoom for safety reasons, the cast is ready to start filming.
56-year-old actress Mariska Hargitay recently took to Instagram to post a couple of photos to share a sneak peek of the upcoming season of the hit NBC series "Law & Order: Special Victims Unit," which she stars as Detective Olivia Benson.
In the first snapshot Hargitay shared, she appears sitting at a salon from the set where her stylist is fixing her hair to get ready to start shooting season 22. The following photo shows a small group from the cast and crew waiting in line for a COVID-19 test before the day's work.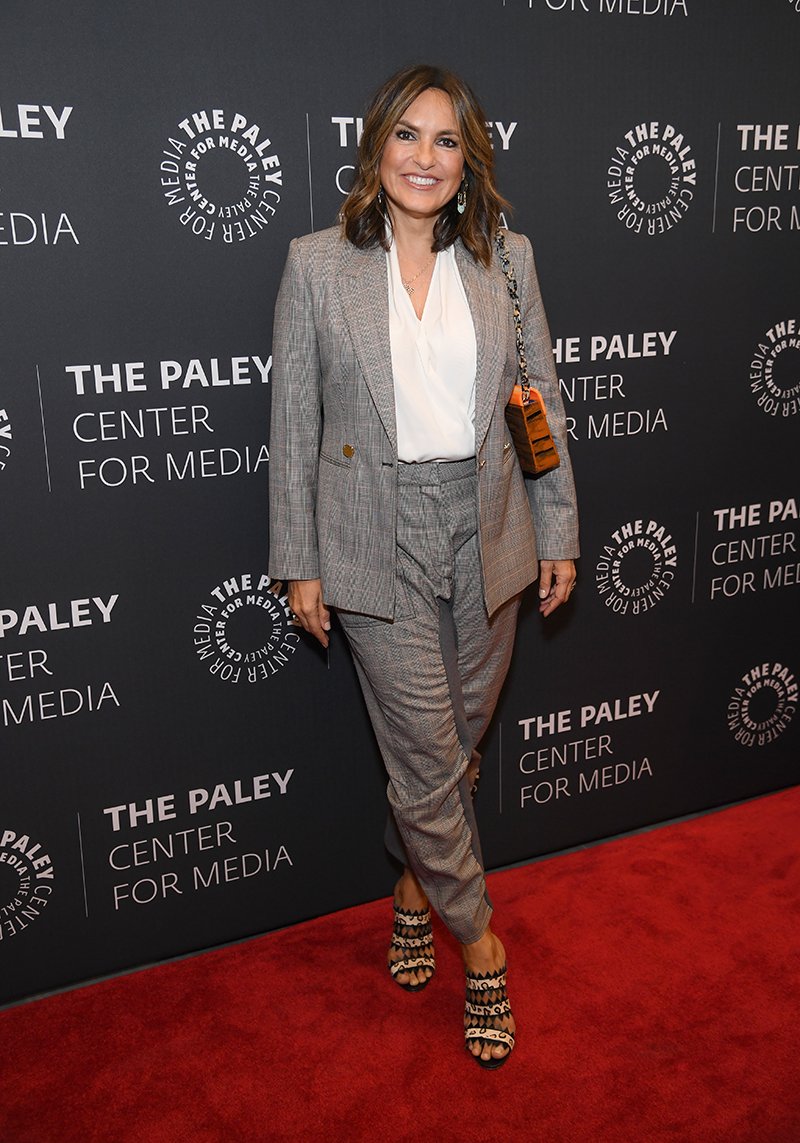 Mariska Hargitay attends the "Law & Order: SVU" Television Milestone Celebration at The Paley Center for Media on September 25, 2019 in New York City. I Image: Getty Images.
"It's all happening. Back in hair chair with @cassihurdhair. First day of shooting season 22!! Making history. So grateful to be back at work," the actress captioned it.
A few days before this post, the actress made public another picture that gave all of her fans the first clue of the show's new season. The image showed the cast in a zoom reunion while they were rehearsing. Hargitay also gave a glimpse of a script that had written her name as a new executive producer.
Many of Hargitay's fans were happy to know that not only their favorite Detective on TV is coming back for a new season, but also that the actress is also stepping in this time as one of the producers. Many of them congratulated her and wrote they could not wait for the season to start.
Other fans wondered about Detective Elliott Stabler's status on the show, since the actor who portrays this character, Christopher Meloni, was not seen in any of the photos. Though back in May, Meloni was supposed to come back for "Law & Order: SVU," Stabler's spin-off series was suspended until 2021, so it is still unknown whether the actor and his character will show up this time.
According to some sources, the main plot of "Law & Order: SVU" occurs with a background that includes the coronavirus pandemic and the protests against racism and police brutality that started since the death of George Floyd.
While the cast is ready, excited, and shooting, fans all over the world cannot wait for the 22nd season to begin. The show has recently celebrated 30 years since its first episode and there is not a better way to honor the occasion than handling COVID-19 issues and continue the show with every safety measure.
Please fill in your e-mail so we can share with you our top stories!