Couple Celebrates 60th Anniversary by Doing a Photoshoot in Their Original Wedding Attire
A lovely Nebraska couple in their 80s, Marvin and Lucille Stone, celebrated their 60th anniversary in style by doing a moving photoshop in their original wedding gown and tuxedo they wore in 1960.
Love is truly a beautiful thing, and aged couple Marvin and Lucille Stone are proof of that. The Nebraska lovebirds recently made headlines after their 60th-anniversary wedding photos went viral.
Marvin and Lucille, who tied the knot on August 21, 1960, decided to do something unusual and take photos in their original wedding attire to commemorate six decades of being together. Marvin in his tuxedo and Lucille in her wedding gown, which she made by herself.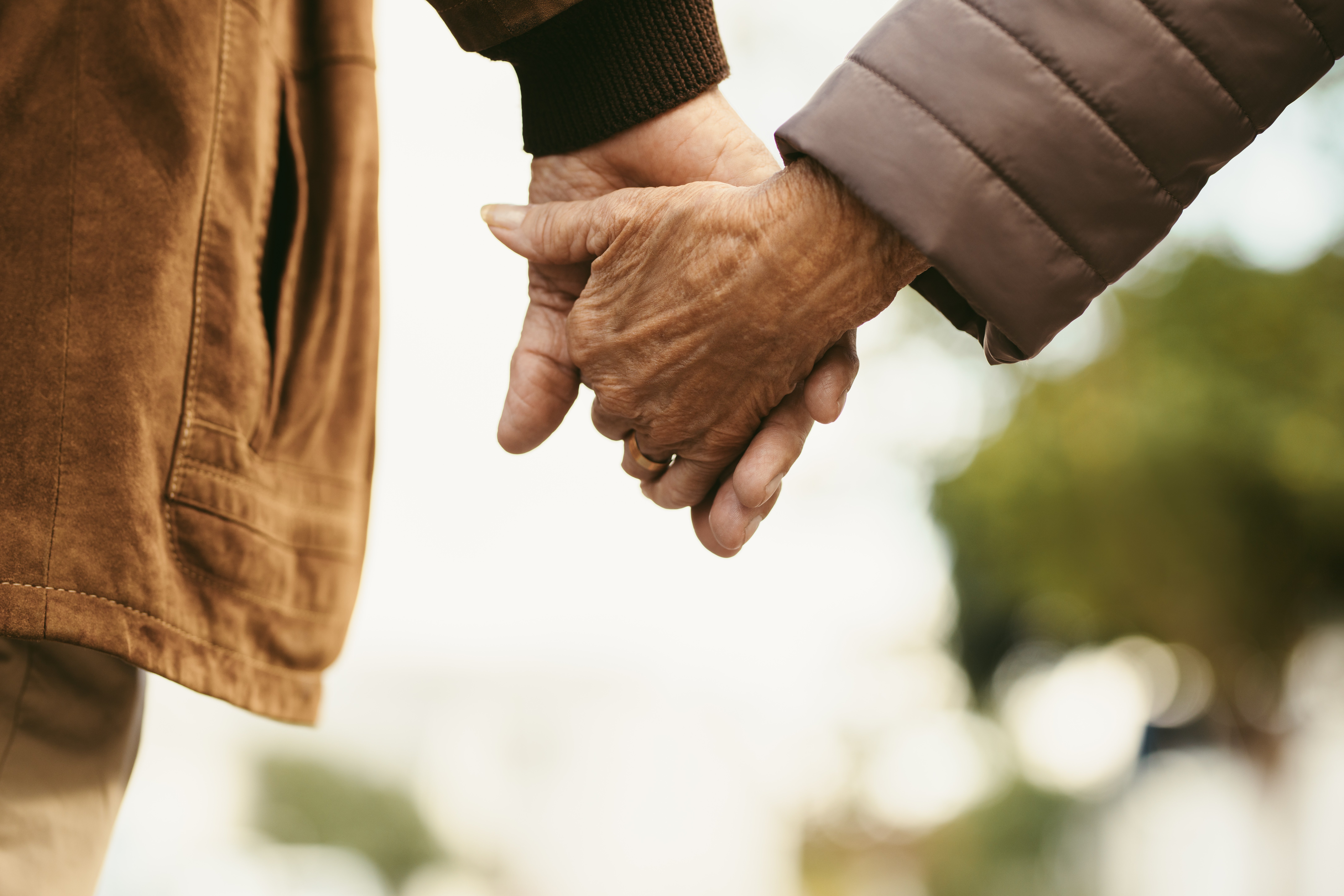 They approached local photographer Katie Aury, who had taken photos of one of their kids, and Aury agreed to help them achieve their dream. As seen in the photos shared on Aury's Facebook page Marvin and Lucille looked so much in love as they danced in the field. 
They looked into each other's eyes and held hands while flaunting their precious wedding rings, showcasing their love for all to see. The pair not only made the world smile with their beautiful photos but shared secrets that have made their union defy the odds.
Marvin and Lucille listed hard work, trust, kindness, and relying on each other's strengths as the power behind their marriage. Speaking about them to Good Morning America, Aury said:
"They're very humble, and they just can't believe that many people would be interested in them. Being in their space, you could see how much they care about each other, and that's a rare thing to find."
Marvin, 88, and Lucille, 81, first crossed paths while teaching in the same high school. She taught economics while he handled English, math, and geometry. During the course of their marriage, they welcomed three children, six grandchildren, and four great-grandchildren.
On their wedding day, they were surrounded by loved ones as their families connected, and Lucille's parents approved of Marvin. Like most couples, they have had their fair share of arguments and disagreements, but Lucille notes that they share similar values in significant life decisions.
Ralph and Dorothy Kohler got married when he was just 17 and she was 16, and many people said it wouldn't last.https://t.co/cGAQOG8bqK

— Local 12/WKRC-TV (@Local12) September 19, 2020
In the same vein, Ralph and Dorothy Kohler broke the record as the longest-living married couple in America when they celebrated their 85th wedding anniversary in September. The duo were 17 and 16 when they got married, and their loved ones told them their love wouldn't last.
However, they proved them wrong, defying the odds and lasting for decades. The ambitious duo is hopeful that can last another 15 more years and mark their 100th anniversary.
John and Charlotte Henderson were recently named the world's oldest living couple. For their 80th wedding anniversary celebration, 106-year-old John picked up Charlotte, 105, in a 1920s roadster — much like on their first date — with a bouquet of flowers. https://t.co/0nysvEQMe2 pic.twitter.com/lOHUGSHZT4

— CNN (@CNN) December 21, 2019
Another touching story is that of John and Charlotte Henderson who marked their 80th anniversary in December 2019 recreating their first date. John, 106, picked up Charlotte, 105 in a 1920s roadster just like he did on their first outing.