Stephen Colbert's Faith in God Was Restored Three Decades Ago — inside His Religious Views
Talk show host and comedian Stephen Colbert, best known for hosting "The Late Show," regained his faith in God thanks to a stranger three decades ago.
Born in May 1964, Stephen Colbert is among the most famous TV show hosts in the US and one of the most popular comedians in the past couple of decades.
Although his most renowned project so far is the CBS talk show "The Late Show with Stephen Colbert," he has been involved in the entertainment industry for years, hosting "The Colbert Report" and working as a correspondent on "The Daily Show."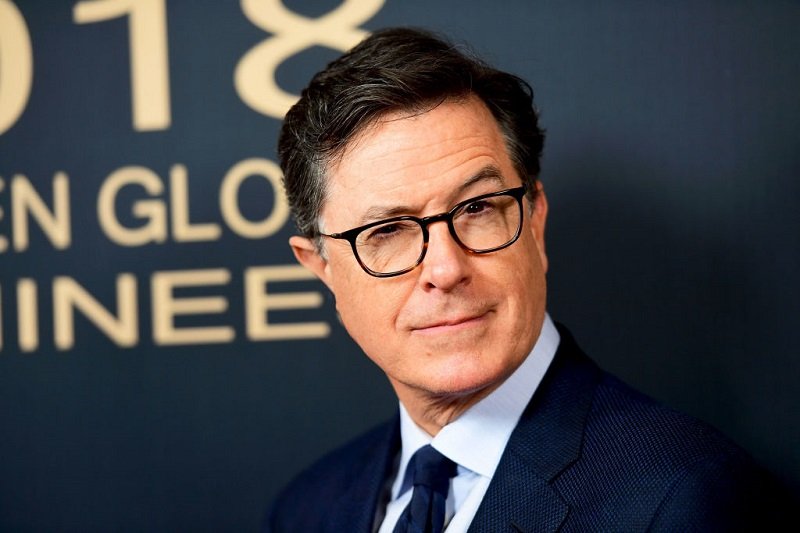 STEPHEN COLBERT'S TOUGH CHILDHOOD
While Colbert's career has been nothing short of amazing, his childhood was quite challenging, especially after his father and two brothers passed away in a plane crash in 1974.
That accident took a toll on the comedian, who didn't completely process those deaths until he went to college. Initially, he went to Hampden-Sydney College in Virginia to study philosophy.
However, he always wanted to act, so he eventually went to Northwestern University in Illinois to study theater. Stephen Colbert graduated in 1986 and quickly moved to Chicago.
He saw Chicago as the perfect city to reinvent himself. Apart from changing the pronunciation of his last name with a silent T, he joined the Second City improv group.
Colbert then co-created a Comedy Central sketch show, "Strangers with Candy," with comedian Amy Sedaris. From that point on, Colbert's career kept getting better.
He joined "The Dana Carvey Show" as a writer and cast member while also working as a freelance writer for "Saturday Night Live." Colbert's big break came in the late 90s when he joined "The Daily Show" and acted like a clueless news reporter.
Years later, and after many fan requests, Comedy Central gave him his own show, "The Colbert Report." The rest is history.
STEPHEN COLBERT REGAINING HIS FAITH
Moving to Chicago when he was in his early 20s was crucial for Stephen Colbert in more ways than one. Apart from representing the beginning of his career, it was also the period he regained his faith in God.
The talk show host told Reverend James Martin that, at that moment, he had lost his faith to his "own great grief." Colbert, who was raised Catholic, was convinced that he had been taught something that was not true.
One day, when Colbert was 22 years old, he was walking down the streets in Chicago when a stranger handed him a book. It was a copy of the New Testament with Proverbs and Psalms.
The comedian opened the book and ran into a scripture about anxiety from the Gospel of Matthew. According to Colbert, he felt "lightened" immediately after reading a passage.
For him, the verse is a commandment not to worry.
He admitted to understanding the real meaning of the phrase, "it spoke to me," for the first time as it was just like the words of Christ "read off" the page. Colbert added:
"And I stood on that street corner in the cold and read the sermon. And my life has never been the same."
STEPHEN COLBERT ADDING RELIGION TO HIS SHOW
While it is uncommon in late-night programs, Stephen Colbert has included some bits of religion in his show from time to time.
Back in October 2015, for example, Oprah Winfrey was a guest on "The Late Show," and she shared her favorite Bible verse with Colbert.
After revealing that she used to be a "preacher girl" growing up, the "Color Purple" star asked Colbert what his favorite Bible verse was, to which the TV show host responded:
"So I say to you, do not worry, for who among you by worrying could change a hair on his head, or add a cubit to the span of his life?"
He added that, for him, the verse is a commandment not to worry. Oprah, on the other hand, recited her favorite verse – Psalms 37:4, which reads: "Delight thyself in the Lord. He will give you the desires of your heart."
At the moment, Stephen Colbert is married to Evelyn McGee. The couple tied the knot in 1993 and has three children together.