Snoop Dogg's Wife Shares Heartwarming Pics of Firstborn Son Corde Cuddling with Their Grandkids
Snoop Dogg and Shante Broadus' first-born son Corde cuddled up to his children, Zion and Elleven, in a series of heart-melting photos and they all look so adorable!
Snoop Dogg and Shante Broadus just cannot get enough of their grandkids! The couple often spends time with the little munchkins and shares snaps from their time together on social media. 
This time, it was Shante who delighted her fans with a series of sweet snaps of the little ones. The proud grandma took to her Instagram stories to share how cute her eldest grandkids, Zion and Elleven, have grown.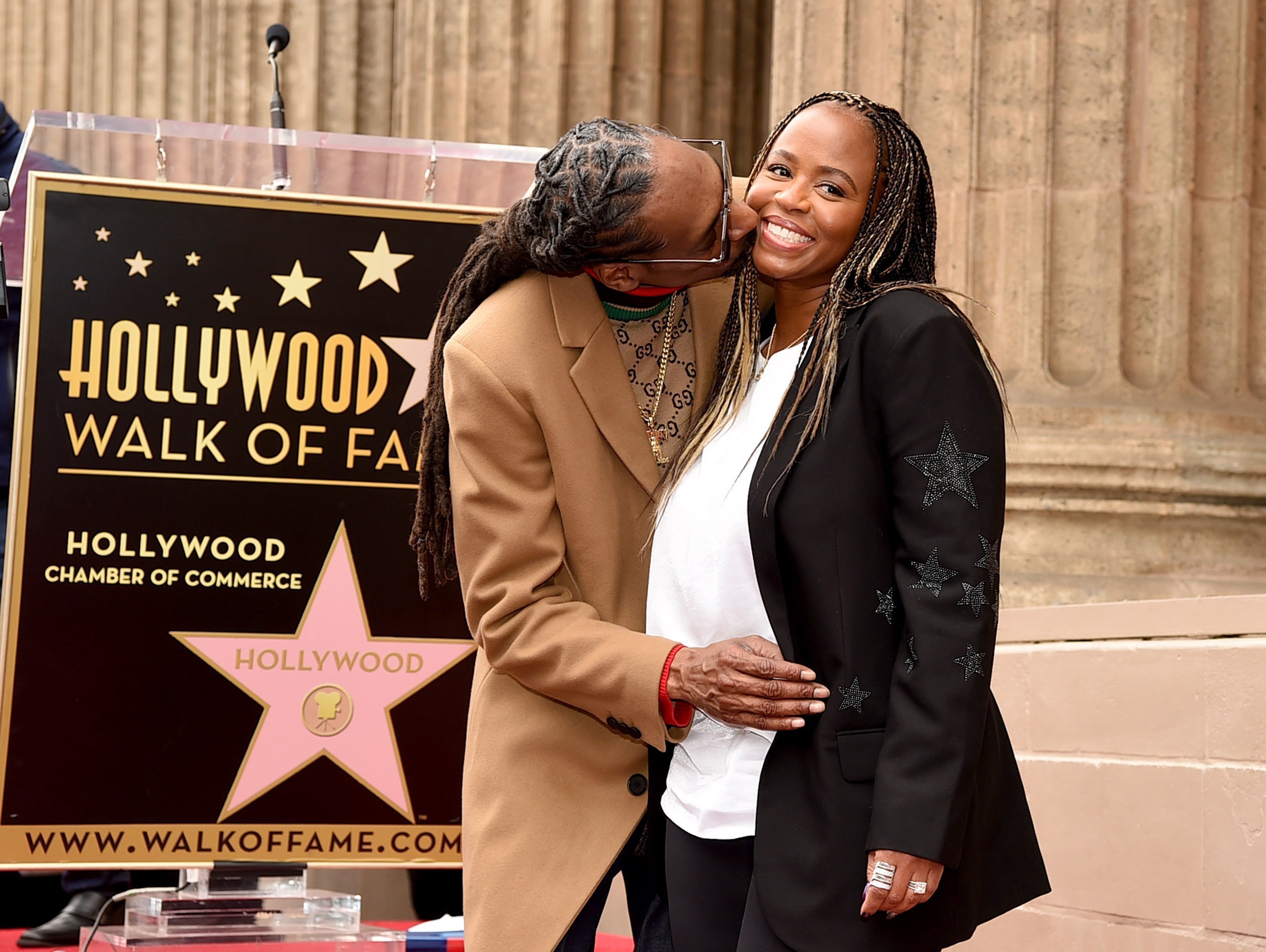 DOTING ON HIS CHILDREN
Her eldest son, Corde, held his little ones on his lap as he doted on them. In the first picture, Zion smiled ear to ear with his sister by his side. Their proud father looked happy while he locked his hands and held them tight.
Their son, Corde had welcomed his third child, a son named Kai Love, on September 15, 2019.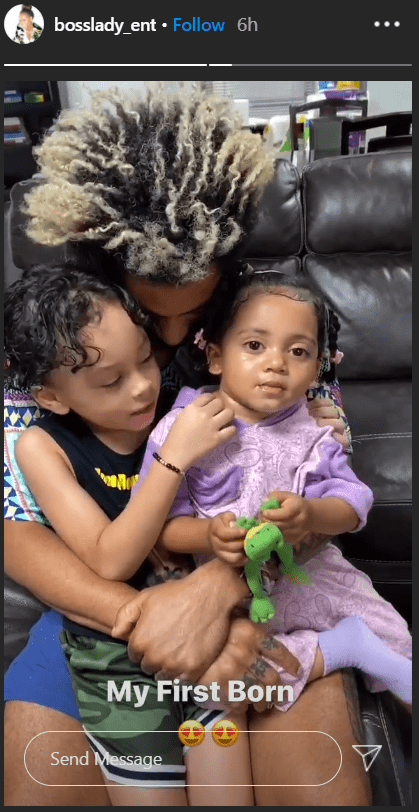 ZION AND ELLEVEN LOOK CUTE
Elleven was more into playing with her plushy than posing for the pictures. She looked cute as ever in a purple outfit with matching socks. Her hair was neatly braided and secured with pink beads. 
As for Zion, he donned a printed black tank-top and a pair of camouflage shorts. His curly hair which was parted in the middle seems to be getting longer. He is growing up to be a handsome young boy!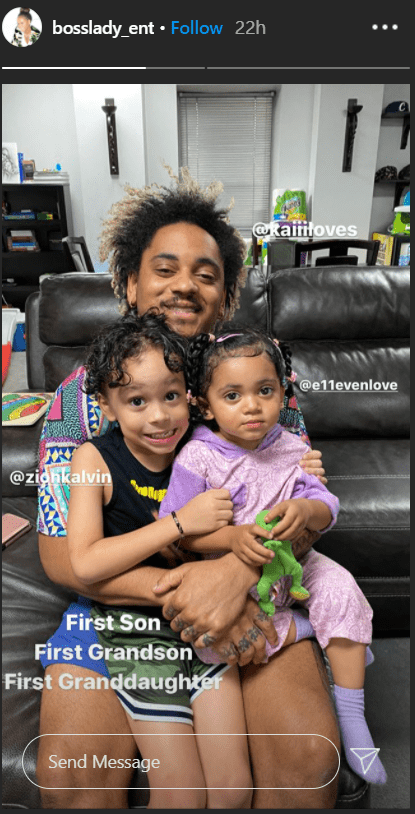 CORDE LOST HIS THIRD CHILD
Snoop and Shante have another granddaughter, Cordoba, from their son Cordell. They would have been doting on four grandchildren if it was not for last year's tragedy that shook their family.
Their son Corde had welcomed his third child, a son named Kai Love, on September 15, 2019. Sadly, the infant could not survive for long and lost his life 10 days after his birth. The Broadus family still misses the angel baby. 
SNOOP AND SHANTE'S RELATIONSHIP
Throughout their 24 years of marriage, Snoop and Shante have weathered many storms and endured heartbreaks together. Love sure grows stronger with time and their relationship is in a much better place at the moment. 
Snoop and Shante have been married since 1997. They were high school sweethearts before that. To think that the rapper almost divorced his wife in 2004 sounds absurd because they seem to be so in love. 
THE UPS AND DOWNS
In 2008, the couple renewed their wedding vows. It was a surprise for Shante who had no idea her husband had planned it. He even invited 200 guests to witness the ceremony, unbeknownst to his wife. 
Earlier this year, their relationship hit another rough patch when Instagram model Celina Powell claimed that Snoop had cheated on his wife with her. The rapper maintained that he never did such a thing.