Check Out Martin Lawrence's Daughter Jasmine in an Aaliyah Shirt as She Flashes Gorgeous Smile
The aspiring actress has turned to be another of the many fans of late singer Aaliyah as her social media showed recently, even though she passed away when Jasmine was only three years old.
23-year-old Jasmine Lawrence is one of the three daughters of 55-year-old comedian and actor Martin Lawrence, shared with his second wife Patricia Southall, whom he married in 1995.
Being the daughter of a beauty queen and a Hollywood star, it is not surprising that Jasmine has grown up to be a very photogenic young woman that regularly delights her fans on social media with her beauty, style, and lavish life.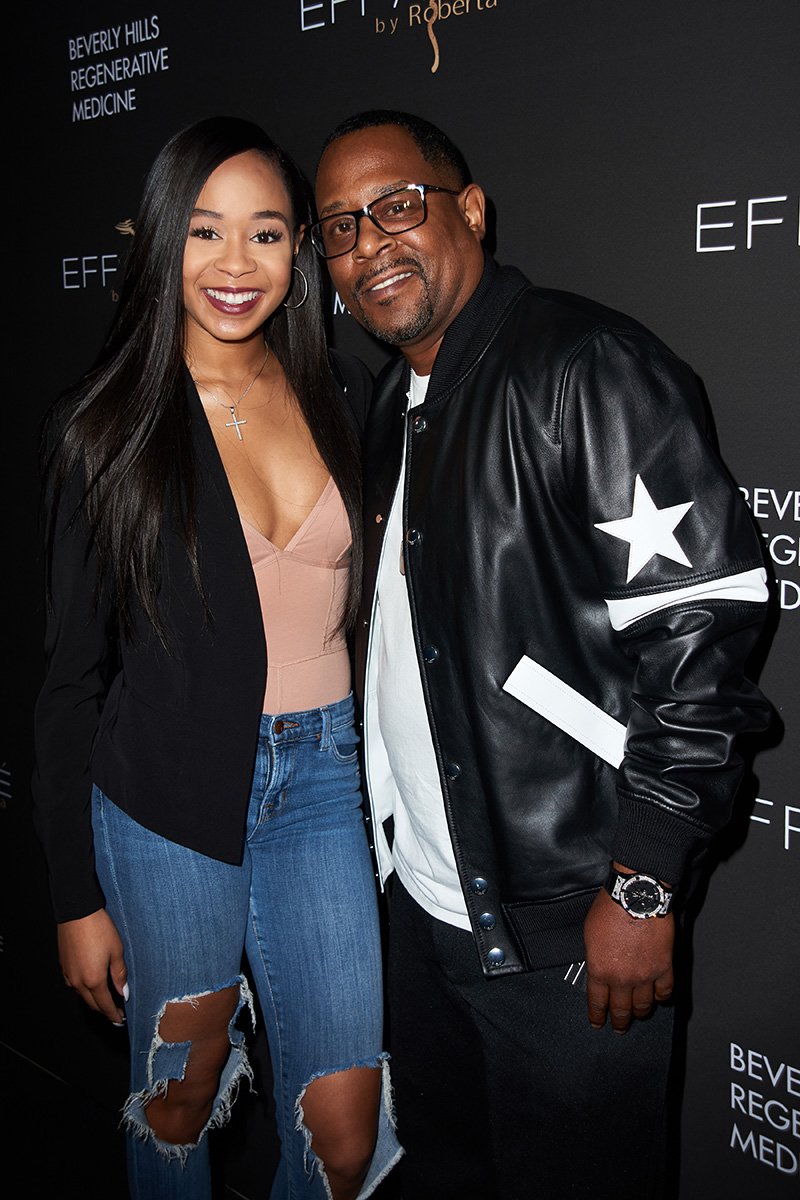 On October 5, 2020, Jasmine took to her Instagram feed to express her admiration for the late R&B legendary singer Aaliyah who was killed in a plane crash in 2001 at the age of 22, cutting her meteoric career short at its peak.
Jasmine shared a two-picture slideshow that showed her standing on a balcony as she posed wearing a black T-shirt with the name of Aaliyah and two photos of her printed on it.
"One in a million," Jasmine captioned the slideshow, using the phrase to both describe Aaliyah and to pay tribute to the latter's 1996 album of the same name.
Of course, there were users of the social network that didn't understand the reference to Aaliyah in the post's caption and they took to the comments section of the post to agree on Jasmine being one in a million.
"Yes you are," wrote one of Jasmine's Instagram friends. "Indeed," added another person. "You are," insisted a third person.
But there was at least one user that shared his or her excitement over Aaliyah and who asked Jasmine to reveal where she had bought the shirt she was wearing in the snapshots.
ONE IN A MILLION
"One In a Million," the album that Jasmine references in the aforementioned post, arrived at its 20th anniversary in August 2016, and even today it remains a classic and influential album that predicted the future of not only R&B and hip-hop but also of much of today's pop music.
Although it wasn't Aaliya's first record, it marked a departure from her old sound and it was responsible for earning the young singer a cult status in the industry and among the fans since she came to refresh the musical panorama of her time.
Coolest girl in the world. We miss you Aaliyah pic.twitter.com/yq4Os6w1gS

— AFROPUNK (@afropunk) August 25, 2020
The album counted on the support and guidance of big names in hip-hop and R&B like rapper Missy Elliott whose voice opens the record and producer Timbaland who co-penned most of the album's songs.
ASPIRING ACTRESS
Besides making popular Instagram posts, Jasmine has actually taken steps to pursue a career as an actress, following the example of her father. She already landed her debut appearance in a film, even though it was a very modest role.
In fact, it was Martin's former co-star, Will Smith who first mentioned to the public that Jasmine had played a small part in "Bad Boys for Life," briefly sharing the screen with both her father and Smith in a nightclub scene.
While the role was practically just a cameo, Martin was proud to make clear that he didn't use his influence to get Jasmine a role in the film, revealing that she went through an audition like any other aspiring actress and was chosen for the part.