Amber Rose Shares Cute Photos of Sons Slash Electric & Sebastian — Do They Look like Twins?
Fans could not help but notice Amber Rose's two sons, Slash and Sebastian's strong resemblance in recent photos: "Them genes strong."
Amber Rose recently shared a series of photos of her two sons, Slash Electric and Sabastian. The two boys are years apart and have different fathers, but certainly, show their mom's genes.
The first two photos showed Slash and Sebastian smiling at the camera, while the last two were candid shots with the siblings caught making similar facial expressions.
Fans of the model were quick to notice how much the brothers looked alike despite their age gap. "Omg Slash looks just like Sebastian!" one fan commented on the post.
Rose previously posted a picture of Sebastian holding her newborn, where the two nearly looked like twins. "They love each other SOOOO MUCH," she captioned the post.
The 35-year-old shares Sebastian Taylor Thomaz with her previous partner, Wiz Khalifa, while Slash Electric is her son with Alexander Edwards, her current boyfriend.
Rose shared several photos from her son's celebration, including a snap of Sebastian's cake.
There is no doubt that the actress's two boys will be growing up with girls swooning over them, which is why Rose is already teaching her older son to respect women properly as early as now.
"I teach my son that a woman's body is not a sexual object. It's human anatomy," she shared. The mom-of-two added that talking about such with children should not be done in a "weird" or "sexual" manner; otherwise, they will not "fully understand" it.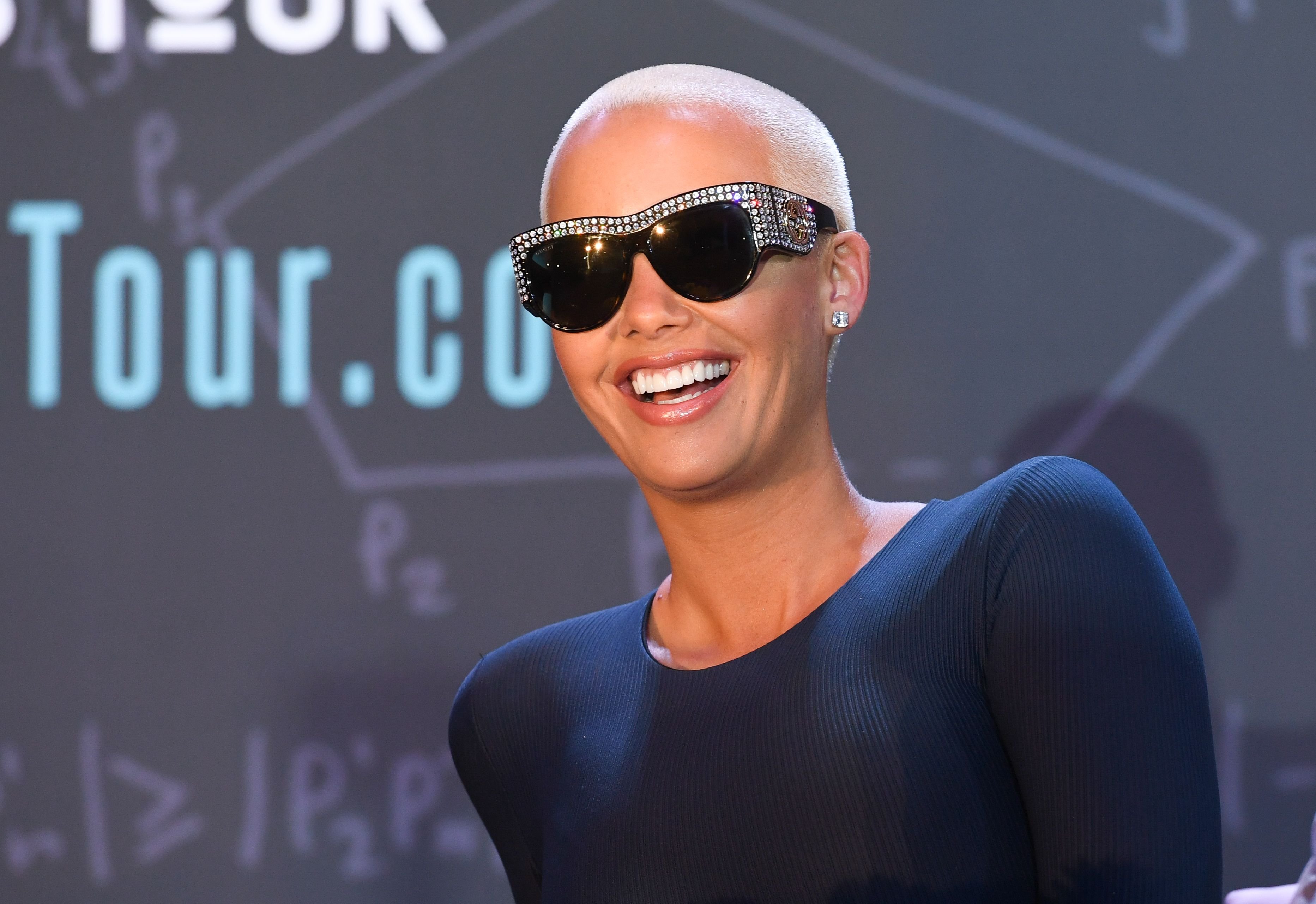 Rose previously shared that she hopes her sons will grow up respectful and protective of women, and will never objectify the opposite gender in an insulting way.
Slash is turning a year old this October, while his older brother turned seven years old in February with a Pennywise theme party at Dojo Boom in Thousand Oaks, California.
Rose shared several photos from her son's celebration, including a snap of Sebastian's cake, decorated with the fictional clown character from the horror movie "IT."
Another picture from the special day was of their blended family, including the model, her two little boys, Wiz Khalifa, and Edwards. Indeed, it was a memorable family affair.