Dulé Hill Poses with His Adorable Look-Alike Son as He Combs His Afro Hair in Cute Photos
The actor poses with his son in a couple of photographs showing the great resemblance they both share.
Dulé Hill, an actor known for his role in "Suits," shared with his Instagram followers two photos where he appears with his youngest son, Levi. The actor and his son are in a room in their house, apparently sitting on the floor in front of the bed.
They both stare at the camera with serious expressions while little Levi combs his afro. The expressions on their faces are adorable, especially the one from the toddler.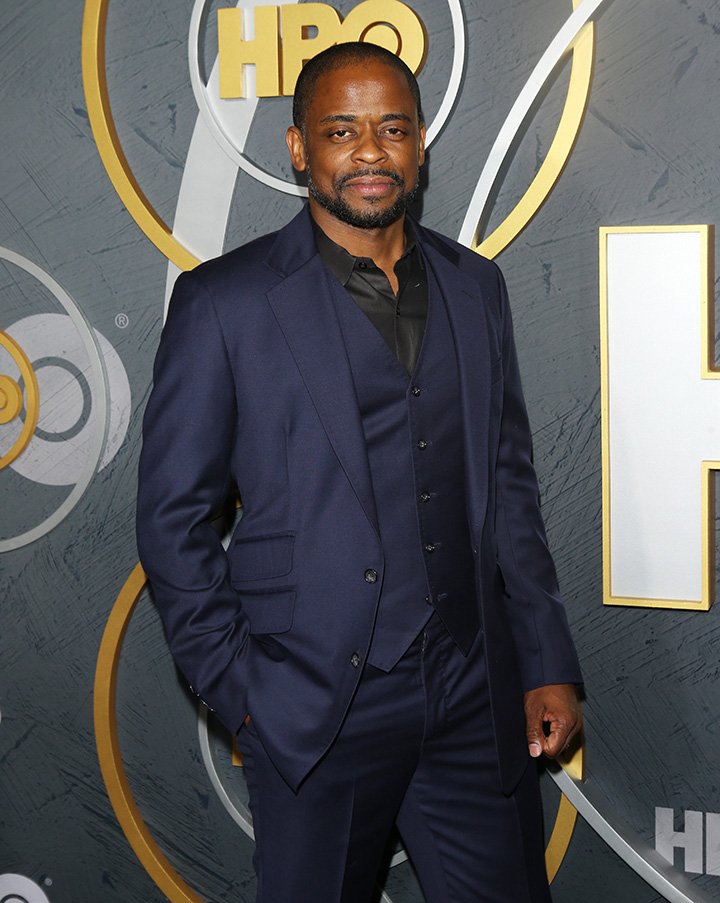 The little boy wears a flannel with an image that could well be his. To accompany the photograph, the father of two wrote the following:
"Levi & Dada" Debut album coming soon.????❤️" 
UNEXPECTED GIFT
Hill and his wife, Jazmyn Simon, announced in January 2018 that they were expecting a new baby. The couple had kept the pregnancy a secret until then. 
During this second pregnancy, Simon was facing very difficult times.
The actor wrote a tweet where he mentioned that it would soon be diaper season at his house. Levi was born in May of that year via cesarean section because the he was breech.
After his birth, the parents, in an exclusive interview, shared their absolute happiness for the baby's arrival. He is the second child of the couple who shares a 15-year-old boy named Kennedy.
PREGNANCY ISSUES
During this second pregnancy, Simon was facing very difficult times. In the first trimester, she suffered from Hyperemesis Gravidarum, a condition that makes pregnant women constantly nauseous.
Constantly feeling unwell during pregnancy led to severe prenatal depression in Simon. She openly shared her journey through this situation to encourage those women who are going through something similar.
The constant support of her husband and son Kennedy helped her through this difficult time. She wrote that her mind was contemplating suicidal thoughts and that only the love of her two men and her strong faith kept her safe from doing something crazy.
NICE MEMORIES
Hill has participated in many productions but one of his favorite works was his portrayal of Charlie Young, president's boy, on the award-winning TV series, "The West Wing."
The relationship he shared with President Barlet, played by Martin Sheen, was a father-son relationship that provided great moments during the seasons that aired and were fondly cherished by viewers.