Kobe Bryant's Daughter Natalia Gushes over Her Mom with Video of Vanessa Jumping into a Pool
Kobe Bryant's oldest daughter Natalia proudly showed off her mom Vanessa Bryant diving into a pool. The teenager took to Instagram to share a clip capturing the special moment.
Vanessa Bryant is not a regular mom, and her oldest daughter, 17-year-old Natalia, is giving fans a glimpse into one of the fun things they do together.
Taking to Instagram, Natalia shared a clip of Vanessa diving into a pool like a professional swimmer. Though the clip opened with a dark scene, the mom of four was eventually seen landing a dive into the swimming pool.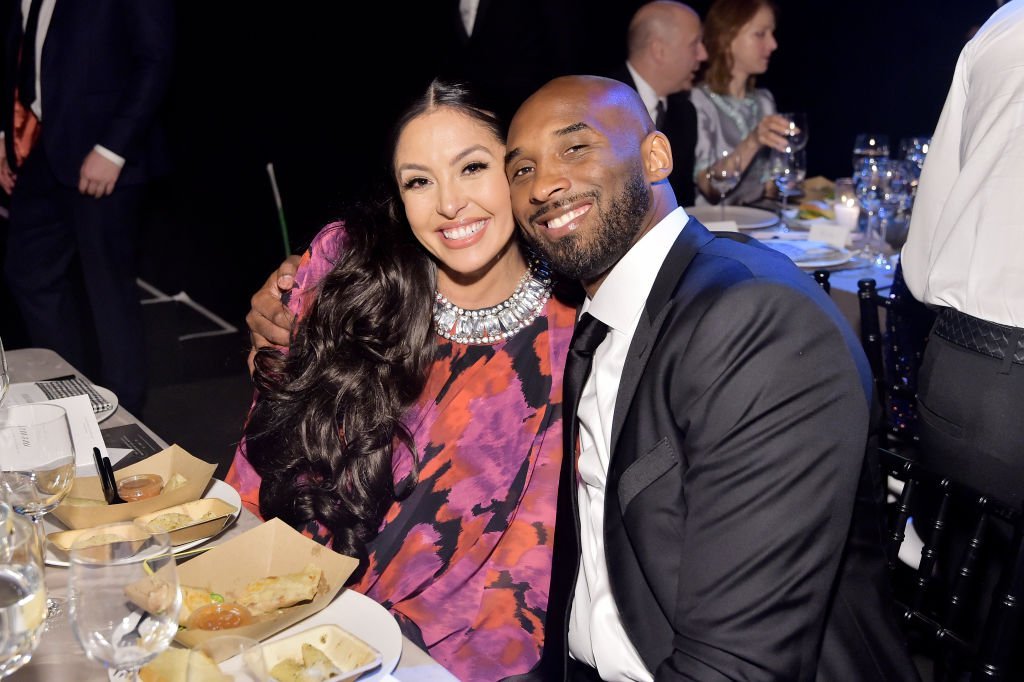 Upon entering the water, Vanessa disappeared for a few minutes before floating back to the surface. After appearing, she was met with loud cheers from her friends and loved ones who did not appear in the clip.
Coming closer to the camera, Vanessa was seen rocking a two-toned swimsuit. With a gorgeous smile on her face, she quickly embraced Ciara's son, Future who was also in the pool. While captioning the picture, Natalia proudly wrote:
"@vanessabryant is not like a *regular* mom; she's a *cool* mom... Love Ya!?❤️."
The teenager finished off her note with an October 3 hashtag, indicating the day the clip was shot. She left the comments section of the post disabled so fans were unable to leave their thoughts.
Despite this, the clip has a lot of views and likes. So far, it has garnered over five hundred thousand views and over one hundred thousand likes.
The three moms are reportedly enjoying spending time with themselves and their kids.
While Vanessa's diving skill is remarkable, it appears she is not the only one in her family that enjoys being in the pool. Last weekend, Natalia was captured performing a synchronized dance routine alongside her mom's famous friend, singer Ciara.
The video showed Ciara and Bryant giggling and dancing in perfect unison while counting out their steps in the water. The two ladies are ready to join a synchronized swim team after this show-stopping performance. Ciara called the video "Routine fire" in her stories.
Currently, Vanessa is on a mother-children vacation in Mexico with her BFFs, Ciara and Lala Anthony. The three moms are reportedly enjoying spending time with themselves and their kids.
Vanessa has been friends with Lala and Ciara for a while, but their friendship seemed to have strengthened following the death of Vanessa's husband, Kobe Bryant, in January.
Though the mother-of-four has been through a lot this year, with her best friends and kids by her side, she is bound to get through whatever life throws at her.