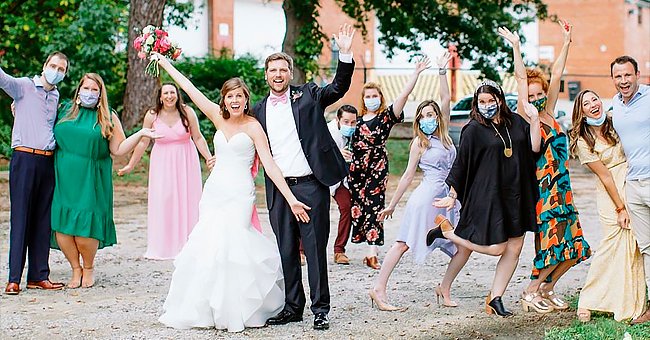 instagram.com/mackenziemkern
Couple Tie the Knot in a Parking Lot to Adhere to COVID-19 Safety Protocols
Carrie Grace and John Michael Simpson proved that they could have an amazing wedding ceremony while obeying COVID-19 safety rules by saying their vows in a parking lot.
The ongoing pandemic may have affected the whole world but it wasn't enough to stop love from blooming. Carrie Grace and John Michael Simpson wouldn't be stopped by the virus, that they decided to hold their wedding ceremony in a parking lot.
The couple took to Instagram to share pictures of their wedding which surprisingly happened twice to accommodate their friends and family while following the COVID-19 safety protocols.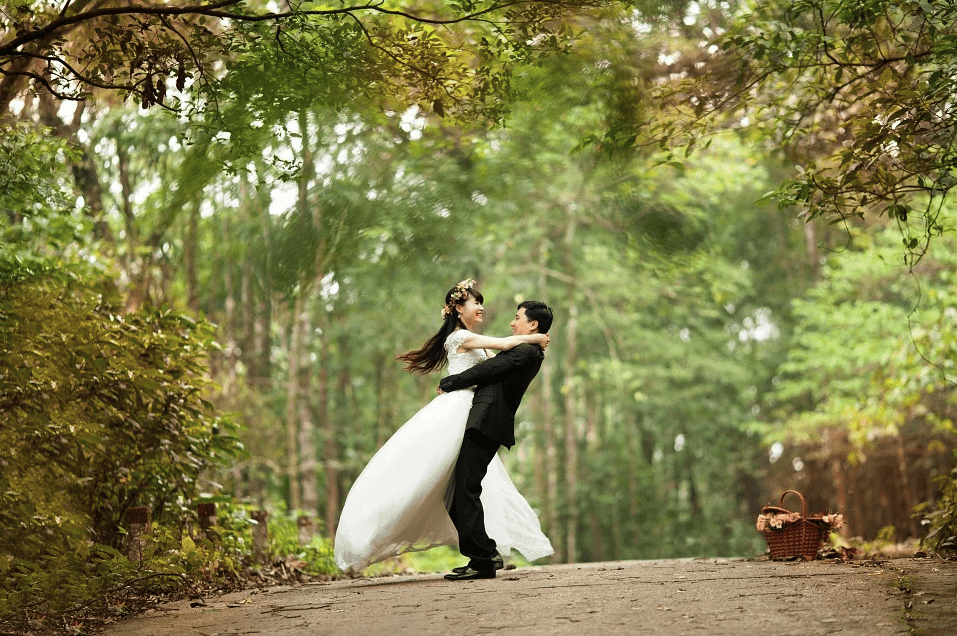 A portrait of a couple having a great time together next to a picnic basket | Photo: Pixabay
The second wedding took place in Alabama, as Simpson's family was unable to attend the first wedding due to the pandemic. Grace uploaded a series of pictures from the ceremony which was held outdoors on the lawn.
Another inspiring wedding ceremony is that of Ruani Ribe and Cortney Charleston. The couple got married on the stairs of their Jersey City home.
The bride looked gorgeous in a strapless white wedding dress which had a large pink bow at the back and by her side was Simpson who looked dashing in a tux and a matching pink bowtie.
But what got the couple trending on social media was their first wedding which was held at a parking lot. On September 28, Simpson shared pictures from the remarkable ceremony on his Instagram, which captured the couple having a wonderful time with their friends, who watched the ceremony as they sat in their cars.
On September 30, Grace also shared sweet pictures from the wedding on her Instagram which showed her glowing in a different white strapless wedding dress paired with a pink bow and another image showed her posing with adorable little children while holding a goat.
Their unique wedding ceremony also attracted the attention of country singer Jordan Davis who made a special appearance via Zoom and performed the song "Slow Dance In A Parking Lot" for the couple's first dance.
According to the lovebirds, the song not only inspired their parking lot wedding but also helped them get through hard times during the pandemic. Not surprisingly, Grace and Simpson weren't the only couples making their wedding dreams come true during the pandemic.
Many couples have been coming up with inventive ways to get hitched while obeying the safety rules. One of such creative ceremonies is that of Ashley and Claudy, who renovated their Brooklyn apartment into the perfect wedding venue with the help of Victorious Events NYC.
Another inspiring wedding ceremony is that of Ruani Ribe and Cortney Charleston. The couple got married on the stairs of their Jersey City home on the day of their ninth dating anniversary.
With weddings being held despite the pandemic, bridal dress shops have also adapted to meet the demands of their clients while remaining safe. Danielle Hirsch of the bridal label Danielle Frankel has grown her business during these hard times by making innovative changes.
Some of these changes included - virtual fitting appointments for brides-to-be, a 40% discount for all essential workers, and new designs for small-scale weddings like a backyard ceremony.
Please fill in your e-mail so we can share with you our top stories!