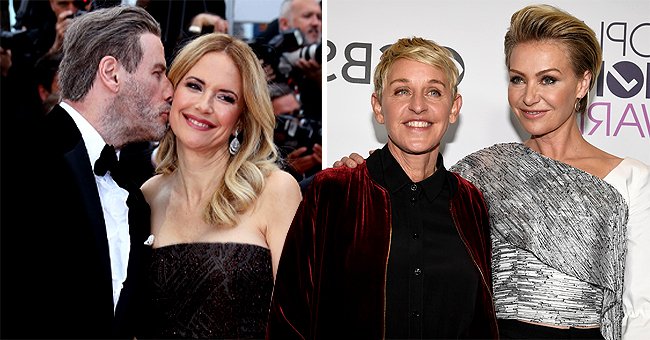 Getty Images
Here Are 8 Inspiring Celebrity Couples Who Turned Their Love at First Sight into Happily Ever After

For some celebrities, the moment they met their partners, they were confident they had found their forever life mate. Here is a look at eight celebrities who turned love at first sight into happily ever after.
No one has a grip on when they fall in love. That feeling of assurance and certainty that this person is "the one" happens at different times for different people. Interestingly for some people, it is the first time they meet.
Not all love at first sight translates to happily ever after. However, some celebrities have been able to turn love at first sight into happily ever after, and here is a look at eight celebrity couples who have done that.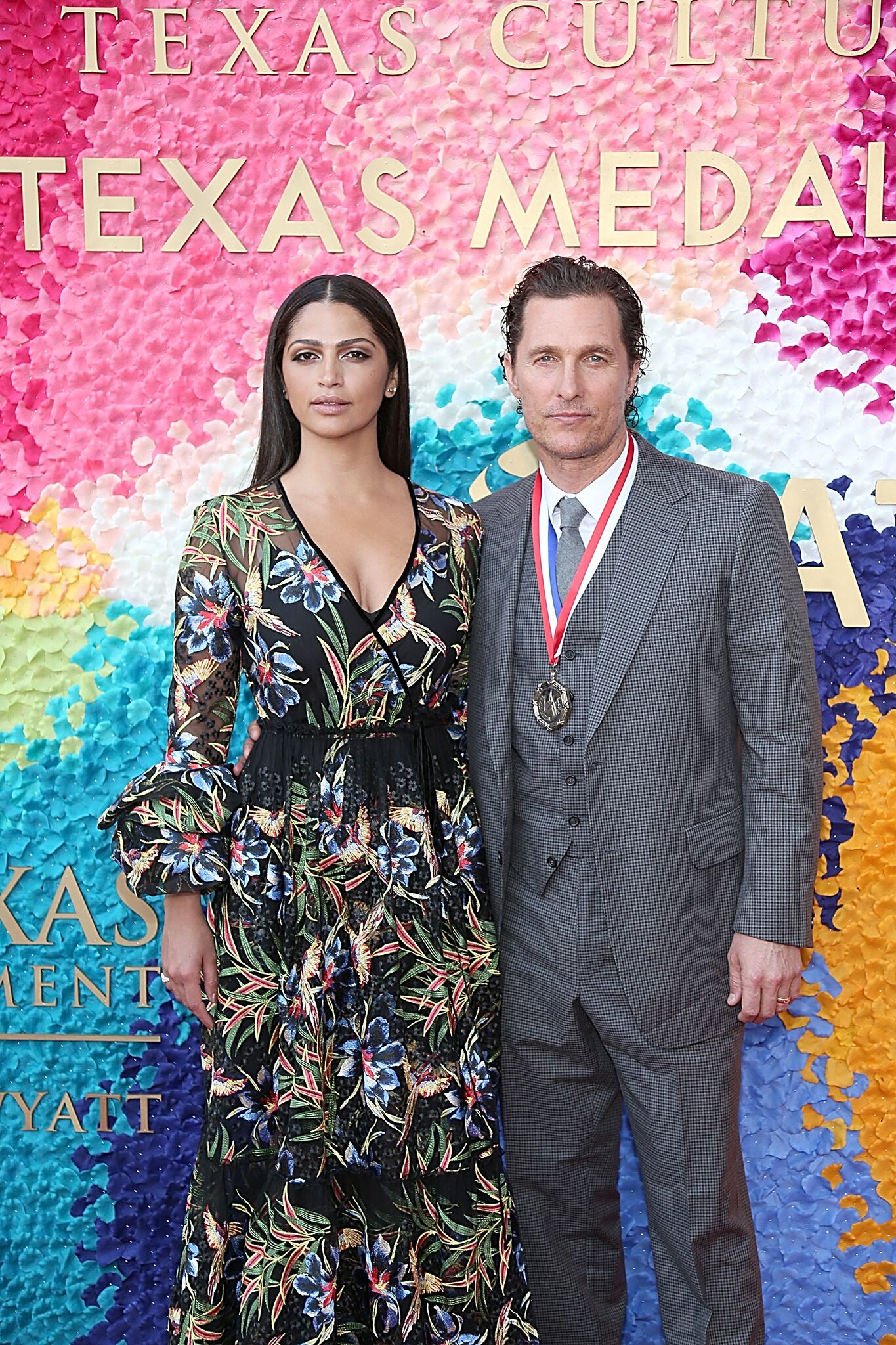 Camila Alves (L) and Matthew McConaughey attend the Texas Medal Of Arts Awards at the Long Center on February 27, 2019 | Getty Images
KELLY PRESTON AND JOHN TRAVOLTA
When Kelly Preston first met John Travolta on the set of the comedy movie "The Experts," she "kinda" knew he was the one for her, but things were not as easy. She was still married at the time to her ex-husband ,Kevin Gage, although the marriage was not smooth.
Sometime in 1987, Preston and Gage got divorced, and although she tried to stay off dating for a while, she and John Travolta got married in September 1991.
They were married for 28 years until Preston passed away, after her two year battle with cancer, in July 2020. They had three children; sadly, one died in 2009.
ELLEN DEGENERES AND PORTIA de ROSSI
Ellen Degeneres and Portia de Rossi's story is quite interesting. The first time de Rossi met Degeneres, she was sure she had found her life partner, although, at the time, gay marriage was openly frowned upon.
However, the two women got married in 2008 after the State of California passed the bill for same-sex marriage. De Rossi and Degeneres have always served couple goals, and almost 12 years after being married, they are still in love as ever.
IDRIS ELBA AND SABRINA DHOWRE
While Elba had been through marriage before, he had vowed not to get married again and was off the marriage scene, but all that changed when he met Dhowre, who helped him open up. The two met at a party when Elba was on his day off and clicked right away.
On why Elba made the decision to give marriage a try again after saying he was done, he revealed that Dhowre made him laugh, and they had good chemistry.
TOM FORD AND RICHARD BUCKLEY
The second gay couple on this list is celebrity designer turned director Tom Ford and his partner, Richard Buckley. The two experienced their moment of connection when they had to share an elevator ride.
By the time the elevator ride ended, Ford was certain that Buckley was the one for him, and within a month of their meeting, they moved in together and have been together for almost thirty years.
ADAM LEVINE AND BEHATI PRINSLOO
For Levine and Prinsloo, their love started from the moment they began exchanging emails. According to Prinsloo, Levine had wanted her to perform as a model in his music video, but she was not chanced; the two, however, continued talking via emails before meeting themselves.
Things between them became sealed when Prinsloo visited Los Angeles and met Levine. Their connection over their mails was sealed, and there has been no looking back ever since.
MICHAEL DOUGLAS AND CATHERINE ZETA-JONES
The moment Douglas met Zeta-Jones, he was sure she was the one for him and took a straightforward approach to let her know. Douglas walked up to her and told Zeta-Jones he was going to be the father of her kids.
While that might have freaked some ladies out, Zeta-Jones was not freaked out, and almost 20 years of being married, Douglas is the father to Zeta-Jones children, son Dylan and daughter Carys.
NATALIE PORTMAN AND BENJAMIN MILLEPIED
Portman and Millepied's love story started with a parking mishap. The two met when Portman was working on the movie "Black Swan." Millepied had tried to park and had done it the wrong way, which caught Portman's attention.
Portman, who was watching Millepied try to park his car from the first floor of a studio, was immediately drawn to the parking mishap. Although he parked in the wrong direction, for Portman, there was something captivating about it.
MATTHEW McCONAUGHEY AND CAMILA ALVES
For Alves and McConaughey, their first meeting looked like something out a movie scene. For McConaughey, when he first set eyes on Alves, it seemed like time had stopped as he caught sight of her from the corner of his eyes.
He once revealed that upon seeing her, he thought to himself, "What was that?" instead of "Who is that?" He realized Alves was not the kind of woman one called from across the room, so he made the move to approach her, and the two have been together ever since.
Please fill in your e-mail so we can share with you our top stories!