Jenna Bush Hager, 38, Looks Hardly Recognizable in Childhood Photos with Her Grandpa
Jenna Bush Hager celebrated her grandpa's birthday by taking her fans on social media down the memory lane with retro photos, which featured herself and her grandfather. 
June 12 was the day Jenna Bush Hager's grandfather, George H.W. Bush entered this world, and though he passed away in 2018, Jenna still celebrated it. The American news personality took to her Instagram page with two throwback photos that captured her with her grandparents.  
The first picture captured Jenna and her fraternal twin sister, Barbara, sharing a laugh with George H.W. Bush. The second photo captured the twins with their grandparents at what seemed to be a theatre.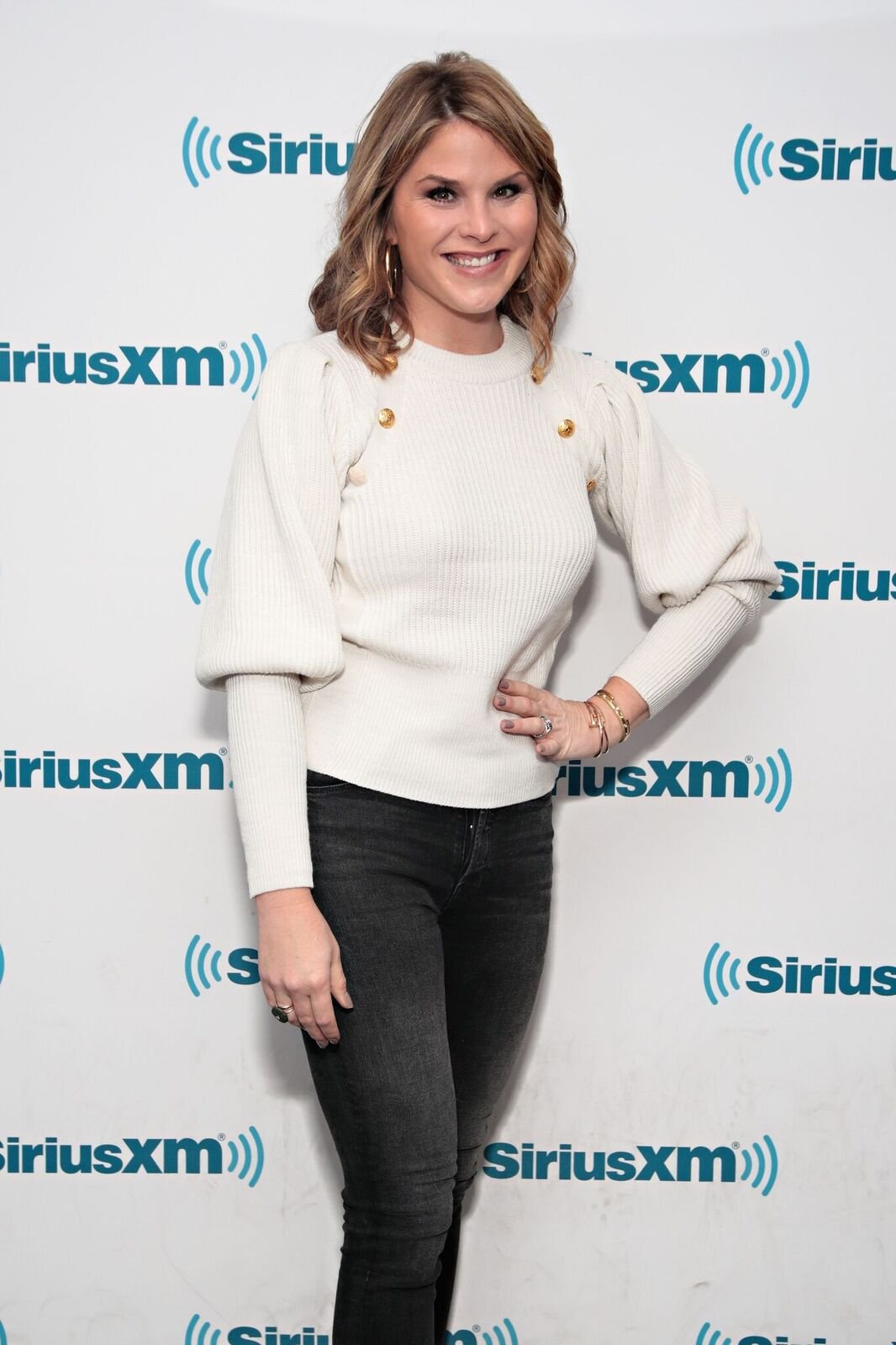 In the captions, Jenna wrote a fitting tribute for her deceased "gampy." She expressed how much she missed him before making an important announcement. It read: 
"In honor of my Gampy, I'm co-chairing The George H.W. Points of Light Awards this year."
The award reportedly celebrates people who are zealous about changing the world. In the comments section, fans complimented the photos and thanked Jenna for bringing the endearing former president to remembrance on his special day. 
George H.W. Bush passed away on November 30, 2018; however, Jenna, who had a very powerful connection to him, is doing all she can to keep his memories alive and his legacy going. 
Jenny's memoir documents the period within which she lost her three remaining grandparents. 
Shortly after she posted the birthday tribute, Jenna shared more of her beloved childhood photos with her fourth-hour co-host, Hoda Kotb. The images featured herself with her fraternal twin, Barbara, and their parents. 
Jenna and Hoda had been discussing new photos of Prince William having fun outdoors with his kid when Jenna shared a couple of the retro images– she and her twin had just been kids when the shots were taken. Jenna also shared photos of herself with her husband, Henry, and their three children, Mila, Poppy, and Hal. 
While promoting her new memoir, "Everything Beautiful in Its Time: Seasons of Love and Loss," she opened up to ET's Rachel Smith about how guilty she felt after discovering she was pregnant for the third time while her friends were struggling. 
Around the time she got pregnant, Hoda had also been looking to adopt a child, so Jenna felt terrible about her joyful news.  
She eventually worked up the nerve to share her news with Hoda, and according to her, Hoda shed "tears of joy" for her– shortly after Hoda got her baby. Jenny's memoir documents the period within which she lost her three remaining grandparents. 
She lost her grandmother, Barbara Bush, in April 2018; her grandfather, former president George H.W. Bush passed away in November; and her mother's mother, Jenna Hawkins, followed in May 2019.
It was not an easy year for Jenna, but she made it through and will always carry their memories. For her, it will have to be enough.