Kevin James Absolutely Loves His Faith — Glimpse into His Religious Beliefs
Actor and comedian Kevin James, best known as Doug Heffernan in "The King of Queens," has been open about how much he loves his Catholic faith.
Born in April 1965, Kevin James is one of the most recognized comedians nowadays. Even though he has an impressive career in the entertainment industry, being an actor was not his plan, initially.
From a very young age, he was a sports fanatic and talented athlete. In fact, he used to play football in the tailback position.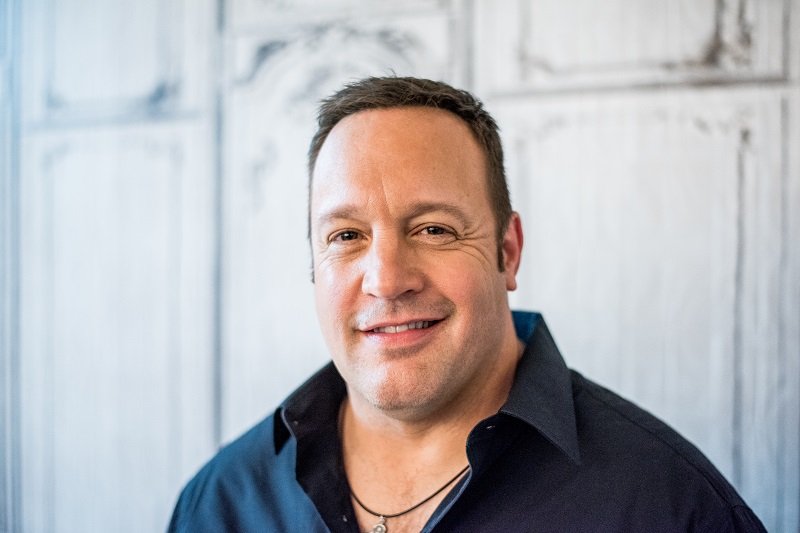 KEVIN JAMES' CAREER
In 1983, after graduating from Ward Melville High School in Long Island, he studied at SUNY Cortland, where he continued his football career and majored in sports management.
It was during his time at Cortland that he fell in love with acting. He eventually auditioned for a comedic part in a theater production in Long Island and excelled.
After spending years with an improv group, he gave stand-up comedy a try, and nailed it, too. Kevin James then started appearing in late-night shows and landed a part in Ray Romano's TV series "Everybody Loves Raymond."
Shortly after, James and Romano wrote a script for the former to be the lead character in a series, and CBS picked it up. That show was "The King of Queens," one of the funniest TV shows in the late-90s and 2000s. The rest is history.
KEVIN JAMES' FAITH
Kevin James has been praised for his outstanding performances several times, but he has also been applauded for his willingness to talk about his religion.
During an interview with the Catholic Telegraph, the actor, who was raised Catholic, pointed out that he "absolutely" loves his faith and was learning more about it all the time.
Scientology wanted [Leah Remini] to convert James.
James admitted that including his faith in everything he did was nice, but also recognized that he couldn't play a priest in every film. The "Hitch" star explained:
"I am involved in my faith. […] it becomes a difficult, difficult position. You have a platform, and you don't want to do anything that doesn't glorify God in every way."
He also said that he wanted to be able to watch his films with his children while also including positive messages in each production.
In order to be inspiring and move people positively, writing the material and having control over it is essential, James added.
KEVIN JAMES ALLEGEDLY TARGETED BY SCIENTOLOGY
In 2017, Kevin James' faith made headlines again after Leah Remini, an actress known for bashing the Church of Scientology after being part of it for years, revealed that Scientology wanted her to convert James.
Remini, who was James' co-star in "King of Queens," confessed that authorities at her former Church kept wondering why she had not promoted Scientology to him, but she kept refusing because of James' bond with Catholicism.
A spokesperson for the Church of Scientology denied her allegations, remarking that Remini failed to mention this recruitment story in her book, "Troublemaker: Surviving Hollywood and Scientology."
To make matters worse, the spokesperson claimed that they only thing they knew about James was that, according to Remini, he was a "bully," so they tried to "counsel her" to help improve her relationship with him.
At the moment, James is married to his first and only wife, Steffiana De La Cruz. The couple, who supposedly met on a blind date in 2001, tied the knot on June 19, 2004.
They share four children: daughters Sienna Marie, born in 2005, Shea Joelle, born in 2007, and Sistine Sabella, born in 2015; and son Kannon Valentine, born in 2011. Kevin James definitely has a beautiful family.