Mindy Kaling Recently Gave Birth to a Baby Boy — Glimpse into the Actress' Motherhood
Mindy Kaling is the mother of a two-year-old daughter, Katherine, and has now become a mom for a second time, and welcomed a son in September.
Actress, comedian, writer, and producer Mindy Kaling, best known for her work in the hit NBC sitcom "The Office," has recently become a mother for the second time, when she welcomed her son, Spencer Kaling.
Spencer is Mindy's second child, a baby brother for her daughter Katherine Swati, who is now two years old. Mindy has never named her children's father or fathers, whose godfather is actor/comedian B. J. Novak.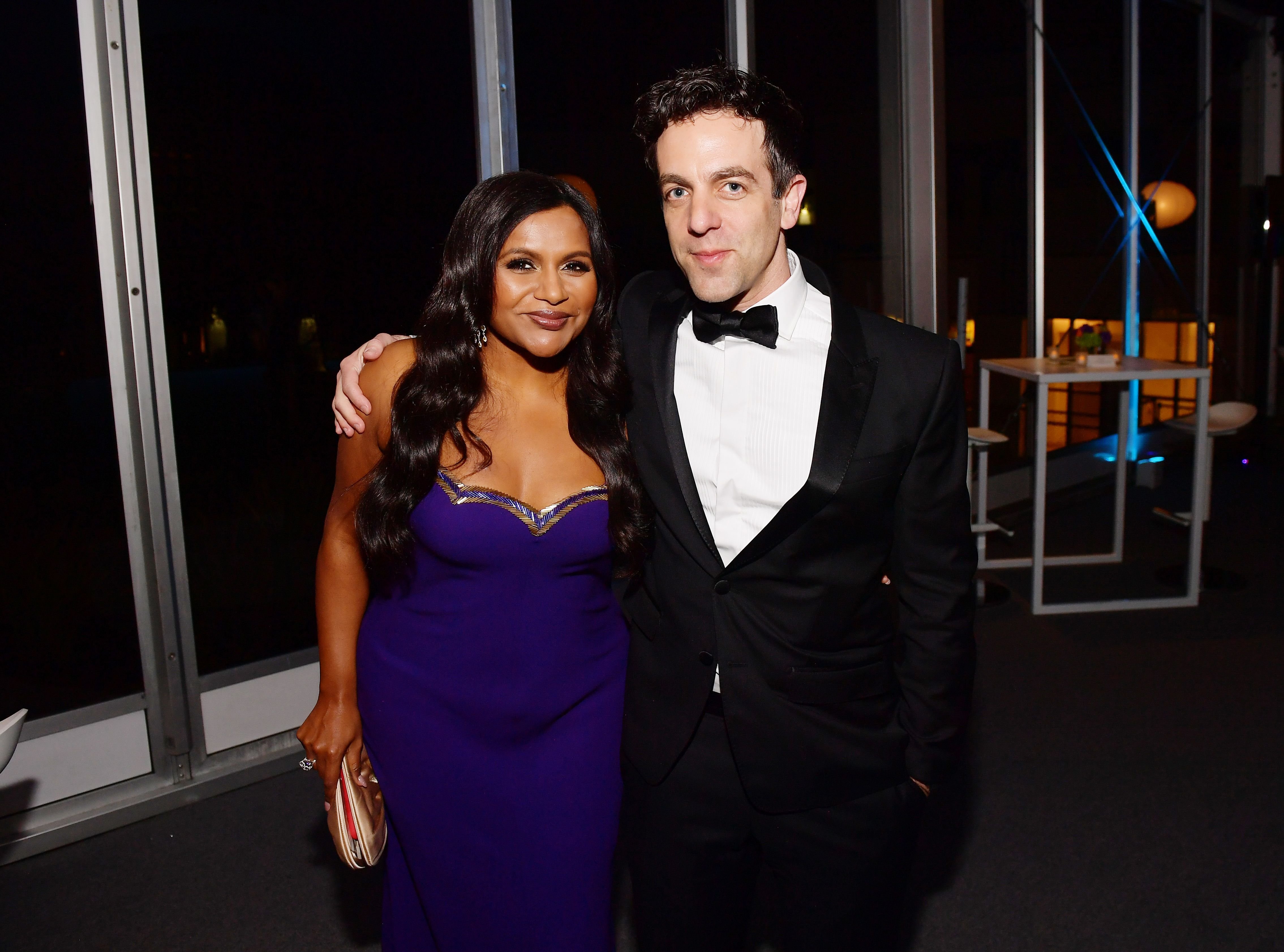 BABY BOMBSHELL
Mindy stunned her fans when she announced on "The Late Show with Stephen Colbert" that she had given birth to her second child, a boy on September 3, 2020.  Mindy, who hadn't announced her pregnancy, stunned Cobert who exclaimed:
"No one even knew you were pregnant!" 
WORKING MOM
The actress is notoriously close-mouthed about her private life and has yet to name the father of her daughter Katherine Swati, or of her son Spencer -- who may or may not be the same man.
Mindy, who juggles a busy, highly successful career as an actress, writer, and producer with being a mother revealed that she is inspired by her late mother, Swati's example.
Mindy is determined to give Katherine and Spencer the same unconditional love and support she received from her own mother
Sadly, Swati passed away in 2012 from pancreatic cancer and never met her grandchildren. Mindy revealed that her relationship with her daughter is a tribute to Swati:
"My relationship with my mother was such an integral part of my life. Thinking back on our relationship is still such a huge source of my happiness day-to-day, so I'm so grateful for having Katherine."
Mindy admitted that falling pregnant had not been in her immediate plans when she discovered she was expecting Katherine. She was too busy with her work and was planning to wait to become a mother. She said:
"I always knew I wanted to be a mom, but I would have put it off and put it off. I'm happy that it happened when it did."
Mindy is determined to give Katherine and Spencer the same unconditional love and support she received from her own mother. For Swati, an obstetrician/gynecologist married to an architect, Mindy's decision to become a comedian and an actress was odd.
Nevertheless, she gave her daughter her full support, and it's that same open-minded and full-hearted support that Mindy is determined to lavish on her two children. 
MOMMY MISTAKES
Like every first-time noobie mom, Mindy was determined that Katherine would only have beautiful, ergonomic wooden toys, but her baby had different ideas. Mindy revealed:
"I only got her these, like, hipster wooden toys (...) and she hates them, so I've had to give them all away. She only likes primary color, loud, beeping toys that are impossible to turn off."
Mindy's life changed radically. Now there is no time for hobbies, adult outings, concerts or even watching TV. For Mindy, as for any other parent of a young child, sleep has become a distant memory. 
The actress admits that if she had known how physically strenuous motherhood would turn out to be, she would have hit the gym, and built up some muscle and endurance. 
Mindy admits that her food choices have become healthier, and simpler, but that she does keep some junk food -- read chocolaty foods and ice-cream -- in the house. She said:
"I felt that keeping only healthy things in the house didn't work for me because it's not like I was drawn more to healthy eating. So for me, I think it'll be about having a little more balance in the house."
MOM FRIENDS
Another novelty in Mindy's life is making friends who are not in showbiz. The people she now socializes with the most are mothers, women who share the bewildering and wonderful experience of motherhood -- and some handy tips -- with her.
Unlike most celebrity moms who are reluctant to admit that they have nannies, Mindy owns up to having full-time professional help. That help is desperately needed, especially now that she has a second baby.
WORKING SINGLE MOM
The actress has admitted openly that she does have a nanny in the hope that the stigma attached will gradually disappear. After all, it is literally impossible for a professional single mother with two children to earn a living without help. 
Attitudes towards working single moms are changing in society and in the workplace, and Mindy is helping to make some of those changes with her activism.
Mindy continues to maintain the identity of the father of her children a secret, and as a strong male figure in their lives, they will have their mom's best friend, B. J. Novak. Over the years, Mindy and Novak have maintained a constant friendship and an on-again/off-again romance.