Brad Pitt's Rumored Beau Nicole Poturalski Rocks a Backless Blue Dress – Fans Can't Help Gushing
Nicole Poturalski, the rumored girlfriend of celebrated actor Brad Pitt, recently stunned fans with her angelic beauty in the new photos she shared on social media.
On October 7, Nicole Poturalski shared photos of herself donning a backless blue dress on her Instagram page. The German fashion model simply captioned the post with a butterfly emoji.
The photos show the 26-year-old, who has graced the pages of Harper's Bazaar and Grazia's German editions, peeping over her shoulder at the photographer. In the second photo, she was smiling at the camera.
Poturalski looked incredible in the snaps that already received more than 15,000 likes on the picture and video-sharing social networking service. Many fans also left positive remarks in the comment section, and most of them said she is a gorgeous woman.
Some fans even called the model an "angel." Prior to this photo, Poturalski uploaded a snap of herself posing on the floor against a wall, and she looked nothing short of sensational.
The model wore a blue floral minidress and accessorized herself with a gold necklace. She let her long hair fall loose down her shoulders. "Live by the sun, Love by the moon," she captioned.
Poturalski has been grabbing social media users' attention by sharing photos of herself sporting various colorful ensembles, as shown on her Instagram page, which has over 232,000 followers.
She has a son and is married to Roland Mary, a Berlin-based restaurateur.

Poturalski has been catapulted to the spotlight in the midst of a blossoming romance with award-winning actor Brad Pitt. In August, dating rumors spread after Poturalski was spotted boarding the same private jet as Pitt, bound for the South of France.
Poturalski reportedly arrived at Paris's Charles de Gaulle Airport from Berlin, while Pitt came from LAX. A news outlet later confirmed that the two were indeed in a relationship.
According to some reports, Poturalski and Pitt have been dating for some time now. In November 2019, they were seen going to a performance of acclaimed rapper Kanye West's opera Nebuchadnezzar at the Hollywood Bowl.  
Poturalski is currently signed to Next Management in Los Angeles and A Management in Germany. She has a son and is married to Roland Mary, a Berlin-based restaurateur.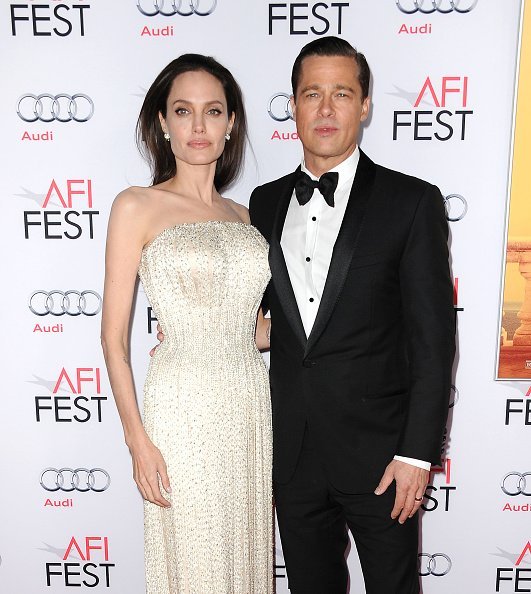 Poturalski allegedly has an open relationship with Mary. Meanwhile, a source revealed that Pitt and Poturalski were introduced through friends, adding that they kept it under wraps when they first began seeing one another.
The source added that Pitt, who called it quits with actress Angelina Jolie in 2016, has been private about dating, and that now, more than ever, he would not like to cause trouble with his ex.