Serena Williams' Daughter Olympia Steals Hearts with Her Beautiful Big Eyes in a Floral Outfit
Serena Williams recently shared a video of her three-year-old daughter Olympia having a fun time watching "Paw Patrol." But it was Olympia's beautiful eyes and stunning outfit that got fans talking.
When Serena Williams is not on the court, she is at home with her biggest trophy, Olympia. Since her birth, nothing else matters to the tennis star more than spending time with her daughter, not even her career.
Nothing gives the 23-time Grand Slam winner more pleasure than relaxing with Olympia. Williams recently shared a video on her Instagram page showing her daughter watching her favorite show, "Paw Patrol."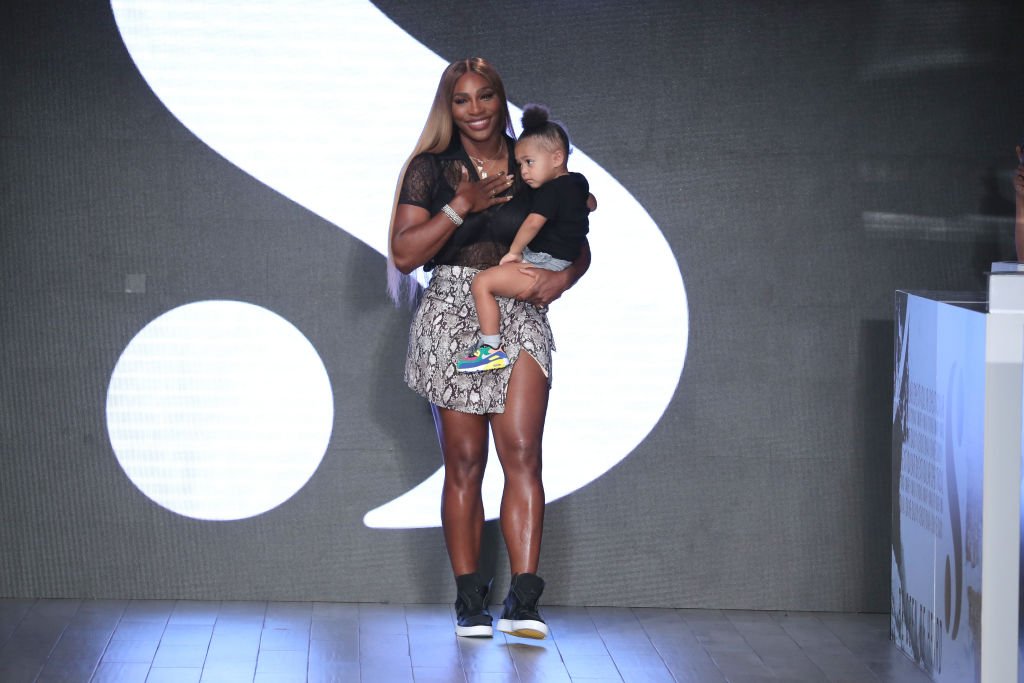 Williams, who was said to have withdrawn from the French Open due to an injury, seemingly shot the video which captured her daughter looking so fixed on the television show without even blinking.
While many noted that Olympia did not blink, others fell in love with her big beautiful brown eyes and her well patterned floral dress. Olympia's mouth moved as though she just finished a bite from a snack as she watched her show. Williams captioned the post:
 "My Paw Patrol loving baby."
Just like her career, Williams' post is always a hit with her fans. The video has gathered over a million views and thousands of comments. One fan made a comment saying that she looked gorgeous.
Motherhood has been a defining phase for the 39-year-old star and the proud mother of one has always admitted her struggles with motherhood. In one post, she was reported to have said that she felt she was not a good mother. 
The proud mother took a break from tennis training to cuddle her daughter ahead of her 38th birthday. 
Following the birth of Olympia, Williams had to deal with postpartum emotions that affected her form on the court. She admitted that the emotions had her feeling she was not a good mother and found it challenging to balance both worlds.
Describing her low moments, Williams said sometimes she would get sad whenever she heard the baby cry and sometimes would get angry at the cries and guilty at the same time.
Having had difficulties combining career and motherhood, Williams had some words of encouragement to offer to working-class mothers who had to care for the home and provide for it.
Williams herself slipped from number one to number 453 — all simply because she had a baby. She said she was inspired by the mothers who had to work all day and still care for their home. 
Well, Williams is finally learning to paddle her career and still care for her home. This time around, the athlete brought her family into the court. The tennis star was reported to have had daughter Olympia and husband Alexis Ohanian cheer her on during her bout with Sloane Stephens which she won to the delight of her family.
When it comes to Olympia, Williams can do anything just for her. The proud mother took a break from tennis training to cuddle her daughter ahead of her 38th birthday.