Don Lemon & His Fiancé Tim Malone Smile While Posing in a Pumpkin Patch with Their Dogs (Photo)
Lemon and his fiancé looked adorable as they posed in a field of pumpkins with their three dogs. 
In a recent post on his Instagram feed, American television journalist, Don Lemon was seen posing with his fiancé of one year, Tim Malone, and their three dogs in a sweet photo. 
In the photo, the adorable pair were seen squatting in a large pumpkin patch and smiling widely into the ready camera as they balanced with their dogs. Lemon carried a cute black dog while Malone held two white dogs.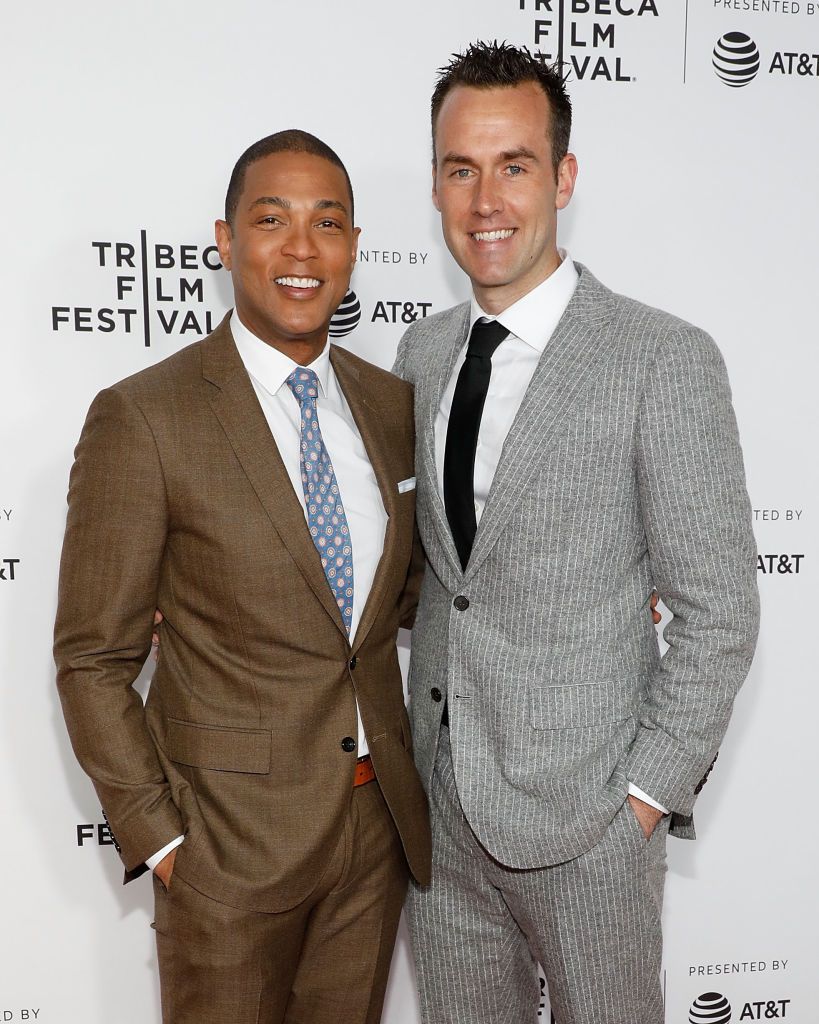 The love birds were also dressed in similar outfits. The TV personality was clad in a blue long-sleeved jacket and shirt with dark blue jeans and black shoes. He also had on wrist accessories and gave fans a good view of his ring finger. 
Malone, on the other hand, was dressed in an almost similar outfit, except he had on lighter colored pants and dark blue sneakers. It also goes without notice that the dogs were also dressed in blue bibs. Lemon captioned:
"The pumpkin patch screamed picture, so why not…."
Before his big break working as a presenter for "CNN Tonight" in 2014, Lemon started his career working for local TV stations. He became famous after working in New York for NBC News as a journalist for "Today" and "NBC Nightly News." 
After landing the CNN gig, the 54-year-old made many friends working for the network, including fellow news anchor Chris Cuomo.
He revealed that a tragic breakup with his ex-boyfriend prompted him to come out to [his mother]. 
Speaking of friendships and relationships, Lemon has also not shied away from giving his viewers tidbits about his love life. In 2017, he revealed that he was looking for love and needed a little more balance in his work and everyday life. 
A year later, in 2018, during "CNN Tonight's" New Year segment, Lemon unveiled his new love interest, Malone, with an on-air kiss, much to the surprise of the viewers. 
In 2019, the TV star announced their engagement through a heartwarming photo on his Instagram feed. He revealed that Malone proposed to him with adorable dog tags bearing the words "daddy will you marry papa?" engraved on them. 
Though Lemon has been very public about his new love interest, not much is known about Malone. He was said to have graduated from Boston College and settled down in New York City.
He worked in major media and marketing outlets before moving over into real estate. Like Lemon, Malone also shares a common interest in dogs, so it is safe to call the lovers a perfect match. 
Earlier this year, Lemon opened up about his coming-out-story with his mother. He revealed that a tragic breakup with his ex-boyfriend prompted him to come out to her. He added that though she was scared initially, she later accepted him for who he was.