Tamron Hall Smiles with Her Son Who Wore a Helmet While Riding on the Back Seat of Her Bicycle
Tamron Hall took her online fans down memory lane by sharing a sweet image where she could be seen riding a bicycle with her mini-me seated at the backside in a helmet and wearing a similar smile as his mom.
Talk show host Tamron Hall, 48, is a mother of one. She was introduced to motherhood just last year when she welcomed her first and only child, Moses, with her husband, Steven Greener.
She has since expressed nothing but utmost joy after joining the club. As a career mom, Hall has shown great concern for her work but has equally dedicated time to raising her son.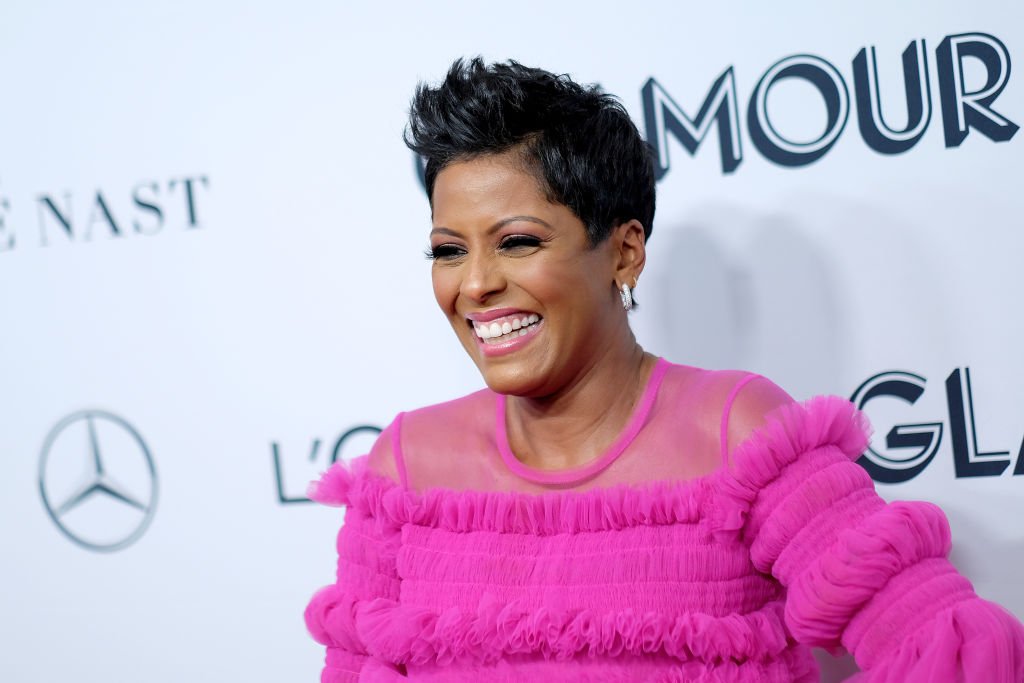 A few hours ago, the "Tamron Hall" show star treated her Instagram fans to an adorable mother-son moment with a post. She shared an image of herself behind the wheels of a bicycle that also had a comfortable seat for her son.
Hall's face lit as she closed her eyes and grinned widely while riding the bike with her son who replicated his mom's facial expressions while sitting warmly with a helmet on his head. Her caption for the post read:
"Cleaning out and organizing photos can't bring myself to deleting any of this guy [...] Hold on to memories. Love and hugs #tamfam @tamronhallshow."
The post garnered an impressive number of likes and many expressed their admiration for the sweet caption and lovely mother-son outdoor time.  Fans of the TV anchor are familiar with her love for her son due to the numerous posts showing her gushing at the young man. 
When Moses was born, the 48-year-old shared a cute image where she cradled the newborn and accompanied it with a caption that expressed her excitement to show off every valuable moment with him.
The mother-of-one quickly responded to the comment by explaining that she found the choice of words toxic and disrespectful.
She also thanked her fans for their love and support and added that she and Steven are overwhelmed by their son's birth. According to her:
"Moses & Mama!! I can't wait to introduce y'all to my #sonshine...Thank y'all for the love and support. It got us here."
While the doting mom does not mind sharing details of her motherhood journey, she has taken to shutting down anyone who may employ negative words directed at her son.
A few months after the birth of Moses, Hall became actively involved in hosting her show. In one of her comeback posts, a fan commented and referred to baby Moses as "poor baby," explaining that he would miss his mom, now that she was busy.
The mother-of-one quickly responded to the comment by explaining that she found the choice of words toxic and disrespectful and followed it up with an explanation of how the statement affected her.
While the TV personality may be sharing different personal updates online, she also confessed to keeping her life private. It was not until last year that her fans learned that she had gotten married and was expecting a child with her husband.
Hall claimed that she never publicizes her private affairs that ehadline ehadline concern her friendships or relationships either online or on her show.