Blac Chyna's Mother Once Called Her a Mistake — Who Is Tokyo Toni?
Reality TV star Blac Chyna and her mom, Tokyo Toni, do not have the best mother-daughter relationship. At the peak of their very public feud, Toni even labeled her daughter a mistake. Here is all you need to know about the celebrity mom.
The bond between a mother and her child is a strong one and can be easily described as one of the world's most natural bonds. Despite this fact, a strong mother-daughter relationship is not a given!
Just like every other relationship, the mother-daughter relationship can be vulnerable. Several things can come between a mother and her daughter, and this is why both parties must continually put in work to make it better.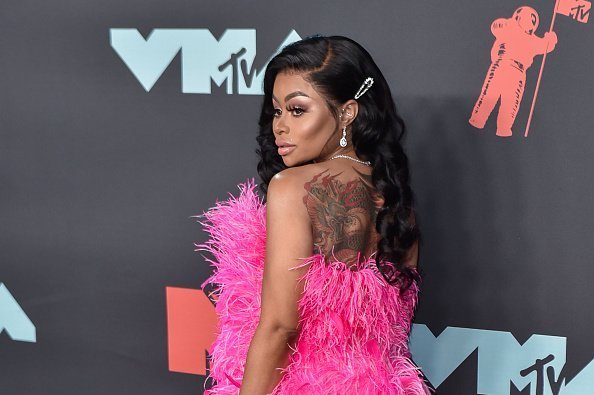 Over the years, Blac Chyna, and her mom, Tokyo Toni, 48, have endured a complicated relationship characterized by very public feuds and outbursts. Still, the pair have periodically shown flashes of what a perfect mother-daughter relationship should look like. 
WHO IS TOKYO TONI?
Tokyo Toni, aka Shalana Hunter, first came into public recognition when her daughter burst into fame in 2010 after Drake name-dropped her in the song "Miss Me."
The mother of one is originally from Santa Domingo, Dominican Republic, and currently resides in Washington DC. She has also lived in Los Angeles and Miami at different points in her life.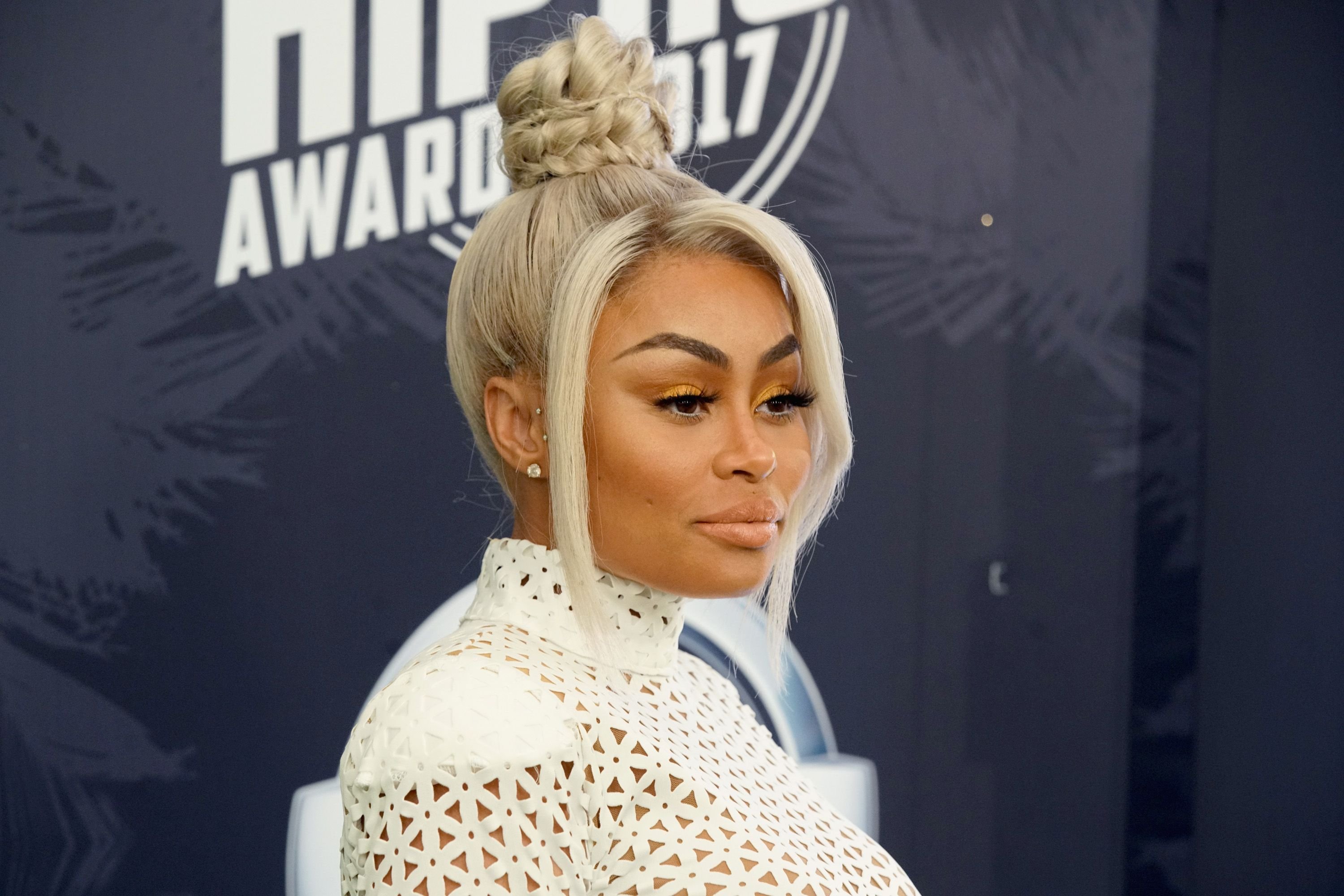 She studied at Prince George's Community College and Howard University and enlisted in the United States Army in 1991. Toni also worked in several entertainment outlets and currently runs her own company called On My Grind Entertainment And Promotions, LLC.
Toni welcomed her daughter Blac Chyna aka Angela White, on May 11, 1988, with Eric Holland. She later married Marcellus Hunter in 2012 after dating for about three years. However, the marriage was a short one, and they split in 2017.
Before their split, Toni got a restraining order from Hunter after she allegedly threatened to crack his head open during an argument. Shockingly, the couple remarried earlier this year, and even more of a surprise was the fact that Chyna was in attendance, albeit virtually.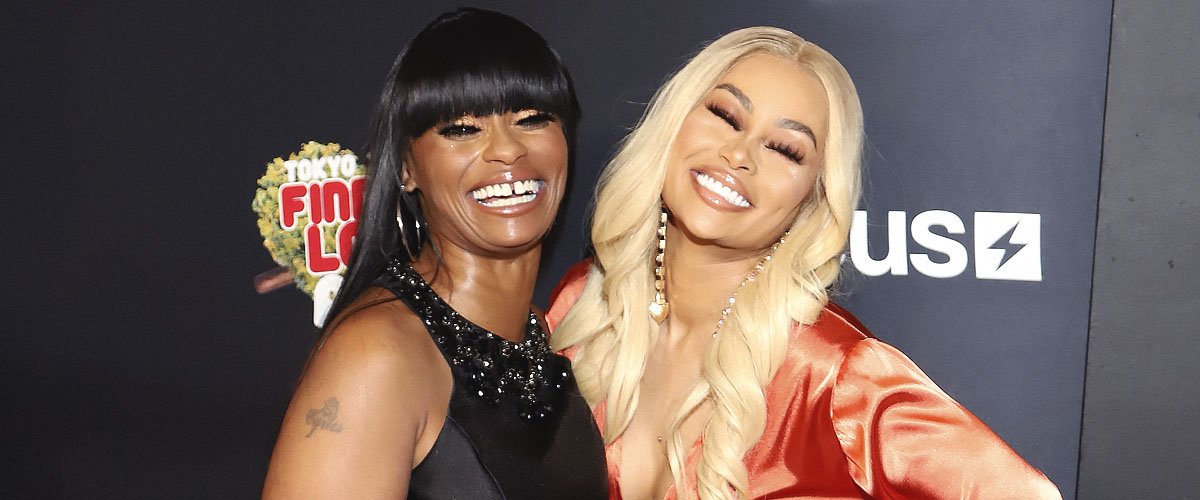 Toni and Chyna have not always gotten along, but it seems they may have buried the hatchet, as the latter happily cheered her mom as she got married for the second time.
TOKYO TONI'S FRACTIOUS RELATIONSHIP WITH CHYNA
In 2018, Blac Chyna's mom left fans stunned after she made some scathing remarks about her daughter in a since-deleted Instagram rant, which she used to call out her daughter's "disrespect."
Toni, who has earned a notorious reputation in recent years, spilled the tea in her Instagram rant, describing her daughter as a "mistake" and shockingly claiming that she was a "statutory rape baby."
The 48-year-old businesswoman's anger was probably borne out of frustration of being shut out of her grandkids' lives by her daughter. 
In July 2019, when Zeus Network premiered the docuseries "The Real Blac Chyna," fans got a closer look at the dysfunctional relationship between the mother and daughter duo. 
During an episode of the series, fans were brought to tears as they watched a teary-eyed Chyna open up about her rocky relationship with her mom during a conversation with her best friend, Treasure. 
WORKING ON A BETTER RELATIONSHIP 
In January 2019, Toni made the first move at reconciling with her daughter while announcing she was getting married. Toni shared a video on her Instagram page, where she made a passionate plea to her daughter to attend her wedding. 
Barely two months before Chyna's highly-anticipated docu-series premiered on Zeus, the mother and daughter looked to have put aside their differences as they shared a passionate embrace when they bumped into each other at the "Trap N Skate" event in Atlanta.
During an interview with Us Weekly later that year, the reality TV star opened up about where things stand with her mom. In her words:
"We're still building it. Nothing happens overnight. Everything is like a work in [progress], really."
Even though the pair have had a rocky relationship, Toni has always maintained that she loves her daughter very much. While making a 2019 appearance on "The Real," Toni opened up about her relationship with Chyna and shut down claims that she was not involved in raising her. 
Meanwhile, not much is known about Chyna's father, Eric Holland. Even though he prefers to stay out of the spotlight, he still gets involved in her life and even gave his blessings when she began a relationship with Rob Kardashian.
BLAC CHYNA'S RELATIONSHIP WITH ROB AND KIDS
Blac Chyna and Rob Kardashian announced that they were a couple in January 2016. Barely two weeks after going public with their romance, the two sparked engagement rumors. However, they did not get engaged until April 2016.
In May 2016, the 32-year-old model announced that she was expecting her first child with Rob. They welcomed their daughter, Dream, in November that same year. Chyna also has a son, King Cairo, seven, whom she shares with rapper Tyga. 
Chyna and Rob eventually ended their relationship in 2017, and despite initially having a rocky start while trying to co-parent their daughter, it seems they have finally found a balance. While speaking about co-parenting with her exes, she said:
"Coparenting is actually really good. They do give me that break so I can rejuvenate myself as a woman and just get back focus. Or, if I have to do something, it just gives me that leeway."
Despite her busy schedule, Blac Chyna's kids remain her biggest priorities, and she has developed a strong bond with them. The mother of two dotes on her children regularly, and her social media is brimming with cute photos of them creating sweet memories. 
From all indications, Chyna is thrilled about being a mother, and she would definitely take notes from her rocky relationship with her mom to help her build a better family with her kids.