Dominic West Spotted Kissing Lily James despite Being Married — inside His Personal Life
Real-life followed fiction as married "The Affair" star Dominic West was photographed kissing costar actress Lily James on location in Rome.
British actor Dominic West's wife, Catherine FitzGerald was devastated when photos surfaced recently that showed the actor kissing 31-year-old English actress Lily James.
The actor has been married to the aristocratic Irish landscape designer - formerly Viscountess Lambton -  since 2010, and the couple share four children, Dora, Senan, Francis, and Christabel West.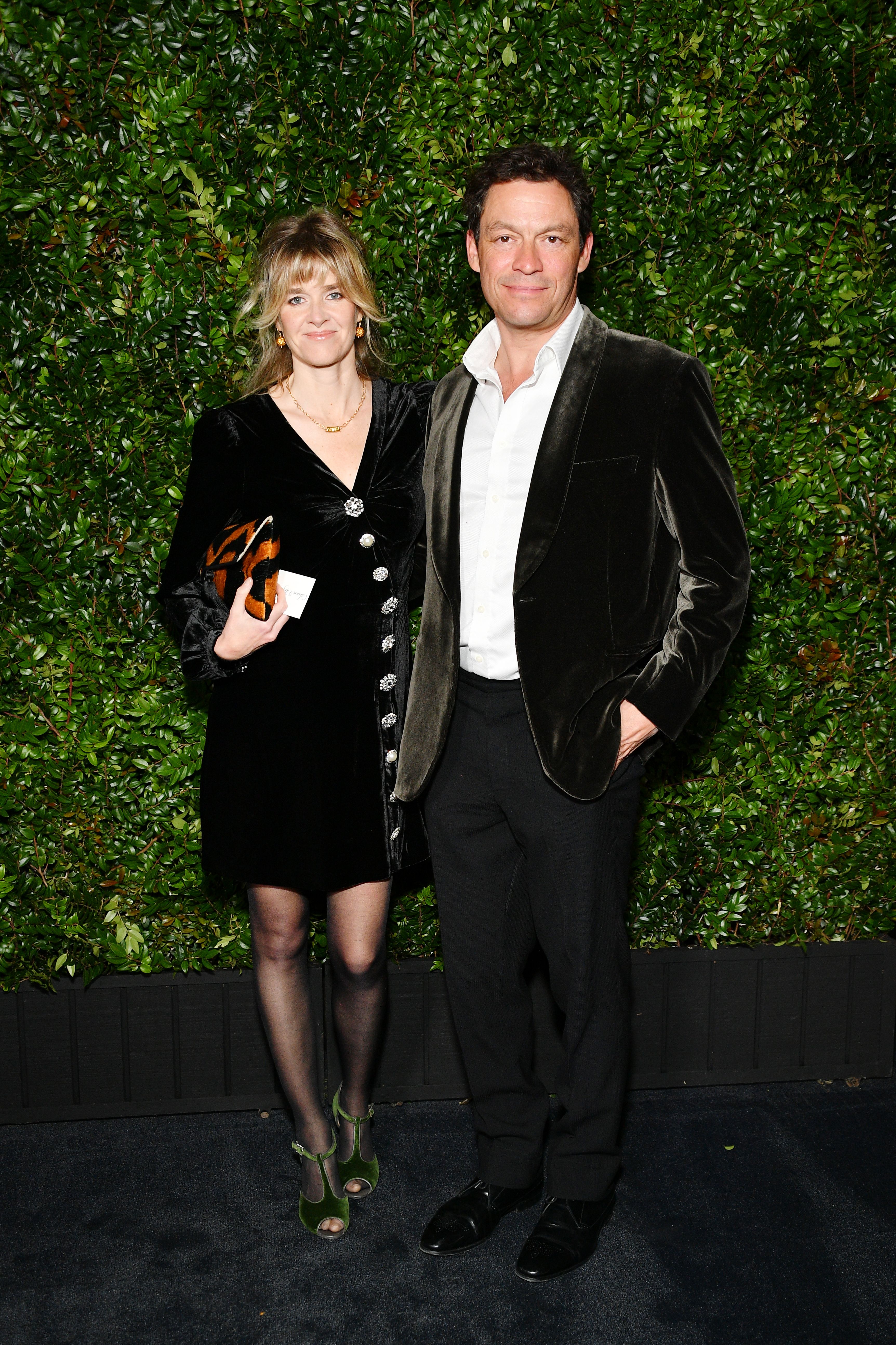 THE CHEATING GAME
West had first met FitzGerald in Trinity College where they both studied, and years later, they had taken rekindled their romance. It looked as if their marriage was rock solid until snaps of West kissing his "The Pursuit Of Love" co-star surfaced on October 11, 2020.
At the time, FitzGerald was in their home in Wiltshire, while West romped through the sights in Rome with James, kissing and cuddling in public apparently unconcerned about who might see them.
The "other woman" on the scene is actress Lily James, who is just 31-years-old to West's 50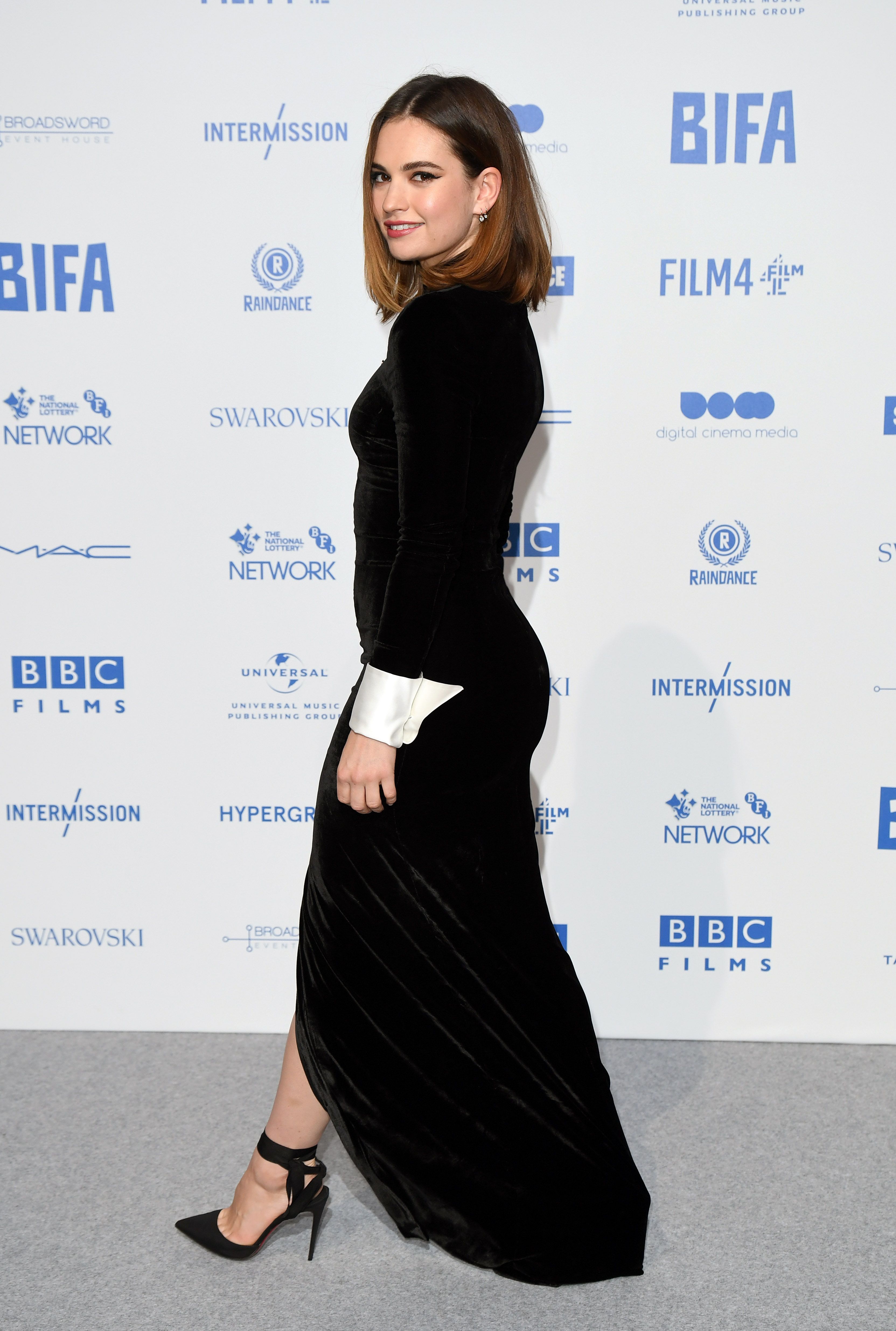 LOVE RAT
Real-life is following hot on the heels of fiction, as West seems to be reprising his role as a cheater from the Showtime series, "The Affair," in which his character Noah Solloway has a sizzling extramarital affair with a beautiful younger woman.
Just like West, Solloway is a happily married man with four children, whose life and career implode after what was to be a brief fling spins out of control and implodes his perfect life.
THE OTHER WOMAN
The "other woman" on the scene is actress Lily James, who is just 31-years-old to West's 50 - he will be 51 on October 15 2020 - and was recently romantically involved in a 6-year relationship with "Dr.Who" star Matt Smith.
The "Downton Abbey" and "Cinderella" actress had been seen out and about with hunky "Captain America" Chris Evans but seems to have succumbed to West's charms.
James and West have known each other since 2011 when they acted together in the Crucible theater'0s production of Shakespeare's "Othello" in which the then 22-year-old James played Desdemona.
West, then 41, played the scheming villain Iago who destroys her marriage and ultimately causes her death at the hands of her own husband, Othello who believes she is unfaithful.
West and FitzGerald had met in college in Dublin, where they dated briefly. Then life took them in different directions but they kept in touch through a mutual friend. FitzGerald revealed:
"We went out together for six months, and we had great fun. He actually came to my 21st, then he left and we split up. (...) but were linked through our best friend, Dominic Geraghty, also an actor."
In 1995 FitzGerald married Edward, Viscount Lambton, now 7th Earl of Durham, but the marriage fell apart, and the couple divorced in 2002. Shortly after her divorce, FitzGerald reconnected with West through their friend Geraghty.
Their first child together Dora, was born in 2007, followed by sons Senan, and Francis, 12 and 11 respectively, and daughter Christabel, who was born in 2013. According to West, FitzGerald never watched "The Affair," which might have given her a heads-up.
West already had a daughter, Martha, 22, from a previous relationship with Polly Astor, the daughter of a prominent British politician. Martha West has followed in her father's footsteps and is also, coincidentally part of the cast of "The Pursuit of Love."
West and FitzGerald, who had bought her ancestral home, Glin Castle, together and restored it to its former 14th-century glory after the death of her father, Desmond FitzGerald, Knight of Glin.
Since the photos of West kissing James, fondling her in a familiar way, sharing a romantic meal al fresco, and riding a bike together went public, FitzGerald has not spoken to the press but sources purportedly close to her have described her as "shocked."
"The Wire" actor has denied that the marriage is over, or that there is a divorce in the works. West and FitzGerald offered reporters a photo opportunity, kissing passionately outside their home, shortly after the actor denied he had an affair with James.
As the Bard said, the truth will out, and time will reveal all.