Check Out Kevin Hart's Wife Eniko's Slimmer Belly in a Black Top Less Than 2 Weeks after Labor
Kevin Hart's wife, Eniko Hart shared a video of herself looking slimmer and fitter less than two weeks after giving birth to their daughter, Kaori Mai.
While some women might take a longer time to get their physique back after pregnancy, others tend to do so in record time. One such person is Eniko Hart, who, barely two weeks ago, gave birth to daughter Kaori Mai.
In a post she shared on Instagram, Eniko looked adorable as she donned black workout shorts, a black top, and a gray sweater. In the Boomerang clip, she could be seen wearing gray slippers while she exposed her stomach.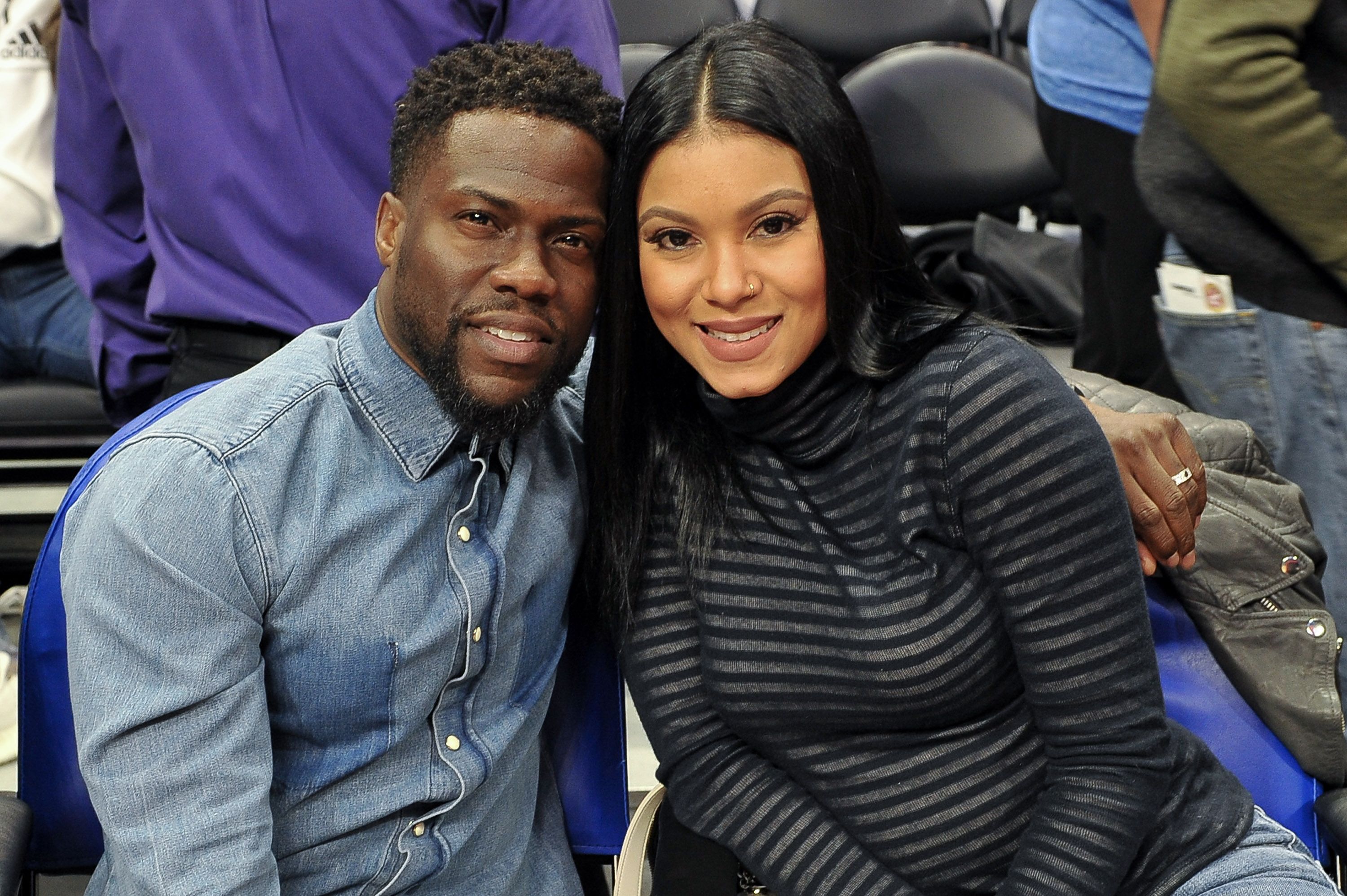 From the shared post, it was evident that Eniko's stomach had become flatter and her entire physique looked trim and fit. She explained in the caption that she gained 37 lbs when she was pregnant, and of that, she had lost 19 lbs.
She revealed that although it was two weeks post-pregnancy, she was surely getting back to her old self. She added that both she and Kaori were healthy and doing great. She further explained: 
"Not everyone's journey is the same but I've learned over the years if you treat your body good, it'll do the same in return..."
Eniko concluded her post by stating that the body of a woman was truly unique and amazing. She added that all that was being seen was her natural self.
There were a lot of "wows" in the comments section from friends and fans of Eniko. Most expressed surprise at how fast she was snapping back to her old self while some could not get over the fact that she lost almost 20 lbs in less than two weeks.
Right up till the 40th week, Eniko kept hitting the gym.
Some fans, however, were not surprised as they noted that throughout the pregnancy, Eniko was seriously working out to ensure that she kept in shape. Someone said:
"Beautiful!! Respect your journey ❤️❤️ and to the other ladies...be okay if this isn't your reality...is okay!"
Earlier in the week, Eniko shared a picture of herself rocking an ensemble from Kate Hudson's tie-dye collection while posing at the balcony overlooking the pool in her house. In the shot, her toned abs were on display as she blew a kiss to the camera.
One interesting thing about Eniko was her dedication to working out throughout her pregnancy period. Right up till the 40th week, She kept hitting the gym and following her workout routines with the help of her personal trainer.
The workout paid off and on September 29, she and Kevin welcomed their daughter, Kaori Mai. Although they had done a gender reveal earlier in the year on Mother's Day, Kevin and Eniko were more than excited to meet the latest addition to their family whom they had been loving from the womb.