See LeBron James' Memorable Moments with Anthony Davis as He Celebrated Lakers Championship Win
LeBron James was all about celebrations in his new media update. He showed pure happiness for his team, the Lakers' recent milestone and victory in photos he posted with fellow star Anthony Davis.
LeBron James posted several snapshots of him and fellow star Anthony Davis in the wake of the astonishing victory of his team, the Los Angeles Lakers. In the first photo, the 6'10" Davis and James were photographed unawares, reveling in the moment of their shared victory.
In their white Lakers' jerseys, the duo were all smiles and full of mirth as they shared an embrace. The next two images had the stars still basking in the moments of their victory while another photo showed them holding their gold trophies.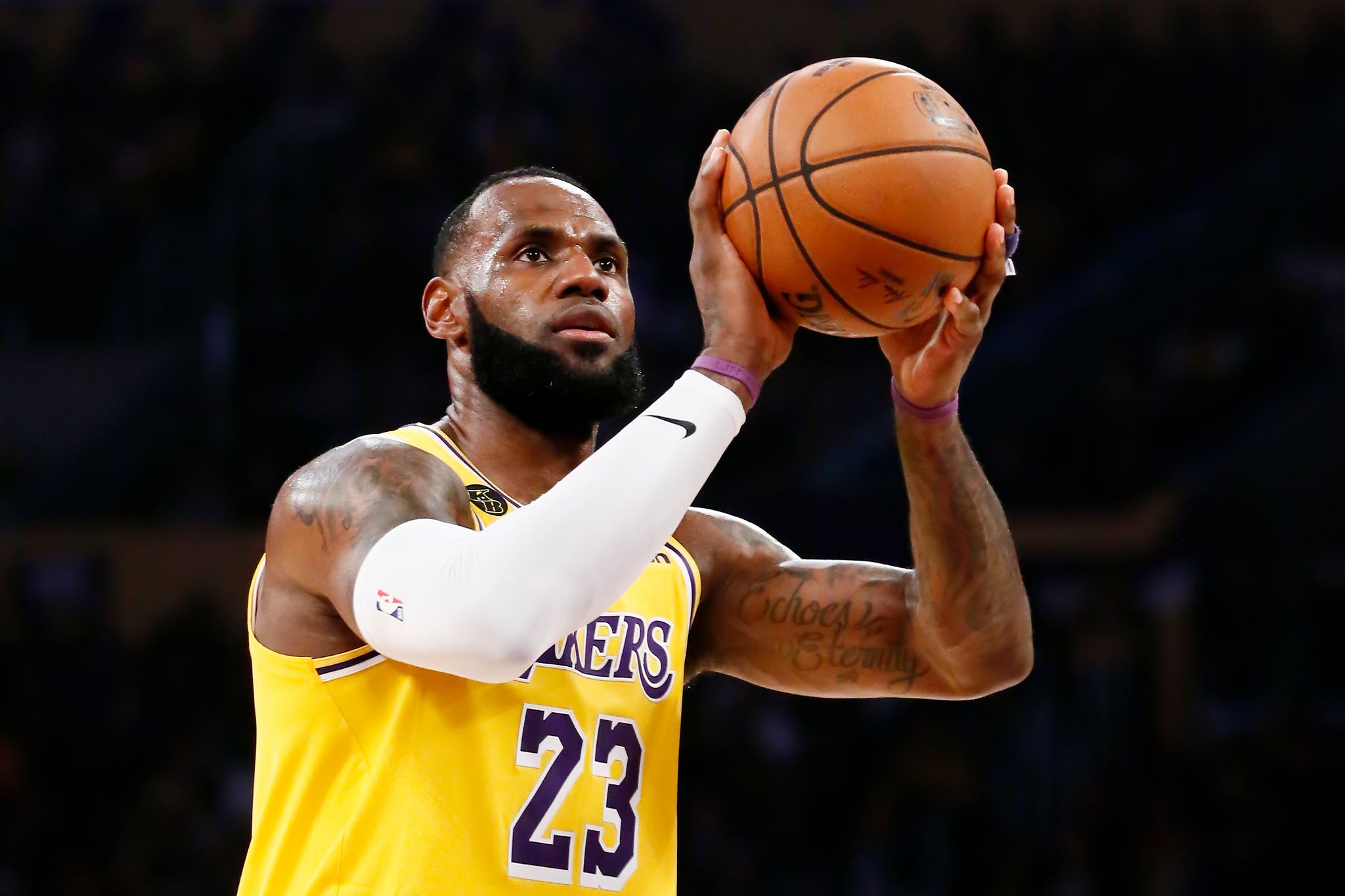 Moving on with the slides, Davis and James carried on the good spirit of sportsmanship and brotherhood with big smiles and hearty hugs. James gushed in his caption, starting with a crown and gold trophy emojis. He alluded to the symbols:
"That simple!! My brother is an ANIMAL, and the scariest thing about it is he's just scratching the surface of his potential!..."
Lebron continued to gush over Davis in the caption while tagging him to let him know he was "special." James,35, was not done with his jubilation as he uploaded more photos of himself still in the celebratory mood to the delight of his happy followers. 
Besides James and Davis, another person who felt a special bond to this year's win is Lakers' boss, Jeanie Buss.
In the wake of the Los Angeles Lakers' 17th championship win, sketch star Mona Edward etched one of the most iconic moments showing James and Davis. This year's victory holds a special place in the hearts of the basketball franchise and their fans, as this would be their first championship win since 2010. 
Besides James and Davis, another person who felt a special bond to this year's win is Lakers' boss, Jeanie Buss. Jeanie, who took over from her dad, Jerry Buss since 2011, has been working hard towards bringing the accolade home, and it finally paid off in 2020.
Being a strategist, Jeanie brought back the former coach, Phil Jackson, who reassured her and commended her excellent management. Since the beginning of the season, Jackson, who has been following the Lakers games, noted the points to work on.
Leading up to the Los Angeles Lakers' phenomenal win, the 35-year-old James gave credit to some of his teammates who put in the needed effort and dexterity in the season. 
James shared that Rajon Rondo, their backup point guard, expertly handled the offense, while Dwight Howard who played at the center controlled the interior. One interesting fact is that Rondo and Howard played against James in older times when they were in other teams.