'The Jeffersons' Star Marla Gibbs Enjoys Dinner with Her Friends & Look-Alike Daughter, Angela
Marla Gibbs' look-alike daughter, Angela Gibbs and a few family friends looked cheerful in new photos, as they enjoyed a pleasant outdoor dinner.
Angela Gibbs happens to be her mom, Marla Gibbs' doppelganger. The pair share the same facial features and staring at them may cause fans to think they're seeing double.
Marla often gets praises from her daughter who never stops doting on her online. In a newly uploaded post, the younger Gibbs talked about how she enjoyed a swell time during a dinner with her mom and some close buddies while showing off her spitting resemblance to her mom.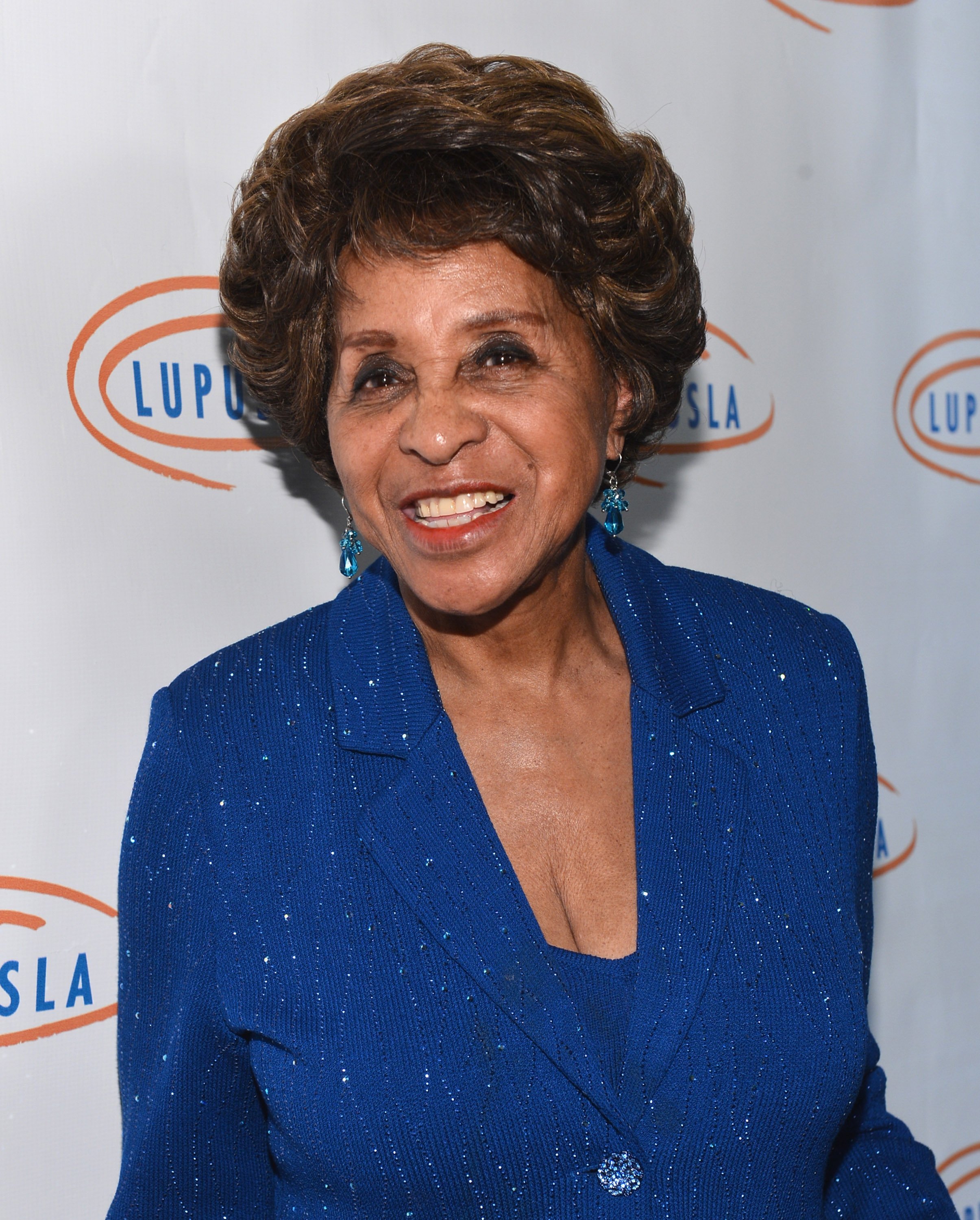 The first picture was a group picture that showed the Gibbs' rocking a similar hairdo as they smiled the same way at the camera. Angela donned an animal-print dress while her mom fashioned a brown outfit and adorned herself in a noticeably big necklace with drop earrings.
The Gibbs' were with their friends, Beverly Mastro who opted for a white attire, and her daughter Vanessa Bell Calloway in black.  Both moms sat down comfortably in front while their daughters leaned closely behind them.
When Marla was diagnosed with an aneurysm followed by a stroke, Angela was there to comfort her mom...
The second photo showed only Marla and Beverly rocking their happy smiles. Angela recounted the event to her online fans by writing:
"My mother @marlagibbs4real and I had such a great time with @vannesabellcalloway & her mom..."
The post garnered a few responses from fans who could not bear to take their eyes off the mother-daughter duo and they expressed themselves in the comment section kindly by using emojis or a few words.
Marla, who gained fame and popularity since starring in the 90s sitcom, "The Jeffersons," has not quickly forgotten how it all began for her. In 2017, at age 86, Mshe revealed during an interview how her role on the show gave her a new beginning. Without mincing words, she said:
"The Jeffersons brought me a lot of love that was missing in my life. People still tell me, 'I love you,' and big, grown men will say, 'I gotta have a hug' Ms. Gibbs —and I'll hug them!"
After appearing on the show for ten years and earning about five Primetime Emmy nominations, she moved to "227," another sensational show. She later starred in shows like "Martin," "The Fresh Prince of Bel-Air," and "Touched By An Angel," among others.
Before her success in the entertainment industry, she worked for a US Airline and was a divorced parent with three kids to care for. It was not until the "The Jeffersons" series became a hit show that Marla quit her job with the airline.
Throughout the years of fame and fortune, Angela has been incredibly supportive. She is as industrious and talented as her mother. She has been useful professionally and personally. In fact, Angela was involved in producing "227," the second hit sitcom that featured her mom as Mary Jenkins.
In 2006, when Marla was diagnosed with an aneurysm followed by a stroke, Angela was there to comfort her mom which aided her speedy recovery.
The "Fresh Prince of Bel-Air" star is not only a talented actress, but she also has a good sense of humor. She's nearly 90 but still believes that age is nothing but a number and that she can still achieve anything. Thankfully she has the love and support of her family and fans!