Big Windows, Fireplace, Lavish Pool — Look inside 'American Idol' Alum Fantasia Barrino's Home
Fantasia Barrino enjoys a comfortable family life in a residence that boasts several facilities including an ultra-modern fireplace. Here's a glimpse into her home.
"American Idol" winner Fantasia Barrino" is
famous for her singing talent
and her lovely family. The singer, however, has more interesting details to her other than her career.
One area of interest in the singer's life is her large residence which features vintage-looking cast-iron street lamps and impeccably-trimmed shrubbery. In addition to these, here's a look into other parts of her home.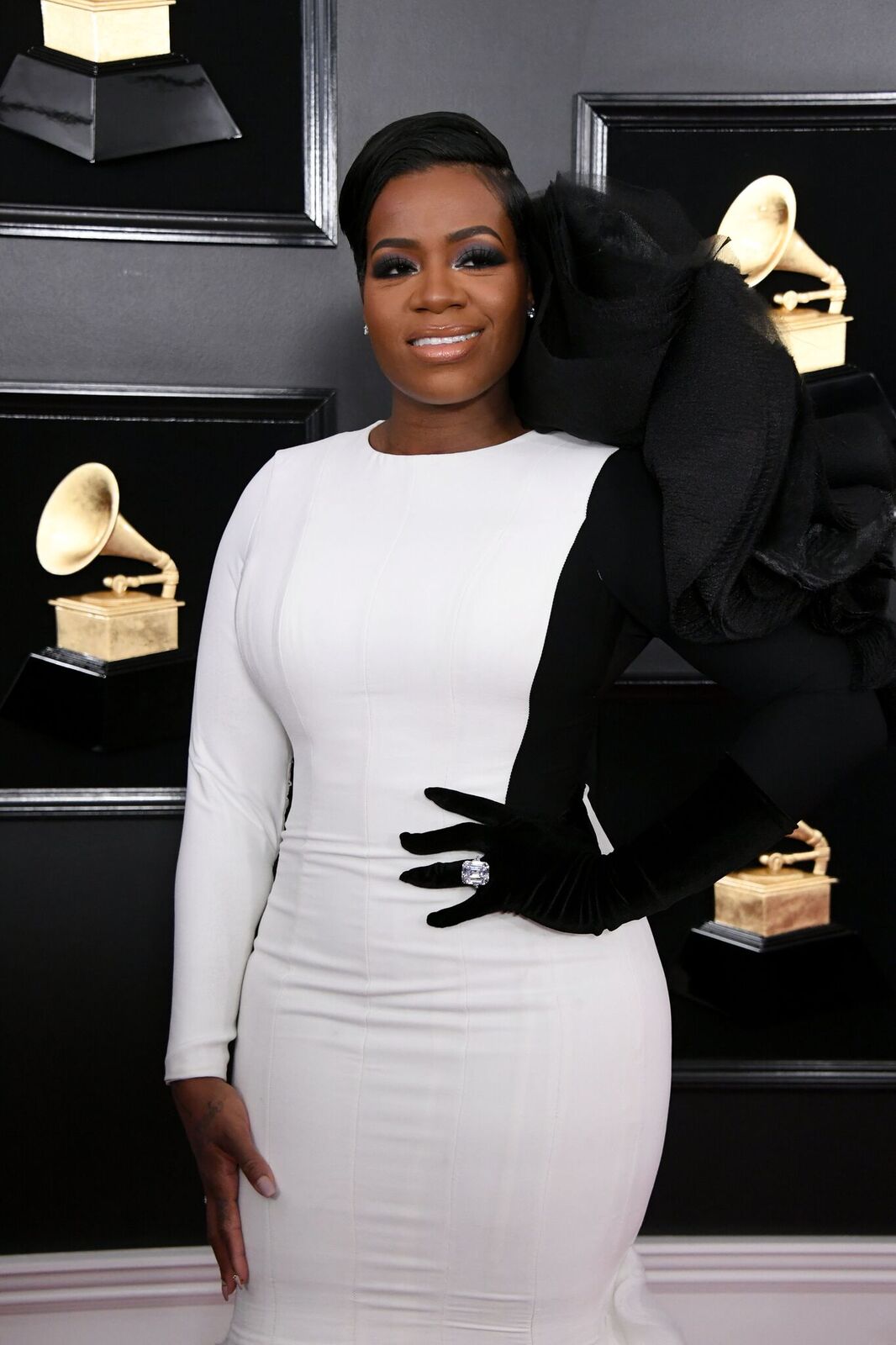 A QUEEN BY THE PANE
In a post shared on Instagram last month, Barrino was captured striking a boss lady pose while standing by some window panes. Captioning the image, she wrote:
"Came Out Pure As 'Gold'"
The windows featured long rectangular tinted glasses housed by white pillars. Donning a dark-colored shimmery dress, Barrino stood on a black marbled floor that matched the windows' dark reflection.
CLEAN KITCHEN FOR HEALTHY MEALS
In early September, Barrino gave fans a glimpse into her amazing kitchen where she whips her numerous healthy meals. The singer also seemed to be referencing this with her accompanying caption.
The kitchen boasts of L-shaped cabinetry consisting of an oven and sink. It also features a cooking countertop right in the middle and a big refrigerator in one corner, amongst other things.
In the video, Barrino donned a colorful night robe as she cooked a meal that appeared to be in line with a strict vegetarian diet. Her husband, Kendall Taylor, and her eight-year-old son, Dallas also appeared in the clip.
WHITE MARBLE AND A FIREPLACE
Barrino was once captured donning a multi-colored tight maxi dress. She accessorized with a pair of heeled slippers and struck a sultry pose for the picture which was captioned, "Mrs. Taylor."
Though she looked incredibly gorgeous in her outfit, the part of her house where she posed did not go unnoticed. Right behind the singer was a mini fireplace.
The fireplace was carved out of a wall plastered in white marble. Not just the walls, the floor Barrino stood on was also covered with white marble.
AN ULTRA-MODERN FIREPLACE
In addition to all of the previously mentioned features, Barrino's gorgeous home boasts of an ultra-modern fireplace. Taking to Instagram, the singer shared a picture showing off a fireplace shielded with glass.
The image was accompanied by a caption that read: "Taylor Girl #HighPointGirl." Barrino was seen donning jeans, a long-sleeved silk shirt, and a pair of sneakers. The singer accessorized with jewelry that complemented her top.
A GRAND PIANO
As a singer, it comes as no surprise that Barrino is a proud owner of some musical instruments. Last December, she shared an image of her son, Dallas, striking a pose in front of a black piano. 
The picture was accompanied by a lengthy heartwarming birthday message. In the spirit of the holiday season, the image also featured a lit-up Christmas tree positioned by the window.
A LUXURY SWIMMING POOL
Barrino's gorgeous house also features a luxury swimming pool where she gets to relax with her family. Taking to Instagram in March, the singer gave fans a glimpse of the pool area. 
The poolside featured two white tents. In one of the tents, Barrino's son Dallas was seen on his phone while lounging with a cute puppy.
FORMER RESIDENCES
In the past, Barrino was the proud owner of two homes in the North Carolina suburbs. In 2013, she lost her first house when she signed it off to the bank after failing to pay her mortgage.
She was left with a luxury four-bedroom house but by 2018, she sold it at $465,000 which was a lot less than how much she purchased it in 2005.
Despite the circumstances surrounding her previous homes, Barrino seems content with her current residence and there is no doubt that she is happy with how far she has come.