Jonathan Rhys Meyers Is Happily Married and Has a Toddler Son in Real Life — Meet His Family
For years Jonathan Rhys Meyers was the man-about-town, loving and leaving them until he met the woman who would become his wife: Mara Lane.
Irish actor Jonathan Rhys Meyers has been married to actress and producer Mara Lane since 2016, and the couple shares a young son, Wolf Rhys Meyers, who is now three years old.
Meyers, who had become notorious for his excesses and "bad boy" behavior, is now a staid family man who is working hard to put his past and his addiction to alcohol behind him.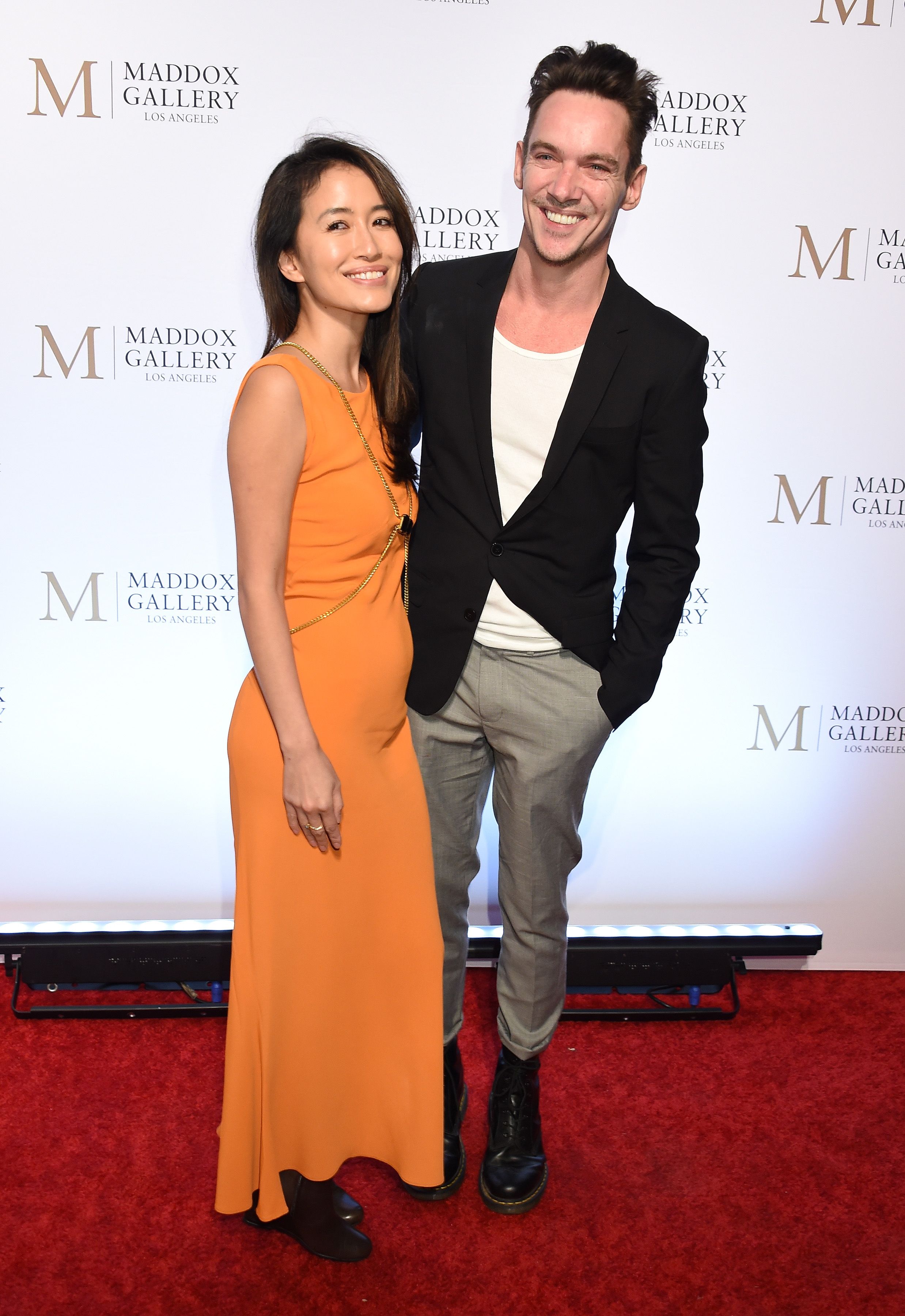 DARK PAST
Ostensibly brilliant, Meyers has been in the headlines more often for his erratic behavior and his drinking than for his brilliant work in such series as "Vikings," "Roots," "Dracula" and "The Tudors."
Meyers had been involved in a romance with actress Toni Collette, and from 2004 to 2012, he was in a relationship with beauty and wellness entrepreneur Reena Hammer. His relationship with Hammer was a source of scandal and speculation, and it was after she jilted him that he met Lane.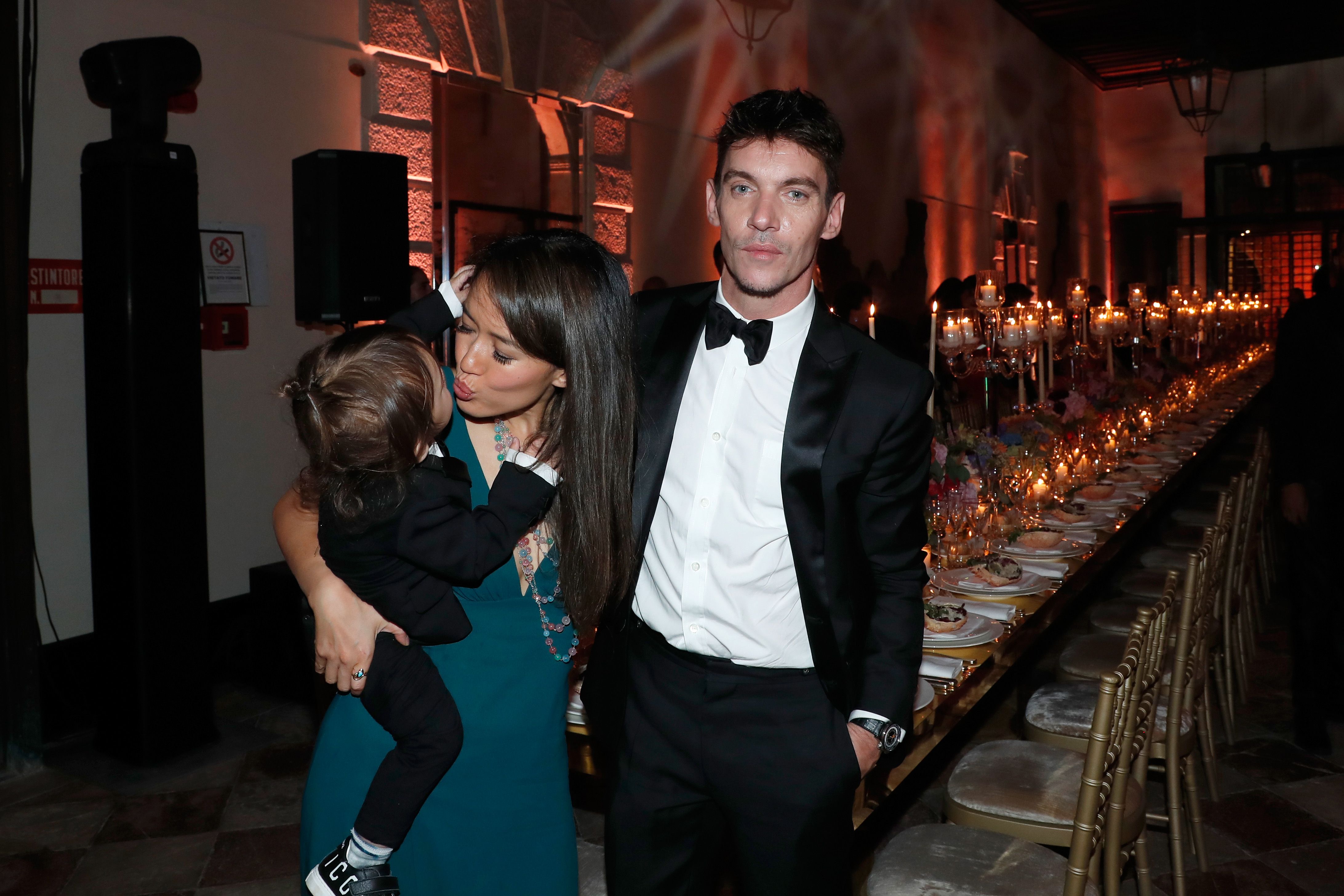 MARA LANE -- ACTRESS AND PRODUCER
Lane is a successful producer and actress who started seeing Meyers sometime in 2013. The couple announced their engagement in January 2016, married, and welcomed their son Wolf in December of the same year.
Meyers described becoming a father as a transformative experience and attributes his new-found happiness to his wife and son. Meyers devoted himself to sobriety with his wife's full support, but a harsh blow would undo his hard work.
A DEVASTATING LOSS
Lane revealed in September 2017 that they had miscarried a baby, whom they called Willow, and the pain of their loss ended in a relapse that had Meyers spiraling out of control.
Unfortunately, his relapse led to yet another scandal, with Meyers misbehaving at Dublin airport and aboard a flight to Vancouver to where he was traveling in the company of his wife and son.
Meyers has admitted that he is sober 95% of the time and that his brief relapses are a huge disappointment, but he never gives up
A BREAK IN SOBRIETY
Passengers on the flight described Meyers as out of control, inebriated, and extremely unpleasant to his wife, screaming at Lane that he was going to divorce her. Lane commented on a lengthy Instagram post:
"8 months of sobriety and an unfortunate day of airline travel. (...) J IS extremely sorry for any inconvenience caused to anyone traveling yesterday. (...)Thank you for your compassion on this ongoing battle with addiction we are in
Meyers' mother, Geraldine O'Keeffe, had also battled alcoholism before her death in 2007. The tormented actor had been arrested for behaving in an unsuitable manner while drunk two days before her death. Geraldine was just 51, and the cause of her death was never disclosed.
Throughout their four-year marriage, Lane has been quietly creating a stable and tranquil environment for both her son and her husband. Meyers is her biggest fan and said:
"My wife is a superior woman. She's incredible. Yeah, incredible. I couldn't be luckier."
Becoming a father has transformed the actor's perspective on the world, on his own life, and even on his career. Meyers, who started acting and modeling at 16, isn't sure he'd encourage his own son to follow in his footsteps. He said:
"I wouldn't encourage my son to be an actor. Of course, I'd tell him 'do whatever you want to do', but I wouldn't push it, even though he has been in a short film with me."
Meyers wryly referred to the now infamous airplane incident, for which he has apologized profusely, and he explained that after boarding he'd made an error in judgment:
"My wife went to sleep and I very stupidly decided to order a drink. When my wife found that I'd ordered a drink, she got very, very angry with me because I shouldn't drink." 
Meyers knows that sobriety is an ongoing battle. He has been through at least six stints in rehab, the first in 2005 in Malibu. Before the death of their second child, he had been sober, and grief led to a relapse.
Meyers has admitted that he is sober 95% of the time and that his brief relapses are a huge disappointment, but he never gives up. Now that he has a lovely and loving family, Meyers is working harder than ever in being the best he can be, 100% of the time.