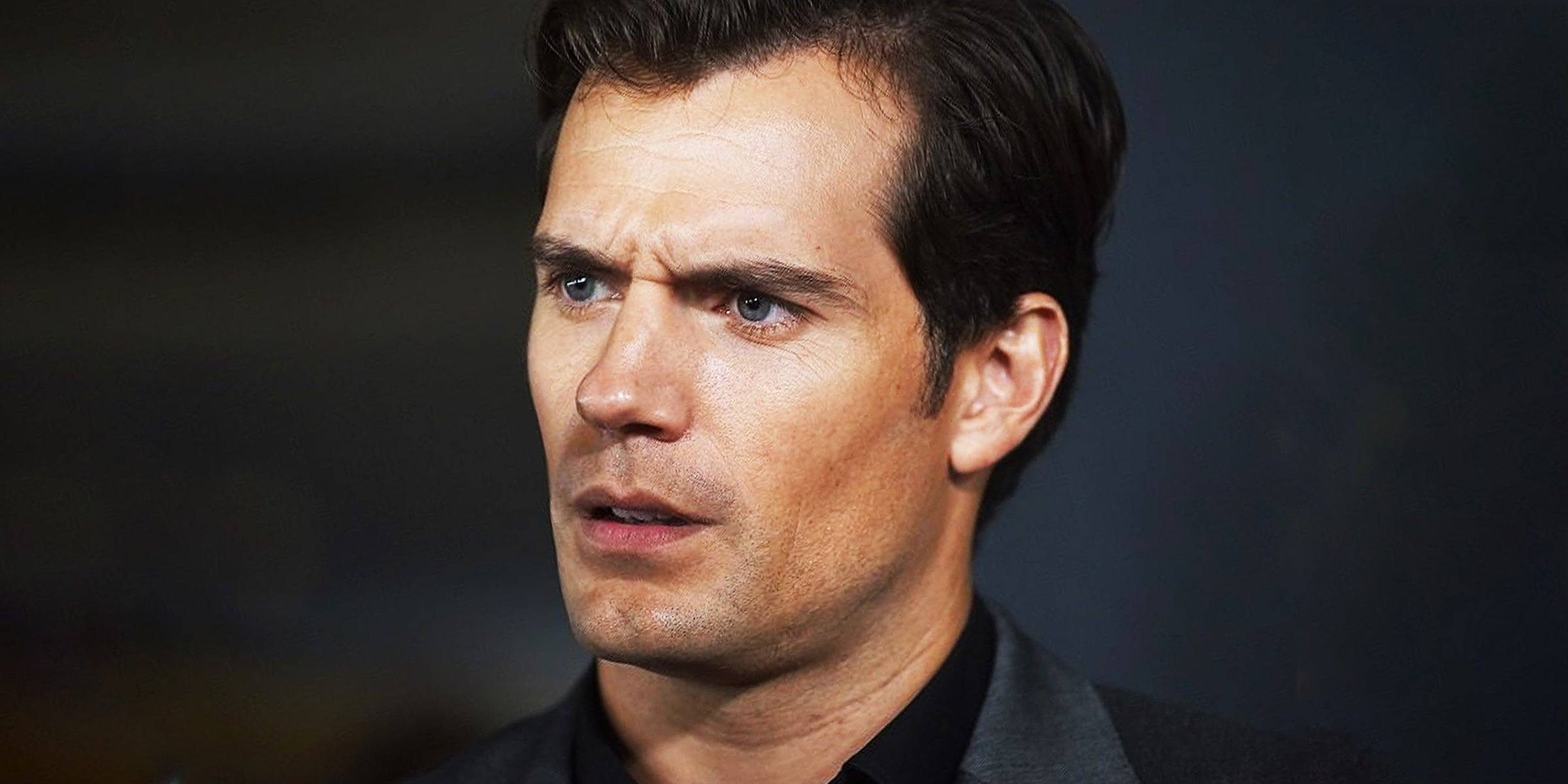 Henry Cavill | Source: Getty Images
Henry Cavill's Dating History Includes Almost Getting Married
Henry Cavill's romantic life has received considerable attention over the years. The "Superman" actor has been involved with several women but has mostly tried to keep the relationships away from the public. Hence, in 2021, he was irritated by people's views on social media about his love life.
Speculations have sometimes caused problems for Henry Cavill, as he highlighted in a plea on Instagram. The message sought to squash any misleading and false speculation about his love life. He did not refer to any rumors in particular in the post.
However, he had just confirmed his relationship with Natalie Viscuso, and some people seemed to have not been happy about them being together. In concluding the post, he emphasized that he was in love and called for people to be happy with him. Nevertheless, who are the other women he has dated?
Ellen Whitaker
Showjumper Ellen Whitaker and Henry Cavill were in a relationship between 2009 and 2012 in what was probably one of the most serious romances in the actor's life. The ex-couple met at the 2009 Olympia International Horse Show, where she competed.
According to the Daily Mail, the professional showjumper had just ended a long relationship, but Cavill managed to convince her to date him. In May 2011, they made headlines after revealing that the "Man of Steel" star proposed in a Hollywood hotel. Even Whitaker was surprised, pointing out:
"I couldn't believe it when he asked me to marry him. I thought we were there to celebrate his birthday. It was such a surprise and I am so happy."
Gina Carano
Gina Carano became Henry Cavill's girlfriend shortly after things with Whitaker didn't work out. They had, however, an on-again/off-again relationship as they began dating around September 2012 but called it quits in the summer of 2013.
Then, they reportedly reconciled and were together again by October 2013, only to part ways for good in late 2014.
Strangest of all, Cavill is an animal rights activist while Gonzalo is a hunter who frequently posts photos of the animals she's killed on social media.
Kaley Cuoco
After Carano and Cavill separated for the first time, he started dating "Big Bang Theory" star Kaley Cuoco. Unfortunately, they called it quits only a couple of weeks after giving love a chance because their relationship attracted too much attention. Cuoco explained:
"There had not been one paparazzi photo of me until like several months ago. The recognition was crazy."
Marisa Gonzalo
After Cuoco, Henry Cavill's girlfriends have been significantly younger than him. Marisa Gonzalo, for example, was ten years his junior when they started dating in late 2014.
That relationship was also relatively short, as they were no longer an item by February 2015. Strangest of all, Cavill is an animal rights activist, while Gonzalo is a hunter who frequently posts photos of the animals she's hunted on social media.
Tara King
Tara King was Henry Cavill's next girlfriend. The most surprising aspect of their 2016 romance was that King was a 19-year-old college student at the time while he was already a 32-year-old Hollywood star.
Although Cavill once said that King was mature and their relationship seemed strong enough to stand the test of time, they were already over by May 2016.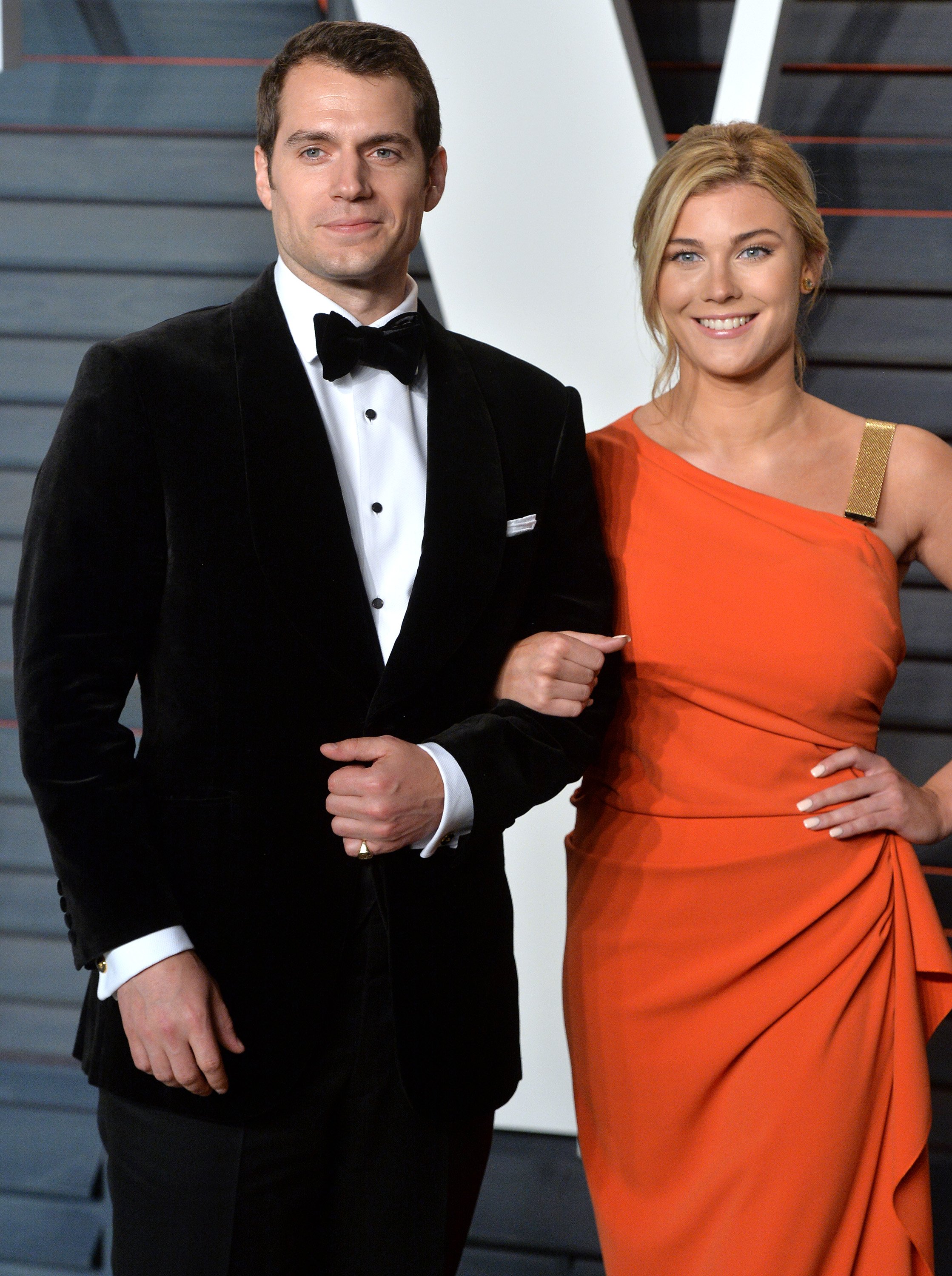 Henry Cavill and Tara King at the 2016 Vanity Fair Oscar Party at Wallis Annenberg Center for the Performing Arts in Beverly Hills, California on February 28, 2016 | Source: Getty Images
Lucy Cork
In July 2017, rumors were floating around that Cavill was dating Lucy Cork. After a period of speculation over their relationship status, Henry Cavill finally publicly displayed his affection for her. He did it by posting a workout video on Instagram accompanied by a sweet dedication caption aimed at Cork. Part of it read:
"This is my Lucy. She is one of the best stuntwomen in the world. She has defined herself. She continues to define herself. She grows, everyday. She is Lucy Cork because she says so."
The couple met during the filming of "Mission Impossible 6" in which Cavill was starring. Cork is a stunt woman, and she was the stunt double for Rebecca Ferguson in the movie. However, they broke up less than a year into the relationship. The first sign of trouble was noticed when Cavill unfollowed her on Instagram.
Natalie Viscuso
In April 2021, Henry Cavill confirmed his relationship with Natalie Viscuso. The announcement made via Instagram came a few days after they had been spotted on a romantic stroll through London. They both posted on Instagram a picture that showed the couple getting ready for a game of chess but with different captions.
Natalie Viscuso is a native of New Mexico. She was first noticed on TV in 2005 when she appeared in season 1 of MTV's "My Super Sweet 16." Viscuso studied in the School of Cinematic Arts at the University of Southern California, graduating in 2011. She is currently working as a vice president at Vertigo Entertainment.
In 2021, Henry Cavill made a plea on Instagram, begging fans not to speculate on his private life and just be happy for him. The post was accompanied by a photo of him and Viscuso, leading many to believe he was responding to the negativity surrounding their relationship.
There has not been a follow-up post on the same topic, and the couple remains happy together, now in the second year of their relationship. Cavill is one of Hollywood's most recognizable faces, and it appears his personal life will continue to be of as much interest as his brilliant acting chops.
Please fill in your e-mail so we can share with you our top stories!