Ashanti Celebrates Her 40th Birthday Flaunting Her Figure in a Skimpy Silver Bikini
R&B singer Ashanti, considered one of the most beautiful celebrities in Hollywood, marked her 40th birthday by showing off her hourglass figure in a silver bikini.
Ashanti, who rose to fame in early 2000 when she was a teenager, has been a living legend in the music and film industry. She is one of Hollywood's most timeless beauties.
In her several years under the limelight, the iconic singer seems to have skipped the aging process. Though Ashanti turned 40 last October 13, she looks so much younger.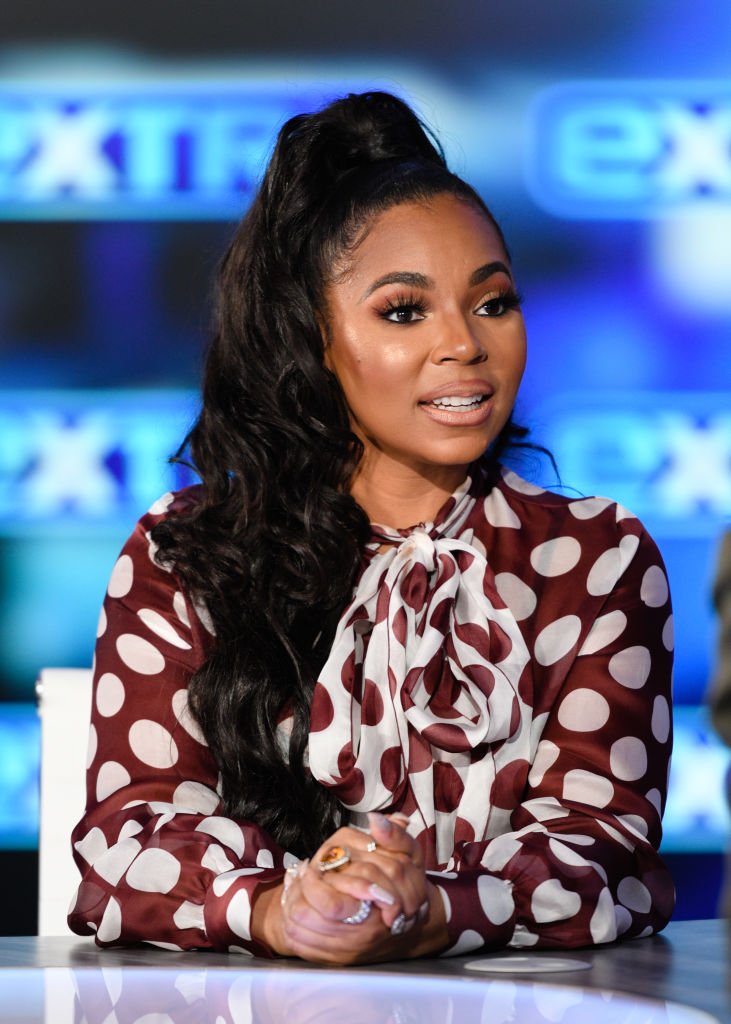 A CARIBBEAN BIRTHDAY ESCAPADE
On October 14, Ashanti took to Instagram to flaunt her curvy body in a silver swimsuit. She shared two pictures showing her riding a yacht for a beach getaway in the waters off Antigua and Barbuda, a part of the Caribbean Island.
In her first picture, Ashanti, who donned stylish sunglasses, laid down on the netted portion of the yacht to catch some Caribbean sun. She stretched her left leg while she folded the other one to highlight her stunning figure.
In the second snap, the "Coach Carter" star was enjoying a slice of watermelon. As she posed with her legs crossed, her incredible abs became visible. 
AGELESS ASHANTI
Thousands of admiring fans flocked to the comment section to write their birthday greetings to Ashanti. Some fans noted that the iconic singer was gorgeous in her swimsuit. 
More fans dropped heart and fire emojis as Ashanti looked good and fit even if she already hit 40, while others wrote that she set the bar higher. One female fan, seemingly unconvinced about her age, wrote:
"40 where?!? ???."
A MASTER OF FASHION TRENDS
It's not the first time Ashanti showed off her curves. In September, the R&B legend who continues to make waves in the music industry stunned her fans in a recent Instagram picture.
A master of fashion trends, Ashanti displayed her curves in a tight-fitting printed jumpsuit. While a fit jumpsuit is a tricky wardrobe to wear, the singer managed to pull off the look effortlessly.
She first gained recognition as an artist when she provided background vocals for Jennifer Lopez's song, "I'm Real." 
THE TALK OF THE TOWN
As Ashanti wowed fans with her bikini, some remembered how she became a trending topic in 2017 for allegedly damaging a Swarovski-covered swimsuit. But the singer defended herself after the issue came out. 
Aside from baring her incredible body, her age-defying looks have remained the talk of the town. When she posted makeup-free videos on her Instagram, fans were shocked that she still looked the same as she did back in 2002.
Despite criticism and challenges that came her way, Ashanti remains successful in her career. She first gained recognition when she provided background vocals for Jennifer Lopez's song, "I'm Real." 
From being a background singer, Ashanti later stepped into the spotlight. She first broke into the music industry in 2002 after she released her debut single, "Foolish."
The R&B it-girl's first debut album and her collaboration with Fat Joe's "What's Luv" have cemented her name in the music world. She became the first woman to occupy the top two spots on the Billboard chart.​​​​​​