'Soul Food' Star Nicole Ari Parker Radiates in Stunning Selfie in a Gray Shirt & Matching Hat
"Soul Food" star Nicole Ari Parker delighted her social media fans with a photo of herself looking fresh. The actress looked youthful and blooming in her gray shirt and hat in a recent selfie.
There's no doubt that actress Nicole Ari Parker, the wife of actor Boris Kodjoe, is an ageless beauty. She seemed to have stopped time to retain her youthful looks.
Parker's timeless beauty is evident in her latest Instagram picture which she shared with her 1.3 million followers on October 11. Many fans were mesmerized by her beauty.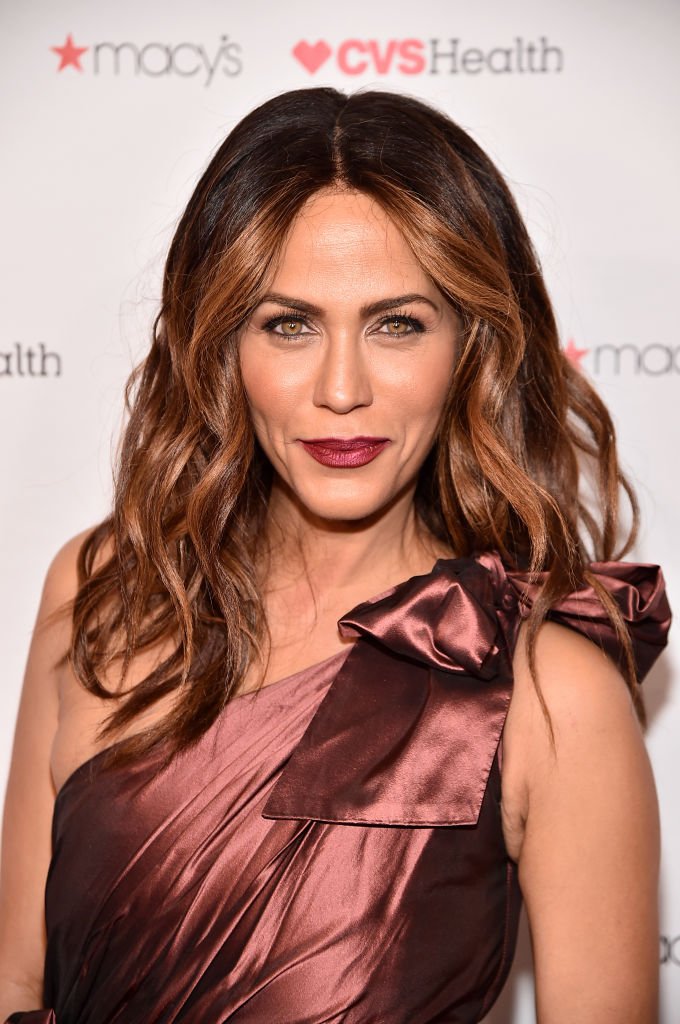 STUNNING IN GRAY
In the picture, Parker can be mistaken as a woman in her 20s as her face looked young and innocent. Even in a simple gray shirt with a little puff on the sleeves, the actress was undoubtedly stunning.
The actress who has been active in Hollywood for a long time has become an expert in taking pictures. Her head was tilted a little on the side to show a perfect angle.
While letting her hair fall down on her shoulders, Parker topped her look with a gray hat and a heart-shaped necklace. Her bouncy and wavy locks highlighted the beautiful structure of her face. 
PARKER'S GOLDEN AGE
Parker had also adorably tried one of Instagram's featured filters. In the picture, the "Boogie Nights" star applied a filter that made her image sparkle.
The actress who just turned 50 on October 7 has made Kodjoe the happiest husband alive. Kodjoe recently penned a birthday tribute to his wife of 15 years. He wrote:
"I'm celebrating you today and every day. Keep shining your bright light and enjoy this trip around the [sun]. Happy birthday."
A PROUD HUSBAND
Ahead of her birthday, Parker was blessed with a new project as she will be joining the hit show, "Chicago P.D." on NBC for a significant role. For the show's eighth season, she will play deputy superintendent Samantha Miller.
Parker's new TV role made Kodjoe a proud husband. The "Station 19" star, a successful actor himself, showered his wife with praises in a social media post.
Kodjoe wrote that he was proud of his wife for finding ways to tell stories that reflect important issues that society has been dealing with. He added that Parker inspires him. 
GRACE UNDER PRESSURE
A woman of grace, Parker has managed to balance her life despite having a lot on her plate. The actress, a doting mother to Sophie and Nicolas, said she could not do it all if not with the support of Kodjoe. 
In a 2019 interview with Parade, she opened up about squeezing in time for self-care amid the pressures from work and her personal life. Last year, she dropped 20 pounds due to a change of perspective. 
Aside from self-care, Parker also meditates, a practice she and Kodjoe have been doing to help them relax and be mindful of their actions. Both keep a gratitude journal as well.
On how the couple has managed to stick together through thick and thin, Parker shared that they are both committed partners. When there's a rough patch on the road, they fix it together as "there is joy on the other side."
Parker added that what helps maintain their spark is that she still treats the actor as his boyfriend. With the couple's patience and understanding for each other, their love is sure to endure.