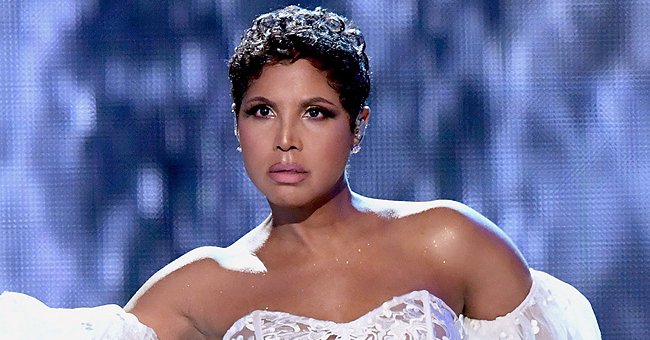 Getty Images
Toni Braxton Slams Her Sister Tamar's Ex-boyfriend David Adefeso on Social Media
American singer and songwriter Toni Braxton called out David Adefeso, the ex-boyfriend of her sister, Tamar Braxton, in an Instagram post tagging him a weasel and a ferret.
Singer and songwriter Toni Braxton did not hold back in letting David Adefeso have a piece of her mind in a recent post on her Instagram page. Adefeso is the ex-boyfriend of Toni's younger sister, Tamar.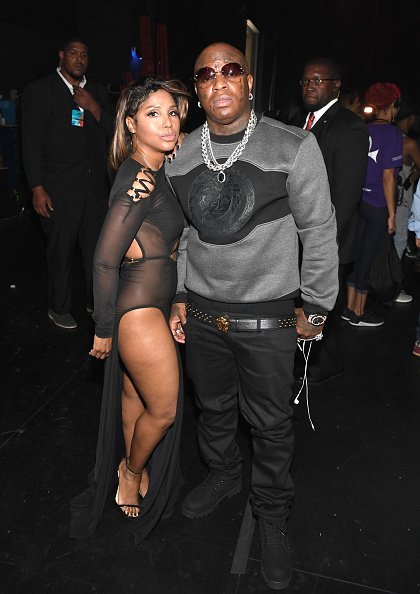 Toni Braxton and Birdman at the 2016 BET Awards at the Microsoft Theater in California on June 26, 2016. | Photo: Getty Images.
Taking to her Instagram page on Monday, Toni shared an image of her message to Adefeso. The statement which showed the singer was pissed at her sister's ex-boyfriend read:
"David, You Weasel...you Ferret… You are beyond contempt. Once again, DO NOT include my children in your shenanigans. Please leave my family ALONE!"
Fans were surprised at the development and wondered what could be going on between the Braxtons and Adefeso. One fan said Adefeso would be hurt by Toni's statement while another fan prayed for God's mercy, adding that Adefeso seemed like a good guy at first.
The Braxtons and Adefeso have been at odds with each other after the latter filed a restraining order against Tamar.
Toni's sister, Towanda, also commented on the post, saying Adefeso was wack and such a "loser boy." A third fan wondered what could be going on with Toni and Adefeso. Toni's post showed a different side of the usually peaceful singer. This suggests that whatever Adefeso must have done to warrant her outburst got her angry.
Adefeso's representative responded to Toni's post, telling The Blast that his client wished the Braxton Family nothing but the best and has moved on from the ordeal which made him stronger.
The representative further said Adefeso's focus at the moment was on getting justice for Nigerians and releasing his Sootchy App which will address wealth disparity, among other things in his country.
The Braxtons and Adefeso have been at odds with each other after the latter filed a restraining order against Tamar, accusing her of attacking him during a disagreement while he was driving.
However, Tamar refuted the allegations against her, claiming that it was Adefeso who got violent, grabbing her hand and threatening to kill them both.
The dire state in the relationship between the Braxtons and Adefeso is a far cry from two months ago when Tamar thanked him for being her rock amid her struggles with mental health.
In a social media post, she announced she was quitting her television career before publicly thanking Adefeso for saving her life. Fans will keep watching to see how things develop from here.
Please fill in your e-mail so we can share with you our top stories!