Watch Nicole Kidman Jump on a Trampoline in Video Directed by Her 12-Year-Old Daughter, Sunday
Multiple-award winning actress, Nicole Kidman received quality director advice from her 12-year-old daughter, Sunday in a video of the actress jumping on a trampoline.
Nicole Kidman is a well-known name in the entertainment business with several accolades under her belt. The A-list actress who is the proud mother of four shared a sweet video of her bonding time with her daughter, Sunday on Instagram.
The Boomerang clip captured the 53-year-old dressed in a long-sleeved black top paired with black trousers and white sneakers as she playfully jumped on a trampoline.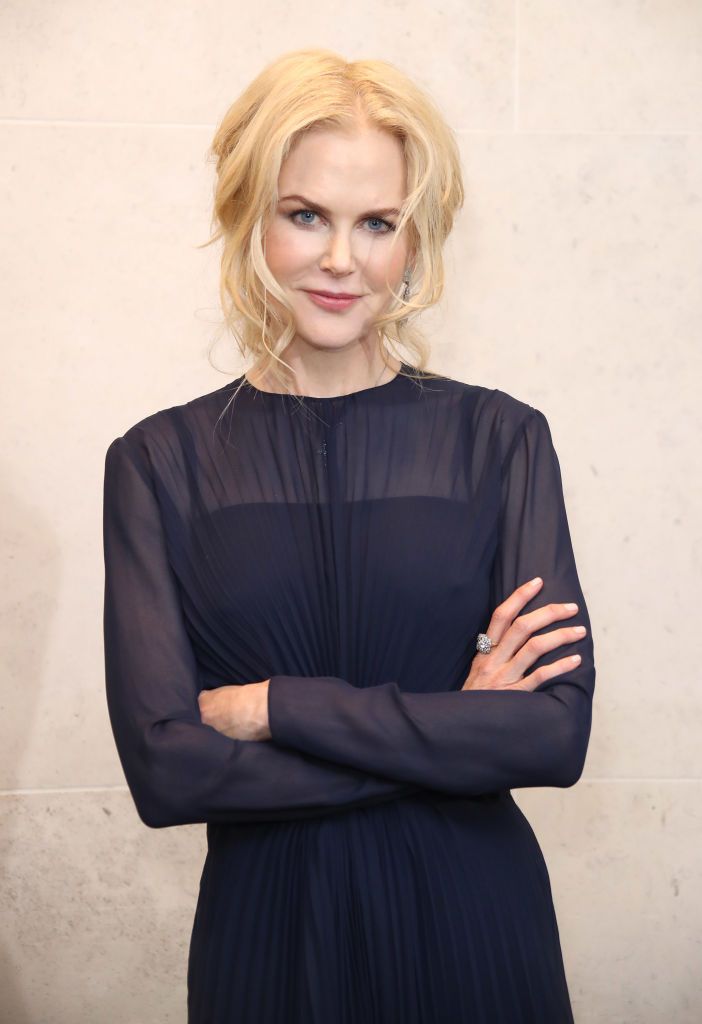 The shot was taken outdoors with the beautiful nature view in the background and according to the "Moulin Rouge" star's caption, the genius behind the camera directing the video was none other than her daughter, Sunday.
Before her adorable trampoline post, [Kidman] had indicated that her daughters - Sunday and Faith may be interested in the entertainment industry.
The 12-year-old advised her mother to not only try to jump higher but to look less terrified while doing it. The post was a big success with fans, who expressed their adoration for Kidman and applauded Sunday's directing skills.
Before her adorable trampoline post, the "Eyes Wide Shut" actress had indicated that her daughters - Sunday and Faith may be interested in the entertainment industry.
The pair were both extras on their mother's HBO series "Big Little Lies" and also appeared as extras in March 2019 on the miniseries "The Undoing."
The sisters stole hearts with their cute school uniforms and jackets as they walked around with Kidman while filming a school scene for "The Undoing."
The proud mother fully supports her daughters' interest in the entertainment business and encourages Sunday's dreams to be a director by giving the 12-year-old access to the TV and movie sets she works on.
However, due to the ongoing pandemic, the actress has been unable to bring her daughter to work for safety reasons and the family is currently staying in Australia.
The mother-of-four who shares Sunday and Faith with her country singer husband Keith Urban revealed that the pandemic changed her family's lifestyle. According to "The Others" actress before the pandemic, her family always traveled and spent quality time together.
They were not used to being shut in their home and cut off from the rest of the world. But it turned out to be good news as Kidman confessed that she has never been happier working in the kitchen and spending time with her husband and kids.