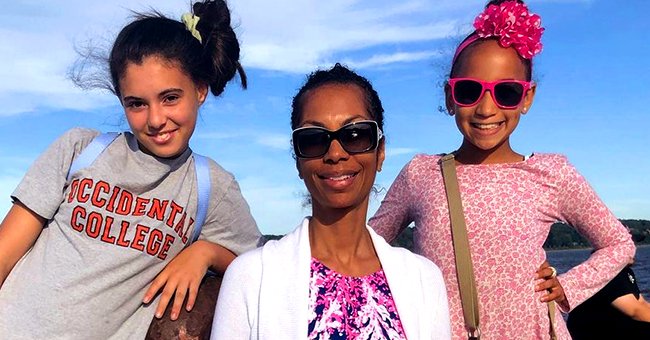 Instagram/harrisfaulkner
Harris Faulkner Is a Proud Mom of Two — 8 of Her Sweetest Moments With Her Look-Alike Kids
Fox newscaster Harris Faulkner may be a busy newswoman, but she has managed to keep a close bond with her two children. When she is not at work, Faulkner shares sweet moments with her look-alike daughters.
Harris Faulkner's long-standing work in the media has been nothing short of incredible. The 55-year-old veteran newscaster draws her strength from her family as she juggles daily work demands.
Faulkner, who has been married to former TV reporter Tony Berlin since 2003, has managed to squeeze in time with her beautiful biracial daughters, Bella, 13, and Danika, 10. Here are eight noteworthy moments the trio have shared.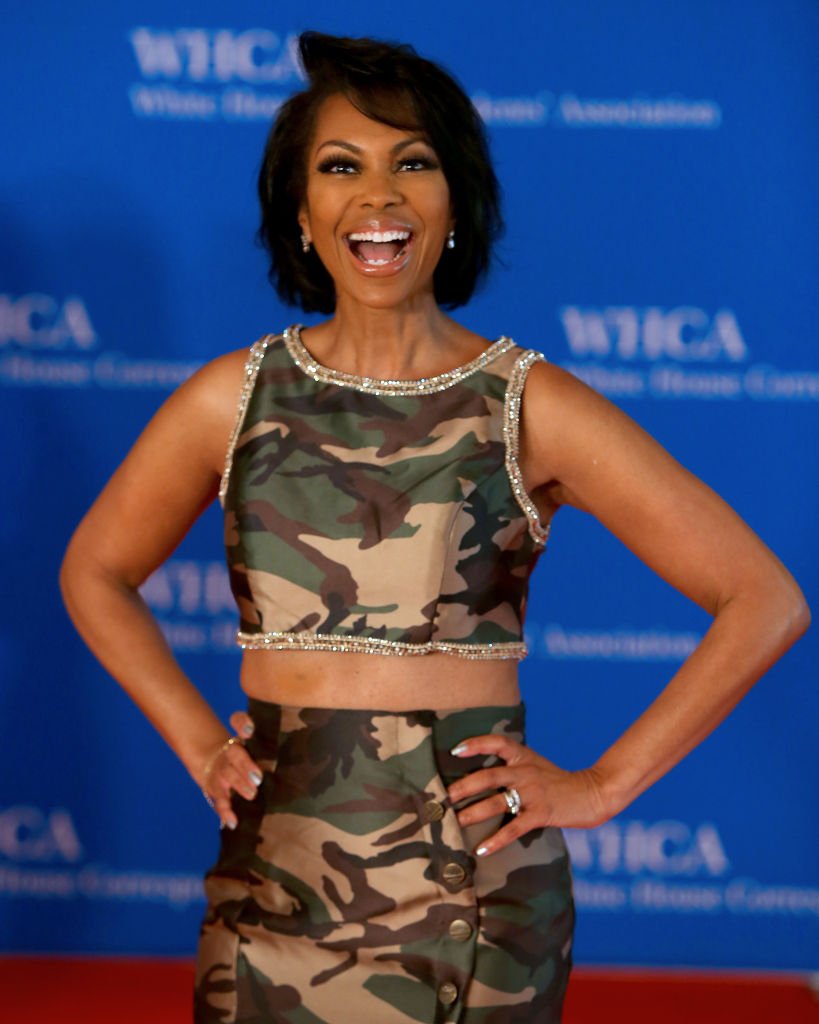 TV anchor Harris Faulkner attends the 2018 White House Correspondents' Dinner in Washington. | Photo: Getty Images
Faulkner's perspective in life changed the moment Bella and Danika entered her life. In one of her Instagram posts, the TV host expressed her gratitude to her daughters. She wrote:
"Thanks to my lovies for making me a Mom."
A FAMILY OF DIVERSE BACKGROUND
Amid the pressing concerns of racial unrest, Faulkner loved how her family represents change. The TV host and her husband, who is a white man, have been educating their biracial daughters about race.
She told her biracial daughters that they should come into the center to find peace. Because of their open-mindedness, the couple has managed to strengthen their bond as a family.
While some parents would prefer to stay at home while waiting for their children to come back to their house for Halloween trick or treat, Faulkner is an exception. She stands by her daughter's fun "Trick or Treat" plans.
In this adorable picture, the TV show personality is dressed as a witch for Halloween while her girls are dressed as a skeleton and as popular Disney character, Snow White.
Faulkner is a hands-on mother. She may be busy at work, but her focus is all on her daughters' safety. Recently, she and Danika took a trip to Bergen County in New Jersey amid the ongoing coronavirus pandemic.
In the picture, the duo is seen sitting on the grass under the sun. Aware of the viral disease, Faulkner made sure that her daughter kept her facemask on.
Faulkner could not seem to get enough of Danika. She shared with her Instagram fans another picture of them wearing designer-branded brown facemasks.
Danika's s facemask had a cute Minnie Mouse print on the sides. Faulkner, a six-time Emmy Award winner, wrote that wearing facemasks is "a show of love" for people around them.
HER REWARDING TRIP WITH FAMILY
After months of mandatory quarantine, Faulkner and the Berlin Media Relations founder took their lovely children on a trip to the Hudson River Valley. Stacy and Danika finally had their dose of sun and the outdoors.
It was one of the most rewarding trips the family ever had. The Atlanta-native made sure that their breath-taking trip with nature was well-documented.
BLUEBERRY-PICKING TIME WITH DANIKA
From the trip to the Hudson River valley, Faulkner added more outdoor activities for her family. This time, she and Berlin, together with their two daughters, went blueberry picking in Chester, New Jersey.
In the picture, Danika and Faulkner who were wearing facemasks showed off their containers of blueberries. The adorable little girl seemed satisfied with her wonderful harvest under the sunny sky.
Faulkner never runs out of quality moments with her daughters. Given that 2020 has robbed them of the opportunities to travel broadly, the doting mother made sure they could still enjoy the outdoors.
She capped off the family's outdoor itinerary with a relaxing stay at the Hamptons. In a picture from that trip, Ella sweetly rested her head on her mother's shoulder.
Another prominent newsman has shown his love for his modern family. Multi-awarded journalist Don Lemon proved that he could also be a doting father of three dogs.
The CNN star loves sharing beautiful moments with his dog-children - Boomer, Barkley, and Gus. His adorable dogs became one of the reasons he and boyfriend, Tim Malone have been in a wonderful relationship for years.
Please fill in your e-mail so we can share with you our top stories!