See Throwback Photos Eddie Van Halen's Ex Valerie Bertinelli Shared of Her Pregnancy & Family
A touching part of Eddie Van Halen's past was celebrated when his ex-wife, Valerie Bertinelli, shared a glimpse into their lives spent together as a family and while pregnant with their son Wolfgang. 
Wolfgang Van Halen was the one in the family that announced his father, Eddie Van Halen's death. Since then, Wolfgang and most recently, his mother, Valerie Bertinelli, paid tribute to her time spent married to the legendary rocker. 
Sadly, Eddie Van Halen was 65 when he passed following a private battle with cancer. But he lived to rock it out with his only child and son shared with his ex-wife, Valerie Bertinelli. They were married for over two decades.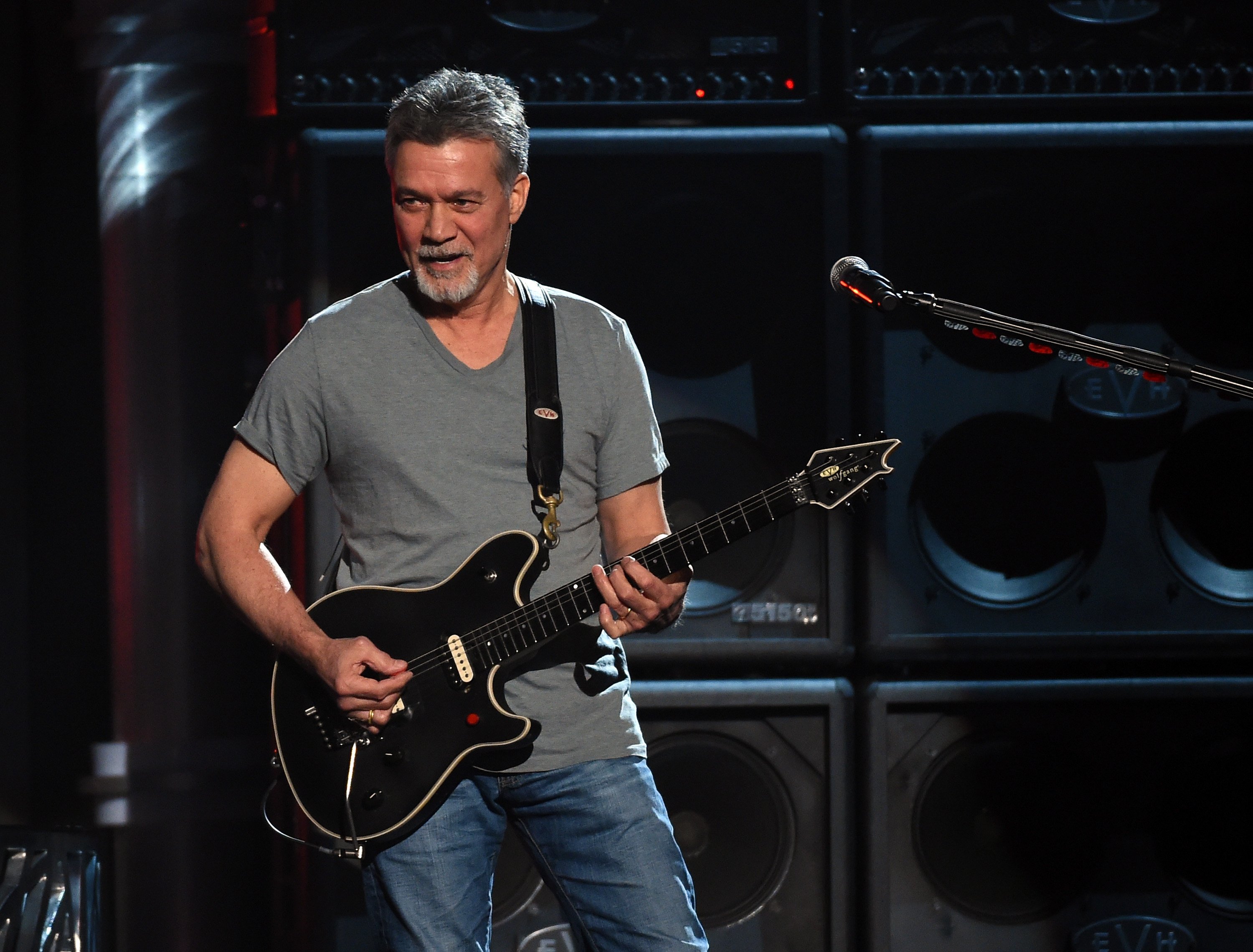 FAMILY MEMORIES
Remembering the good times she spent with Eddie Van Halen, Bertinelli took to social media with a slideshow of precious memories. The pair married in 1981, but they separated in 2001. Six years later, on December 20, 2007, they officially divorced.
Among the array of throwback pictures Bertinelli captioned "family," Eddie could be seen cradling Bertinelli's baby bump from before she gave birth to Wolfgang on March 16, 1991. 
BERTINELLI'S TRIBUTE
Bertinelli was also one of the first to pay tribute to Eddie after Wolfgang announced his passing on October 6. Lamenting that her life changed "forever" when she met the rocker 40 years ago, the actress felt grateful having been with Eddie during his final moments and added:
"You gave me the one true light in my life, our son, Wolfgang. Through all your challenging treatments for lung cancer, you kept your gorgeous spirit and that impish grin."
FATHER LIKE SON
The band Van Halen enjoyed massive success between 1986 and 1995 as five of their albums shot to the top of the Billboard chart. Despite band ups and downs, they prevailed, and Eddie's son, Wolfgang, joined them in 2006. Proudly following in his father's rocking footsteps. 
Wolfgang and Eddie shared a close bond, and since the loss of his father, the 29-year-old regularly shares pictures of them. Since a picture can speak a thousand words, Wolfgang's most recent share of his father had no caption.
In the picture, Eddie kissed a childhood Wolfgang on the cheek while he looked at the camera, content in his dad's arms as the rocker had been reading to him while they curled up on the couch.
Eddie's bandmates, David Lee Roth, Gary Cherone, Sammy Hagar, and Michael Anthony also reached out with tributes, devastated by the loss of a great man, fellow musician, and friend.
Roth is an original band member while Anthony joined Van Halen as their bassist in 1974. Cherone formed a part of the band during the late 1990s, and Hagar joined as the group's second singer in 1985.