Here's How Dominic West Proved He's Still with His Wife after Controversial PDA with Lily James
Dominic West caused a bit of a stir when he was photographed while passionately kissing actress Lily James. The actor has since clarified that he and his wife are still together after rumors of a breakup surfaced.
During a break in Rome on October 11, 2020, actor Dominic West, 50, kissed his co-star Lily James, 31. At the time of the incident, West was seen without his wedding band and he also cuddled James over the weekend.  
The images went viral on social media and his wife, Catherine Fitzgerald, 49, was allegedly embarrassed. She reportedly told her friends that she was "heartbroken" over the images hours after they started circulating.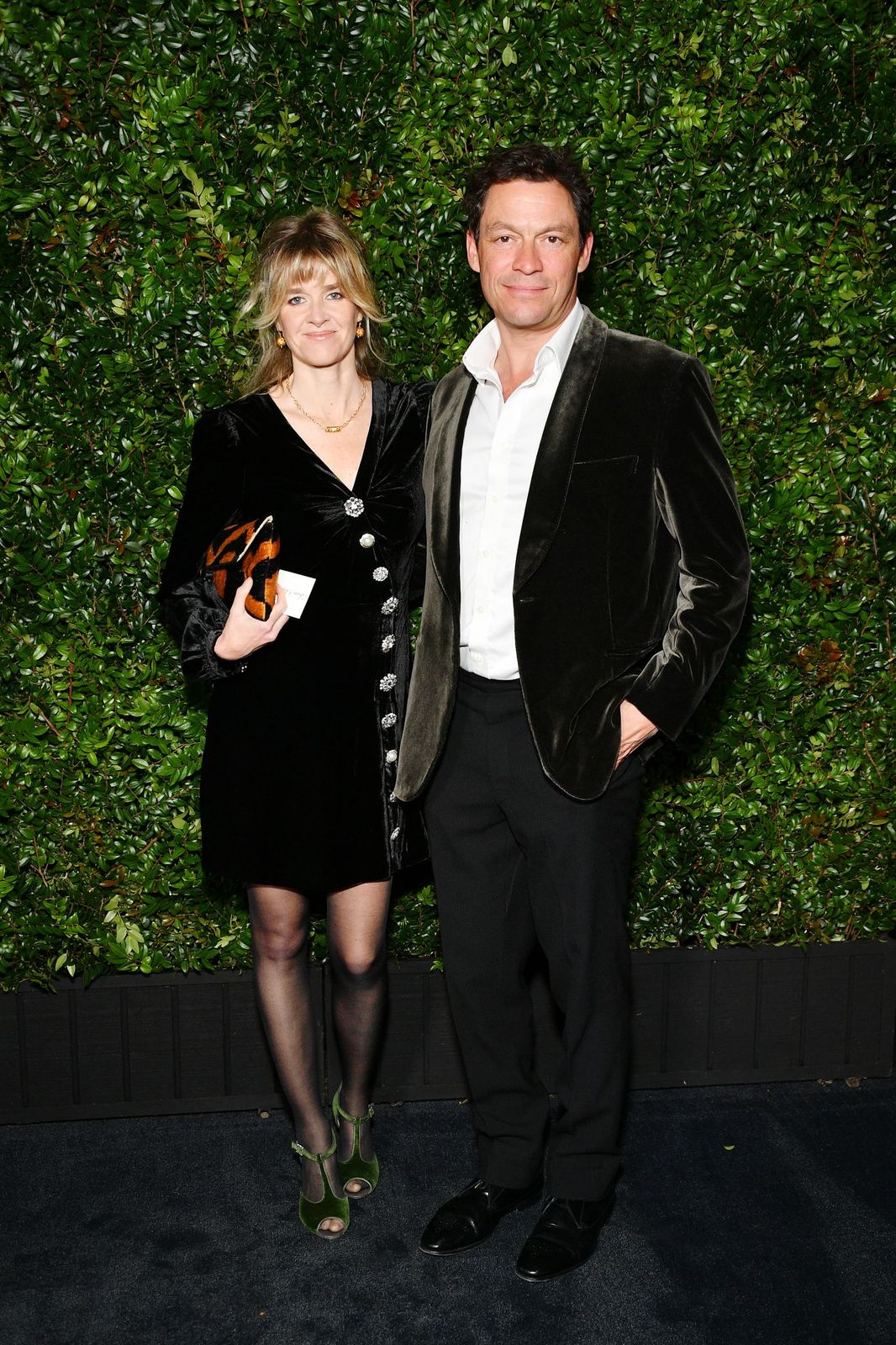 DOMINIC CANCELS RUMORS
To fan out the flames that were building, Fitzgerald appeared together with West where they addressed reporters. "The Affair" actor defended the state of his marriage saying:  
"Our marriage is strong and we're very much still together."
Dominic West -- who is married but was caught engaging in PDA with co-star Lily James -- once said women should be "more indulgent of affairs."https://t.co/mqrOVhfTLa

— HollywoodLife (@HollywoodLife) October 14, 2020
THEIR PRESS CONFERENCE
Fitzgerald, a mother of four children, seemed to be traumatized as she held a tissue in her hand. Their press conference appearance was done at their home in Chippenham, Wiltshire.
West was also photographed while grabbing James' bottom.
The couple also kissed in front of the cameras showing that they were truly okay. West also presented a handwritten note that stated what he'd told the press and it appeared to be signed by both him and his wife.
JAMES & WEST ARE CO-STARS
James and West are starring together in an adaptation of Nancy Mitford's novel "The Pursuit Of Love." He and his wife got married in 2010 at a ceremony in Ireland and their four children are daughter Dora, 13, son Senan, 12, another son Francis, 11, and another daughter Christabel, 7.
During his shocking display of affection to James, West also stroked her hair as they enjoyed lunch together. The pair were also spotted traveling around Rome together while sharing an electric scooter.
DOMINIC'S INAPPROPRIATE BEHAVIOR
West was also photographed while grabbing James' bottom. On the electric scooter ride, she sat at the front while he steered the scooter from behind while the pair were in very close proximity.
The Irish landscape designer's friend allegedly said they rushed to her home to console her after the pictures went viral. The friend described the actor's wife as having been devastated and shocked by the news.
No bandwidth enough for this story in which THE AFFAIR (irony not lost on me) star Dominic West was caught kissing another woman so he + his wife held a press conf outside their home where they posed for photogs & placed this hand-signed note declaring they are still together. pic.twitter.com/j6NvVcLgkf

— Ξvan Ross Katz (@evanrosskatz) October 13, 2020
CATHERINE'S REACTION
Fitzgerald's friend said she was surprised by the images as she hadn't known something was going on between her husband and his co-star. The pal noted how the actor's wife thought she and West had a good marriage but now thought it would be over.
Besides West, James has also been linked to Chris Evans over the summer. The rumors of the pair getting into a relationship began after they were seen together on multiple occasions in London.