Kelly Ripa Reflects on the Changes in Her Life since She Quit Drinking Alcohol 3 Years Ago
Kelly Ripa has grown a lot over the years and learned the best habits to improve her life. One of them is not drinking, a practice both she and her husband stopped years ago. 
Kelly Ripa is 50 years old, but one might not be able to tell from the pictures the talk show host shares on her social media. Ripa, who is married to actor Mark Consuelos, looks incredible for her age. 
And she feels even better. In a new interview with Parade magazine, Ripa said she feels she is emotionally 31 years old. As for her health, she believes that not drinking has made an impact.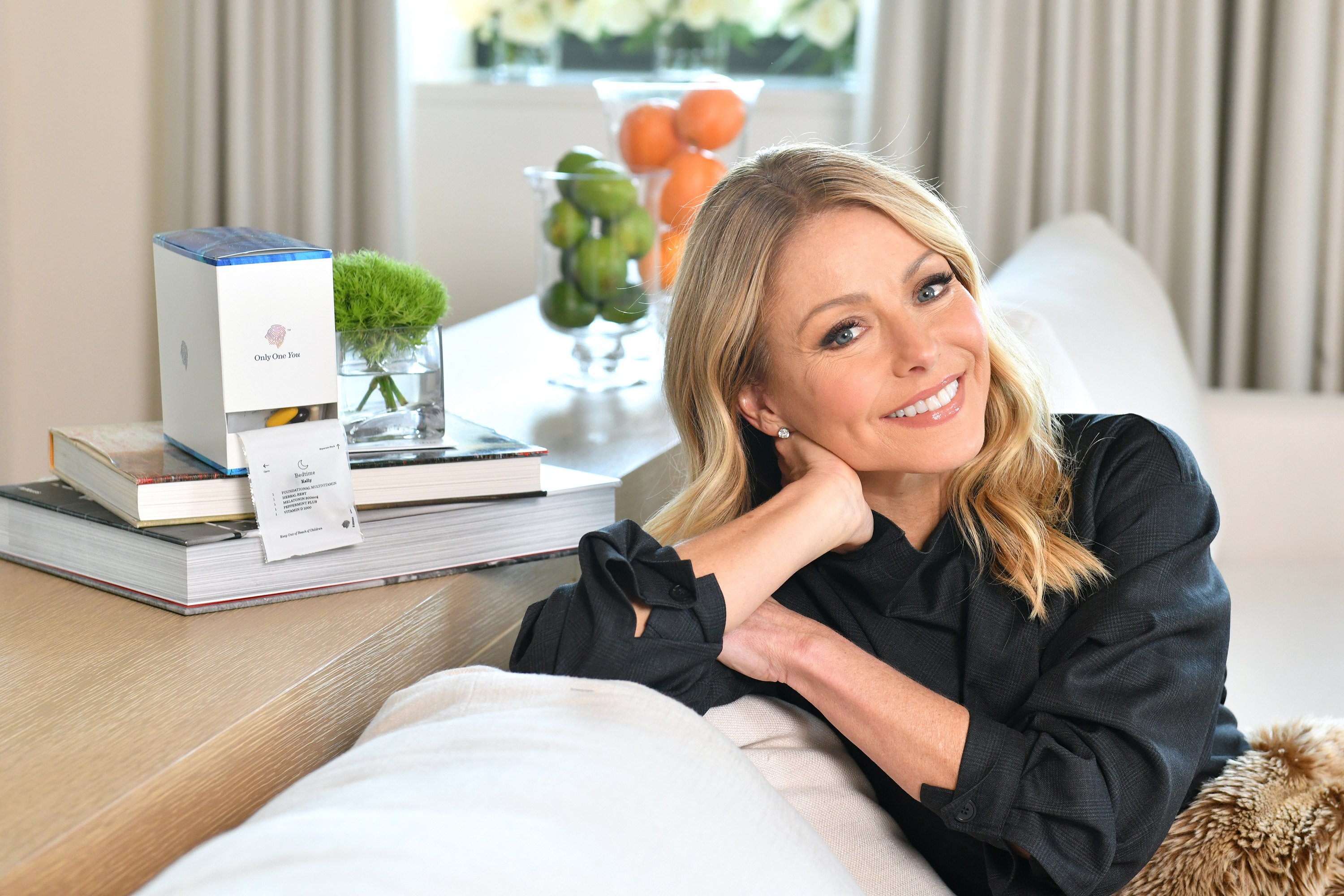 KELLY'S CLEAN EATING LIFESTYLE
Ripa has been eating vegetarian for years now, but it's only recently she partnered with Persona Nutrition. The company created a personalized supplement plan for the actress that fills all of her "nutritional gaps." 
Ripa admitted that 10 years ago, she was more focused on hitting the gym and aspects relating to her outer appearance. Today, it is all about what she consumes. She does wish she had started earlier, though. 
NO MORE DRINKING FOR THE PAIR
The "Live" host stopped drinking only three years ago. Ending alcohol consumption is another part of the clean living lifestyle that Ripa practices. Husband Consuelos is also on board with her. Ripa notes: 
"We laugh a lot. [...] We did both quit drinking [...]. Not that we were sitting around drinking day and night, but I think that there is something about like clean living—maybe that's what did it. Maybe that's the difference."
RYAN LOOKS FOR A MEANING
Ripa previously spoke about her decision to quit drinking back in January. She joked that her drinking habits made up 25 percent of alcohol sales, and that was why wine distribution dropped in 2019. 
Meanwhile, her co-host Ryan Seacrest tried to find meaning in the fact that Ripa had stopped drinking just head of his start on the show in 2017. Seacrest joined right after Michael Strahan left.
KELLY MISSES MARK FOR 50TH
In September, Ripa passed on drinking to celebrate her 50th birthday, which saw her away from her husband. Ripa admitted that it was really tough not having Consuelos around on her big day. 
At the time, Consuelos was in Vancouver, Canada, under a "very strict quarantine" while filming the series, "Riverdale." The talk show host said she had a quiet, simple event with kids Lola, Michael, and Joaquin. 
MARK HONORS KELLY'S BIRTHDAY
Ripa added that she might have a larger celebration in 2021. Meanwhile, Consuelos paid tribute on her special day by sharing a photo of his gorgeous wife in a maxi floral dress.
Consuelos' post included three slides of Ripa standing outside in an open field. "Happy birthday to my little ray of sunshine. I love you, sexy," wrote Consuelos in the caption. Their love needs no alcohol to stay strong.