Darius McCrary & Kellie S Williams from 'Family Matters' Will Reunite as Siblings in New Movie
Darius McCrary and Kellie Shanygne Williams, who played siblings Eddie and Laura Winslow on the popular 1989 TV sitcom "Family Matters," will play again as siblings in a new movie. 
On October 12, Legacy Distribution uploaded on YouTube a trailer for the film, "Christmas in Carolina" where actors Darius McCrary and Kellie Shanygne Williams will show off their sibling love once again.
The upcoming film directed by Peggy Williams and written by Stacy Davis will hit the cinemas on December 1. Actress Joslyn Y. Hall and David L. Rowell will portray the lead characters of the romantic-comedy movie.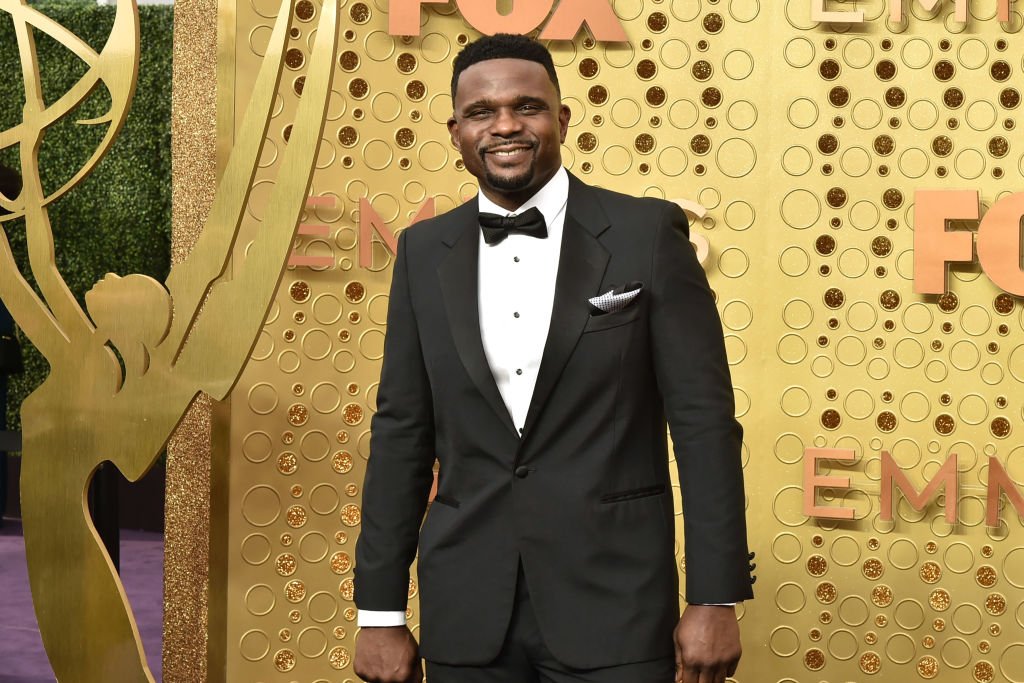 ANOTHER ROUND OF SIBLING LOVE
Many fans of the former "Family Matters" stars feel nostalgic since their on-screen siblings who played Eddie and Laura Winslow on the 90s show are hitting the movie screens together.
Some fans under the comment section of the trailer thought that McCrary and Williams would play as a couple. But according to the movie trailer, the dynamic duo will share another brother-sister bond in the Christmas-themed movie. 
Williams will serve as the mother of actor Rowell who will play Wesley, a former NBA player and CEO of a small marketing company. McCrary will be the latter's uncle while Hall portrays a woman banker named Elle. 
REMEMBERING MOTHER WINSLOW
Earlier, Williams and McCrary remembered their fellow "Family Matters" co-star, Rosetta LeNoire who became iconic for her role as Mother Winslow in the show. Sadly, LeNoire passed away in 2002.
Four years before LeNoire died, the famous TV comedy sitcom wrapped up its final season. Williams said LeNoire was their foundation in the show. McCrary added:
"She was hard on me, though. I'm grateful for it, looking back."
LIFE BEHIND CAMERAS
Beyond filming and acting, Williams and McCrary have kept their lives busy. Williams is now happily married to her longtime husband, Hannibal Jackson, with whom she tied the knot in 2009. 
Meanwhile, McCrary's married life is on the rocks. Tammy Brawner, his wife, reportedly filed for divorce in 2017 due to irreconcilable differences. She also alleged that the actor physically harmed their daughter.
Their TV chemistry as siblings is one for the books and it will reflect in their new movie.
MUCH-AWAITED MOVIE TANDEM
Despite the opposite events in Willams and McCrary's personal lives, their professional lives within the film industry continue to thrive. Their TV chemistry as siblings is one for the books and it will reflect in their new movie.
In their upcoming movie, the story revolves around Elle, a career-driven investment banker who gives up on finding love. The hopeless romantic character will be played by Hall.
Elle meets Wesley who seems to be another man in search of a lifetime companion. Out of impulse, Wesley invites Elle for Christmas to his South Carolina home where McCrary and Williams' characters live.
Aside from Williams and McCrary, their "Family Matters" co-star, Jamie Foxworth is now all grown up. She now looks quite different, too.
Foxworth recently shared a couple of selfies on Instagram and fans noted that she has changed a lot, although little resemblances to herself as a child actress remain. Many fans praised her for her unique beauty.