Matthew McConaughey Speaks Candidly as He Gives Rare Insight on His Marriage with Camila Alves
Matthew McConaughey and Camila Alves are Hollywood's favorite couple with a first encounter that will melt any heart and an excellent relationship which the actor recently shared.
Matthew McConaughey gave an exclusive interview to People TV about his new memoir, "Greenlight," and shared some personal details about his marriage to Camila Alves and fatherhood. He began the talk by saying:
"I'd always been, always wanted to find my partner…"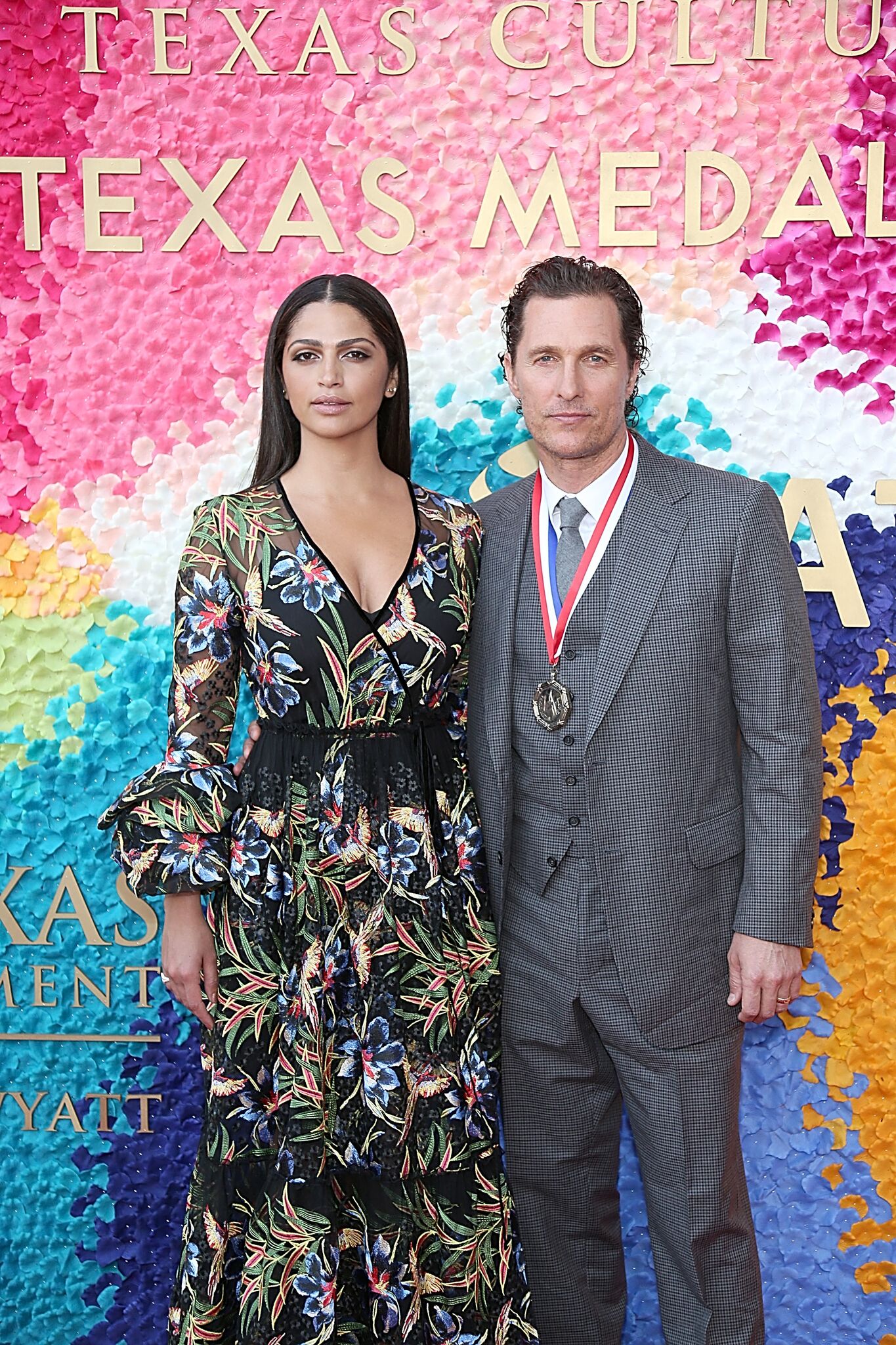 McConaughey continued that he was always searching for a mother, soul mate, and best friend but realized that he was trying too hard. He added: "...People don't like a spider in a web, wait, just wait, be yourself, be yourself and wait; she'll come if she's supposed to come.. "
The 50-year-old said it was after he got to the point where he was comfortable being alone that Alves came into his life. The actor said he saw her on the other side of the room as she moved sideways and walked across the floor.
The actor was transfixed because Alves looked like she was floating across the room and not walking. McConaughey added that he did not ask who she was but what she was.
McConaughey equated parenthood to immortality as it was the only way for a legacy to live on.
The couple had their first conversation that night and have been together ever since, sharing a love that they never question. This fateful meet was in 2006 at a Los Angeles Club.
The couple got married six years later in 2012 and Alves and her husband currently have three beautiful children who launched McConaughey into the next phase of his life.
The father of three had strong beliefs about parenthood, which he formed in his early years due to his interaction with his father and his friends. He believed that absolute respect came with being a father and that excited him.
McConaughey went further and shared that he thought fatherhood translated to success and being a man. It was the height of his life aspirations, ahead of even his career dreams.
The Oscar winner came to realize that fatherhood was not about having a baby but raising the baby till they are old enough to set out on their own. This, he called hard work.
McConaughey had shared earlier that genuinely loving your kids means saying "no" to them sometimes instead of always saying "yes." He added that he was more of a "yes" dad, which his wife balanced out nicely.
The family had a beautiful quarantine as the children learned to develop their various passions into remarkable skills and ended up creating a PEOPLE magazine cover page.
The star shared that he can not think of anything more important than parenthood, and he finally equated it to immortality as it was the only way for a legacy to live on.