Nikki Bella Admits She Wasn't Attracted to Fiancé Artem Chigvintsev While Engaged to John Cena
Nikki Bella and Artem Chigvintsev are currently engaged and happy with their new baby. However, while the couple is enjoying their company, she recently revealed that it wasn't all love at first sight.
Earlier this week, professional wrestler Nikki Bella spoke about her relationship with "Dancing With the Stars" pro Artem Chigvintsev. In an episode of The Bellas Podcast, she explained that things weren't always rosy between them.
As many fans will know, Bella was formerly engaged to actor John Cena before she met Chigvintsev. However, when she did meet the dancer, they had been paired to perform on "Dancing With the Stars."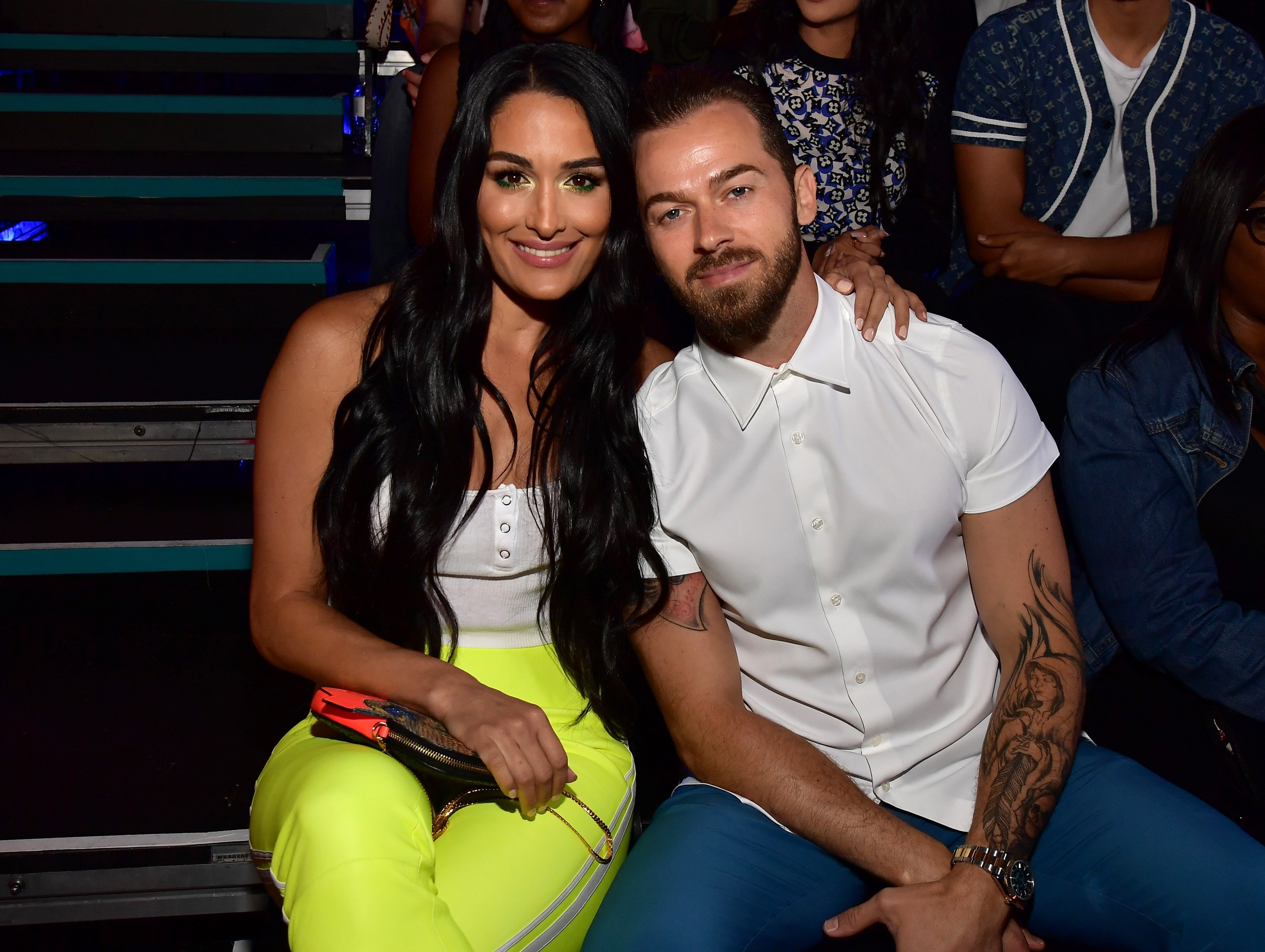 Reminiscing about how things turned out, Bella explained that things were awkward between herself and Chigvintsev because she was engaged to Cena at the time.
Bella explained that the dance moves were pretty intimate at the time. She felt that there was some awkwardness because she did not have any feelings for the dancer. In part, Bella explained:
"You definitely get an emotional bond with them because it is so scary …That's the crazy thing being with [Artem] now is there were none of those feelings at all."
One of the dance routines involved Chigvintsev having his legs between hers. Bella pointed out that it felt weird because the only person she was that close with was Cena at that point.
Despite the initial awkwardness, things turned out for the better. Bella and Cena eventually broke their engagement off, and she moved on with Chigvintsev.
Reports confirmed that Cena and Shariatzadeh had tied the knot in a secret relationship.
The relationship between Bella and Chigvintsev has definitely been a whirlwind one. The couple got engaged earlier this year, and they subsequently announced that they were expecting a child together.
Since then, Bella has put to bed, and the two are now parents to a beautiful baby boy. So, things appear to be going smoothly.
Bella and Cena also appear to be on good terms, despite their breakup. Per reports, the actor was thrilled to hear about Bella's baby delivery.
To be fair, Cena has also moved on and is doing well romantically. The actor has been engaged to Shay Shariatzadeh, an Iranian-born engineer who works for a Canadian tech company.
The couple started dating in 2019, shortly after Cena split with Bella. Yesterday, however, reports confirmed that Cena and Shariatzadeh had tied the knot in a secret relationship.
According to sources, the couple got engaged in secret this year. They also decided to file for a marriage certificate in Tampa, Florida, earlier this year.  
While none of them has publicly confirmed the wedding rumors, it is an impressive feat. Eventually, Cena and Bella are living happily ever after.