Here's How Alicia Keys & Her Husband Swizz Beatz Celebrated Their Son Egypt's 10th Birthday
Singer and songwriter Alicia Keys recently paid a sweet tribute to her first child, Egypt, on his 10th birthday. Her husband, Swizz Beatz also dedicated touching posts to his little boy.
Alicia Keys' oldest child, Egypt is ten. The proud mom and her husband, Swizz Beatz took to Instagram to serenade their little boy with sweet birthday wishes.
Keys shared a post featuring two clips of Egypt. The first clip saw him in bed while his family sweetly sang him a happy birthday song. In the next video, the little boy was captured skillfully playing the piano.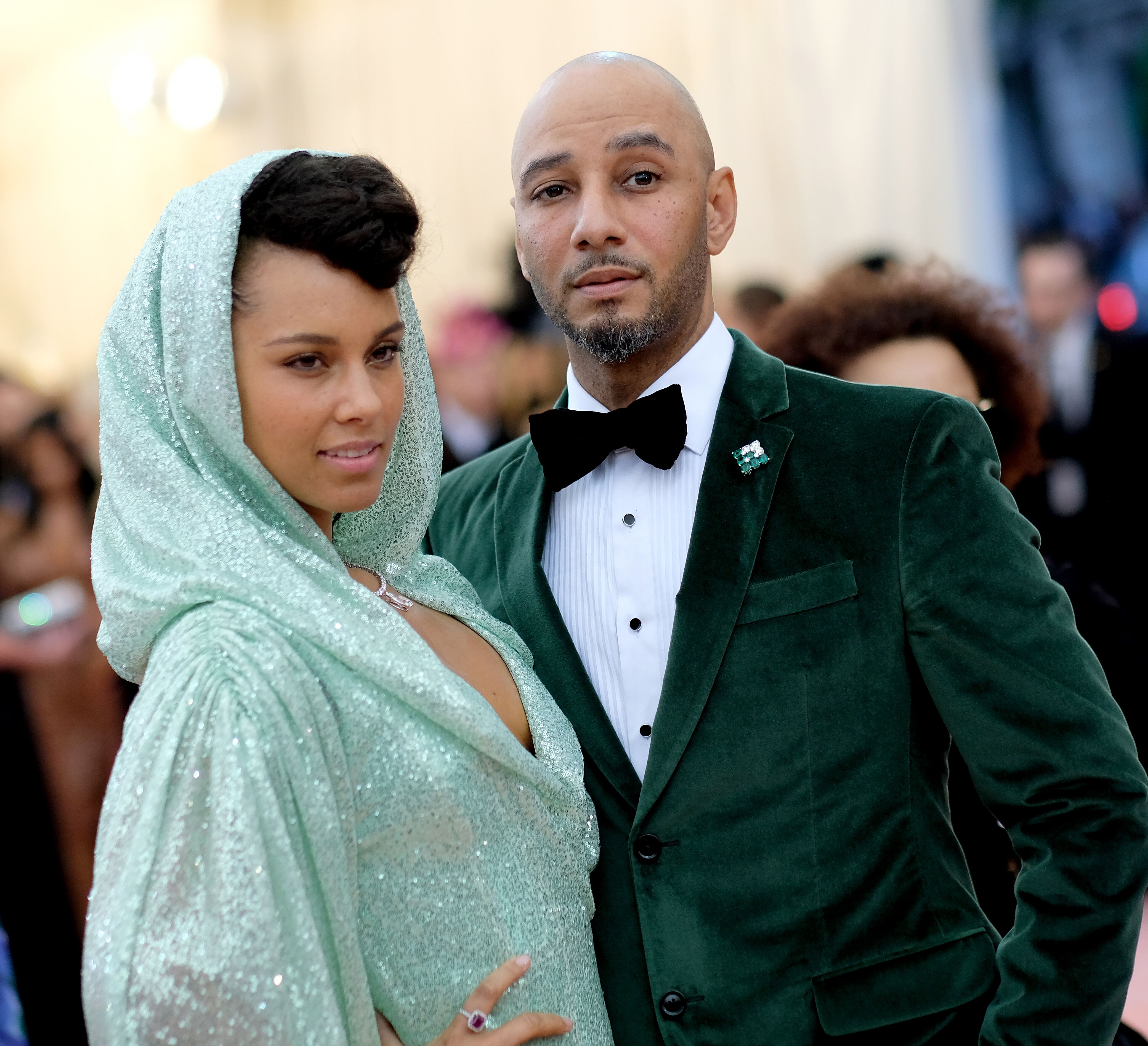 Keys accompanied the clips with a caption where she expressed her excitement over Egypt's birthday. The proud mom went on to describe her son as incredible and powerful in every way. She added:
"I love the young man you are! I can't wait to see you continue to flourish, young king!!"
In a separate post, Beatz paid tribute to his son with clips that showed Egypt enthusiastically playing some musical instruments in the studio.
In the caption, he noted that even though Egypt was younger in the clips, his zeal has remained the same over the years. The proud dad concluded by expressing love to his son while wishing him a happy birthday.
In addition to his musical talents, it appears Egypt might have a future career in real estate.
Beatz also shared another post throwback candid clips that captured Egypt either playing musical instruments or showing off his dance moves.
Both Keys' and Beatz's posts were met with comments from fans and followers who heartily wished Egypt a happy birthday with others pointing out the similarity between the little boy and his parents.
Keys and Beatz welcomed Egypt on October 14, 2010, only a few months after getting married. Though he is only ten, Egypt has already proven himself to be a multi-talented boy.
In 2018, Egypt made headlines when he was seen accompanying his mom on the piano as she sang Bill Withers' classic hit song, "Lean On Me." With ease, the little boy nailed the chord progression of the music.
In addition to his musical talents, it appears Egypt might have a future career in real estate. Last year, he created a cardboard house which he successfully sold to movie stars Michael Jordan and Zoe Saldana.
With both of his parents in the music industry, it comes as no surprise that little Egypt is already a skilled musician. Without a doubt, he is well on his way to becoming as famous as his mom and dad.