Getty Images
Mary J Blige Stuns in a Close-up Selfie Wearing Huge Gold Hoop Earrings & a High Ponytail
The latest Instagram post of American singer Mary J Blige has been the subject of attention amongst her fans who noted how stunning and youthful she looked in the selfie she shared.
Some persons are naturally gifted when it comes to commanding attention with everything they do and Mary J Blige is just one of them. From her songs which are a hit with her fans to her movies and her recent Instagram post, Blige knows exactly what her fans want.
The 49-year-old entertainer looked super cool wearing beautiful gold-colored huge hoop earrings and her matching ponytail which made her look all the more youthful.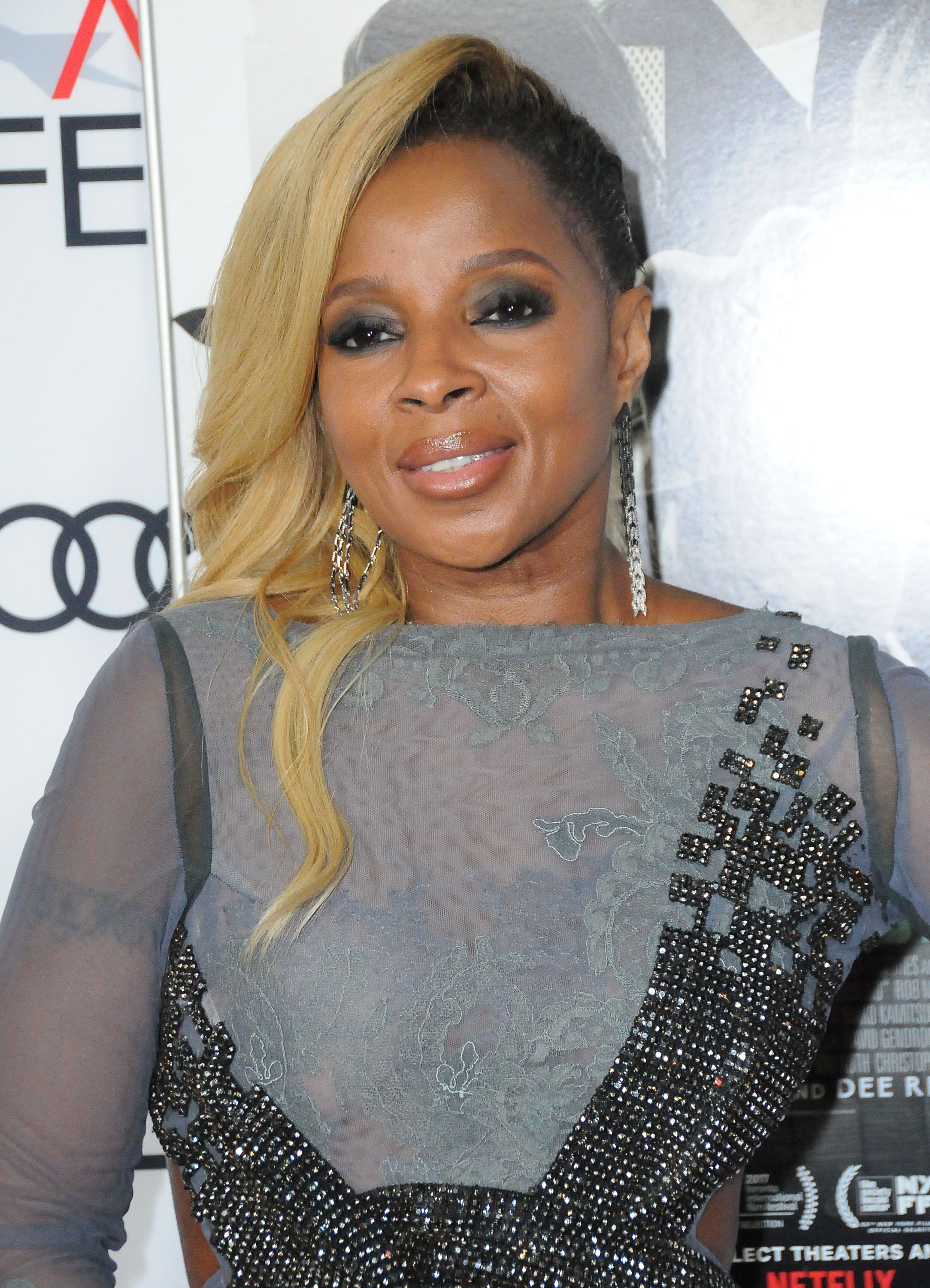 Mary J. Blige attends AFI FEST 2017 on November 9, 2017. | Photo: Getty Images
The singer's brows were perfectly lined and her makeup brought a glow to her face, rhyming perfectly with the yellow top she was seen wearing in the selfie.
Blige wore a soothing look in the photo and looked nothing close to 49 as she posed with the swag of a 23-year-old model. The legendary singer captioned the post:
The singer's post was well received by her fans and has attracted over 145,051 likes and 3,061 comments. One fan exclaimed that Blige wore the best earrings ever while a second noted that she looked so youthful.
Blige has always had an iconic sense of style and knows how to tick the fancy of her crowd with her elegance. The Grammy Award-winning singer recently featured on the cover of Cultured Magazine and once again produced her magic effect as fans were left impressed by her good looks.
Another thing Blige feels personally about is breast cancer.
Blige was said to have looked pure royalty on the cover. The Queen of Hip Hop and R&B also graced the cover of Health Magazine where she produced another killer look.
During her interview for the shoot, she revealed that self-love is the hardest thing to come by in a world filled with hate and encouraged people to get satisfied with who they are.
When it comes to being multi-talented, Blige surely fits the term. The iconic singer's acting skills are just as good as her vocal prowess. Blige is reported to be playing an exciting role in "Power Book II."
Blige takes on the character of Monet, a very successful woman in Queens who runs her business with an iron fist. Her character is surrounded by lots of mysteries, especially how she earns her enormous wealth.
Executive producer Courtney A. Kemp revealed that "Power" is a masculine show but has powerful female characters. For Blige's role, much effort is used to portray her as a smart, savvy, and strategic woman whose learning is inspired by the street.
Speaking on her role in the "Power" sequel, Blige said her character is a survivor and a single mother trying to raise her children in a male-dominated world is what makes her role as Monet special to her.
Another thing Blige feels personally about is breast cancer. The singer said she lost some close relatives to it so she is using all her influence to promote breast cancer screening among Black women.
Blige has linked up with other influential voices like Linda Goler Blount, MPH, President and CEO of the Black Women's Health Imperative, to address the health disparities affecting Black women.
Please fill in your e-mail so we can share with you our top stories!