Gene Simmons Recalls Seeing Eddie Van Halen after His Cancer Diagnosis — Here's What Happened
Israeli American singer-songwriter, record producer, and television personality Gene Simmons opened up about seeing late singer Eddie Van Halen after his cancer diagnosis.
In a recent interview, Israel-American singer-songwriter and record producer Gene Simmons opened up about his experience running into the late Eddie Van Halen after his cancer diagnosis. 
Simmons revealed that he bumped into the star in Beverly Hills in 2014. He explained that what struck him the most was how Halen seemed to be in the best moods despite his deteriorating health.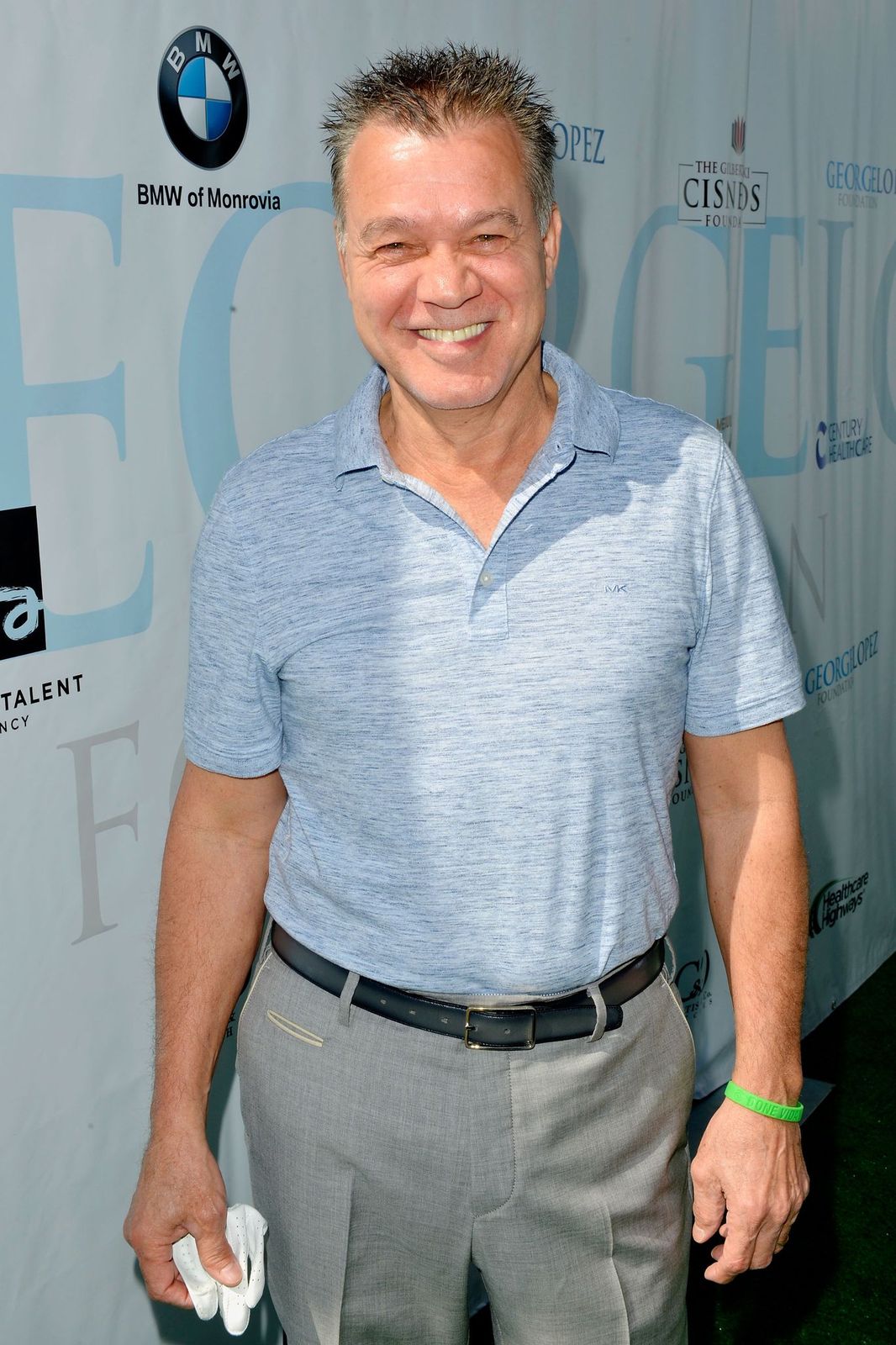 He further revealed that he had been at a loss for words as he did know what to say to him. However, Halen came to his rescue when he casually brought up his cancer and asked if he wanted a hotdog. 
Halen had not been looking for sympathy, Simmons recalled. He also revealed that he was shocked when he found out about the singer's death earlier this month. 
To Simmons, Halen had been a humble super talented guy who never pushed his talent in anybody's face. He also added that he was a far better man than he will ever be. 
The singer died at Saint John hospital in Santa Monica after the long battle with cancer. For support, he was surrounded by his son, Wolfgang, brother Alex, wife Janie Liszewski, and his ex-wife, Valerie Bertinelli. 
Van Halen went on to redefine heavy metal with their 1978 album, which sold ten million copies.
"He was a master at his craft, a peer I was in awe of," Joe Walsh on his friend Eddie Van Halen https://t.co/xJqc0OSfi8 pic.twitter.com/NejJPrNlyk

— Rolling Stone (@RollingStone) October 7, 2020
After his death, Simmons advised on how to keep the legend's legacy going strong. In an interview, he urged that the younger generation be introduced to Halen's music. 
He opined that people should smack the phones out of a youth's hand and sit them down to listen to his music. He then added that young ones needed to be in the presence of Halen's greatness. 
Simmons also recalled when he first discovered the deceased's music. Halen was part of a Pasadena band called "Van Halen," and Simmons stumbled upon them by accident, at the iconic now-defunct rock dive "Starwood" in West Hollywood.
He had been at Starwood's upstairs VIP area chatting with his friends and getting ready to see a band called the Boyz perform when he heard Van Halen's music onstage.
Simmons described the music as "symphonic" with all the "melodies and the runs and the speed, all coming out of one guitar." He further added that he had been waiting to meet them backstage before the band even got offstage. 
He signed the band under his record label, and they worked together to make recordings that never officially got released. After moving off from Simmons' contract, Van Halen went on to redefine heavy metal with their 1978 album, which sold ten million copies.