Watch Tia Mowry's 9-Year-Old Son Cree's Adorable Reaction to His Mom Dancing with Him
Cree Taylor Hardrict, 9, is a charming young man who recently featured on his mom, Tia Mowry's Instagram. Watch him display an adorable reaction to his mom dancing with him.
Fans of Tia Mowry are often treated to a series of cute family time. Mowry, who is currently married to Cory Hardrict, often captivates the attention of her online loyalists by sharing bits of her private engagements with them. Sometimes she posts funny images of herself too.
She currently shares two kids with her husband, their 9-year-old son, Cree Taylor, and 2-year-old daughter Cairo. Recently, she uploaded a dancing video that involved her and Cree.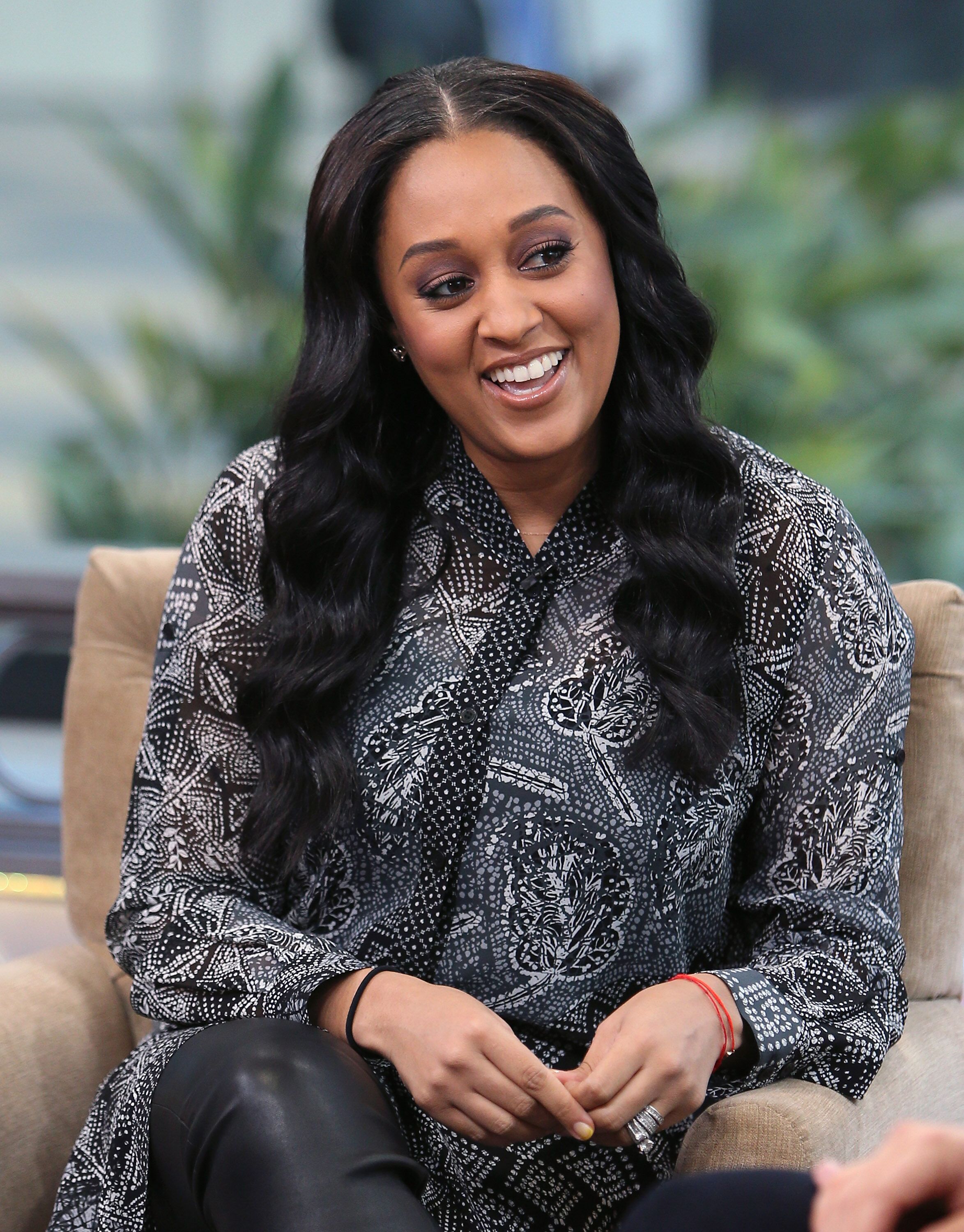 In the clip, Cree could be seen wearing a blue shirt and vibing to a fast-paced song while he churned out the lyrics of the song like a music pro. His mom soon joined her son's one-man-band by dancing behind him like a video vixen in black latex pants and a free top.
Mowry's gestures were welcomed until she switched to twerking. Her oldest child quickly chanted "no," which interestingly was in tune with the words of the song. This didn't deter the mother of two who admitted that it was a fun moment for her. She wrote:
"#momlife #cree #moms can have #fun too! #mom and #son @cree_taylor_hardrict_."
Fans were feeling the love between mother and son. After liking the video, some went into the comment section to pour out their love for the family. A fan commented with a laughing-crying emoji after adding a heart emoji.
[Cree's peanut allergy] inspired her to team up with DVB technologies to create an educational awareness campaign called "Talking Peanut Health."
When it comes to sharing her motherhood experiences, Mowry leaves no stones unturned. Whether via posts or interviews, the mother of two is always more than willing to share the stories with her fans. 
In 2018, she told People about how her family underwent a stressful time following her oldest son's diagnosis. It happened when he was only 3. Cree got hives all over his body and was taken to the hospital.
The doctors told his parents that he was allergic to peanuts. This hit hard on the Mowry-Hardrict family who had never had such an incident before. During the interview, Mowry admitted:
"This is all new to me. I didn't grow up with a peanut allergy; nobody in my family did...we were really stressed out about the situation."
This inspired her to team up with DVB technologies to create an educational awareness campaign called "Talking Peanut Health." Ever since she began taking precautions on his diet, Cree has been living a healthy lifestyle.
Her 9-year-old son happens to make great company for his mom. A month ago, the actress shared a post of her son comfortably watching the 90s sitcom, "Sister, Sister," that brought Mowry and her twin sister, Tamera Mowry-Housley to the limelight. She explained that Cree was "loving" every bit of the series.
While Mowry shares a sweet relationship with her son, she equally has an undeniably perfect relationship with her husband of twelve years. She met Cory in 1999 on a movie set, and the pair formed an unbreakable bond. They began with a friendship which later turned into a fairy tale romance that was intentional and consensual.